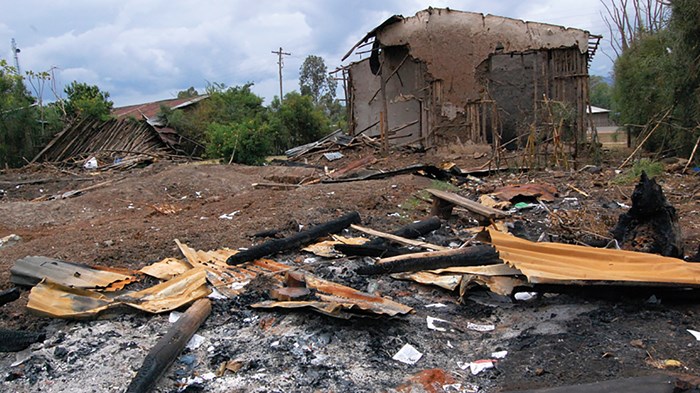 Image: Reuters
Clergy housing lawsuit dismissed
A group represented by atheist Michael Newdow has agreed to dismiss its lawsuit challenging tax-free pastoral housing allowances. A Supreme Court decision earlier this year made it more difficult for taxpayers to protest tax-credit programs. The lawsuit, filed with a Sacramento U.S. district court in October 2009 by Newdow's Freedom From Religion Foundation, alleged that the allowance violated the Establishment Clause of the First Amendment. However, the group never showed that it was directly affected by the allowance.
Pastors protest sentence for lesbian wedding
A United Methodist Church (UMC) pastor in Wisconsin who performed a lesbian wedding ceremony in 2009 was sentenced to a 20-day suspension of ministerial duties. However, Amy DeLong was acquitted of the charge of being an "avowed practicing homosexual," though she is in a registered domestic partnership with another woman. A few days after DeLong's trial, hundreds of UMC clergy in Illinois, New England, Minnesota, and New York pledged to perform same-sex marriages, even though church policy prohibits them.
Hundreds jailed for sectarian violence
ETHIOPIA More than 500 people were sentenced to prison for their roles in a week of violence in early March that left 69 churches burnt to the ground. The attacks, unusual in a country where Christians and Muslims typically coexist peacefully, started after rumors circulated that desecrated Qur'an pages were found at a church site. The 558 people sentenced will serve six-month to 25-year jail terms; 44 were acquitted. Ethiopia's population is 60 percent Christian and 30 percent Muslim.
Law makes thousands of marriages illegal
UGANDA Thousands of couples ...
1