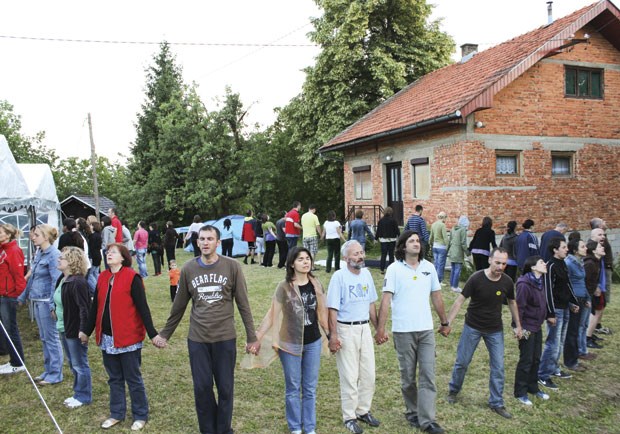 Why do you want to fight in the war?
The blunt question sprang suddenly into Jasmin's mind, surprising the spiritually seeking Croatian soldier with its clarity. It happened in 1991, at the start of the war in the former Yugoslavia.
He responded, "I want to fight for good, to defend my country. I want to fight against evil." Somehow, he knew the question had not come from an earthly voice.
The unknown voice was penetrating and unforgettable. "If you want to take up a weapon, you will be killed by a weapon. But if you want to fight for good, then put off your weapon, and I will teach you how to fight for good."
A few months later, Jasmin turned in his rifle and uniform and began a three-year spiritual trek through Islam, astrology, numerology, meditation, and Christianity. One day as he studied the Sermon on the Mount, the words of Jesus captured his imagination. He thought, If I submit under any authority, it would be Jesus.
As he studied the Bible more intensively, other spiritual interests faded into insignificance. Eventually, in a quiet moment alone, he understood the gospel message in his heart and accepted it.
After the war for Croatian independence ended in 1995, such spontaneous conversion stories emerged in greater numbers. Local evangelical pastors found fresh openness to God as alienated individuals wrestled with difficult questions about the war and grieved the devastating loss of 140,000 lives.
"You cannot imagine all that was happening here," one church leader told Christianity Today. "The whole nation was in a depression." Abuse of street drugs, especially heroin, skyrocketed right after the war, leveling off in 2006. People with post-traumatic stress disorder flooded treatment programs.
In time, many new Christians formed informal fellowships, often meeting in basements, coffee shops, or living rooms, rather than migrating into established Roman Catholic, Protestant, or Orthodox congregations. Of mixed backgrounds, the believers came together for worship, Bible study, and relationships not based on ethnic identity.
The groups operated without a name, without a pastor, without Western funding, and without ties to a denomination. But they shared a deep desire to know and obey God. A significant amount of new Christian growth in Zagreb has occurred within these informal fellowships, which are spreading beyond Zagreb into the coastal region. In a country of 4.4 million people, 87 percent are Roman Catholic. Less than 1 percent are evangelical.
Need to Share
In 1995, five young men in Zagreb, the capital of Croatia, sat expectantly around a pool table in a tiny basement—a place where they had previously gathered to play games and do drugs. A single hanging light bulb revealed a Bugs Bunny poster. Pool cues and games leaned carelessly against the walls.
Slowly, others trickled in, pulling up chairs. Some seemed nervous but curious, while others were old friends. The weekly meeting started informally, and everyone shared something, whether it was a poem, a Bible verse, or a personal testimony. At such sessions, participants said, there was no particular program since no one had expertise in conducting a Christian worship service. But the Holy Spirit moved so tangibly that many people wept.
For many participants, these meetings marked the beginning of new life in Christ. But other spiritual seekers struggled with difficult feelings from the war years. After an initial encounter with Jesus, Ivana sank back into a destructive, abusive lifestyle and avoided the group.
"Hypocrisy was not in the community," Ivana said. "There was so much [openness] there. You felt everyone could see right into your heart." At the time, Ivana was in deep despair. But Jasmin doggedly sought her out. Finally, she agreed to attend another fellowship meeting.
"Again, I could feel this love drawing me—everything was melting," Ivana said. At one meeting, she had a vision of herself, crushed by guilt, standing before Jesus on the cross. Deep in her spirit, she heard Jesus tell her that he knows and loves her. Long after the meeting concluded, she finally opened her eyes—tear-soaked and exhausted, but a new person. She freely confessed the sins of which she had previously been so ashamed.
As more Croatians joined these independent fellowships and experienced inner healing, controversy ensued. Croatian national identity is fused with Roman Catholicism—to be Croatian is to be Catholic. Some religious leaders branded the fellowships a "sect," which stigmatized them. Established Protestant leaders expressed both curiosity and concern about the groups' theological doctrine.
"We look back now and say, 'Yes, we were very theologically incorrect,'" Karlo Biočina, one movement founder, told CT. He said they were spiritual babies with no other motivation than to listen to God and understand the Bible.
"We had no intention of having a church, but we had this need to share the gospel—we just wanted to be disciples," said Jasmin, emphasizing their movement was responding to unmet spiritual needs of the unchurched.
An Unexpected Role Model
Over four years, the fellowship tripled in size. Up to 60 people crammed into the small basement. Onlookers gathered in the hallway and peered through windows.
People began referring to the attendees as the Borongajci (pronounced Boar-own-guy-tsee), labeling them by their meeting location in a part of Zagreb called Borongaj. Rather than finding a bigger room to accommodate their growing numbers, the core group decided to send out smaller groups to meet in homes, each fellowship led by an elder.
This was a period of self-defining. As the group moved through it, they remained open to change. Often, they confessed their sins in front of the fellowship—a practice that the fellowship elders believed allowed God to move freely in their midst. Several times, Jasmin felt convicted to confess that he had pushed his own spiritual agenda on other people, hindering the freedom of their spiritual growth.
"It's always hard to do this because of pride. But [the practice of confession] became the foundation of our fellowship so that there were no heroes or saints," he said.
This regular confession included admitting doctrinal mistakes. Women had been tightly restricted in the early days to the point of wearing head coverings during prayer. However, the Borongajci's ongoing Bible study and openness to the prompting of the Holy Spirit led to the appointment of the first deaconess in 2003.
Later, the elders announced a new doctrinal position that empowered women to preach and teach publicly. This announcement was soon followed up by a service in which women were completely in leadership, in order to "give radical proof that we had changed our minds," said Jasmin.
In 2002, during another scorching summer, the Borongajci leaders took a big step forward. They conducted public evangelistic meetings on the banks of the Sava River, inviting established churches in Zagreb to share in the worship and preaching. The 70 consecutive meetings successfully reached people who would be unlikely to enter a church to worship.
These outdoor sessions strengthened the developing friendship between the Borongajci and other churches, including the Evangelical Pentecostal Church, one of Croatia's largest Protestant groups. Borongajci elders began to understand that God was using them to "share the fragrance of Christian unity." Barriers began to come down.
Mladen Jovanović, pastor of the Church of Christ in Zagreb and lecturer at the Biblical Institute of Zagreb, told CT that Protestant churches had rarely mingled before the war. In fact, it would have been difficult for a Pentecostal and a Baptist to marry without one person transferring their church allegiance and membership.
The causes of such territorialism are complex. The limits on freedom of religion from years of communist rule as well as the bonding of the Catholic-Croat identity played a role in creating barriers between Christians. But during the war, a new generation of Christian leaders emerged who were open to change and working toward new possibilities for all Christians and churches.
The Borongajci had little reason to be territorial. They invited three pastors from three different churches to preach in their fellowship. Seeking the pastors' counsel about various issues resulted in a dynamic relational exchange.
"We have been blessed by them because it really doesn't happen often in the Christian world [that] a new group would ask an old group to help," Jovanović said. "When I come to their meetings, they reflect a love for God and serve people in need. They teach their members how to give; in this they are great examples to us in Croatia."
The Road Ahead
Since 1995, the Borongajci movement has weathered difficult times, recently emerging from a painful five-year period of stunted church growth.
Opinions about the dropoff differ. Some think the zeal for holiness led to a legalism that deadened the church's spirit. Others point to visiting international teachers, some of who offered numerous critiques without understanding the church's context. In the words of one leader, many suggestions led them to "reject their spiritual DNA" and produced a disunity of beliefs in the church.
Although many things called for change, leaders knew the answer was not to return to the doctrines of the early days. "Our unity was never based on doctrine, but on lifestyle and mission," Jasmin said.
Instead, Jasmin notes, God seems to be reshaping their structure. The now-seven local house churches have more freedom to focus on their specific ministries even while aligning with the movement's larger vision: holiness, evangelism, and unity.
Returning to their spiritual roots means renewing their larger vision for service to other churches for the sake of unity in the body of Christ. In 2011, the Borongajci elders sent a letter to all the pastors in Zagreb inviting them to meet for prayer and encouragement—something that had not happened for seven years. Now the pastors meet regularly.
The Borongajci's relational focus is not restricted to Croatia. In 2007, the Borongajci began a partnership with the charismatic ministry World Trumpet Mission (WTM) in Kampala, Uganda. Borongajci leaders became convinced that there was a "spiritual bridge" stretching from Croatia to Uganda.
Several Borongajci traveled to Uganda to assist poor families, starting several small businesses. In turn, WTM had a vision of Croatia being the "spiritual door to Europe," and for the past two years has sent prayer missionaries there.
The WTM missionaries pray and fast for God to bring about his purposes through the church in Croatia. Both WTM and the Borongajci believe Croatia is well situated to bring spiritual renewal to the region.
The Borongajci's evangelistic vision cannot be separated from their call to facilitate unity in the body of Christ. Jovanović said, "How often do people make the decision for Christ by looking at us and how we live together?" Perhaps the story of the Borongajci—a community defined by their love and transparent humility—provides a good example.
A few years ago, a friend of the Borongajci shared a vision she had of three flames. Each flame represented a different kind of love. The first love was God, the second was the family of God, and the third was those who did not yet know Christ.
The elders understood the three loves as the source from which all activities should flow. "When we find ourselves moving in this direction," said Biočina, "we are like fish in water."
Melody J. Wachsmuth, who blogs at balkanvoices.wordpress.com, is a writer based in Croatia.
Related Elsewhere:
Previous Christianity Today articles on church growth include:
Tsunami Aftermath: Second Chances in Japan | One year after disaster, sacrificial giving gains churches new credibility. (March 9, 2012)
Will Immigration Slowdown Prompt a Bilingual Ministry Bust? | Churches retool Hispanic outreach after recession impact. (January 19, 2012)
Pentecostal Renewal Transforms Rwanda after Genocide | Survivors flock to charismatic churches as a haven for healing. (January 3, 2012)
CT also has more news stories on our website.
Have something to add about this? See something we missed? Share your feedback here.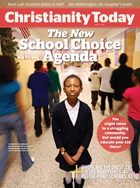 This article is from the April 2012 issue.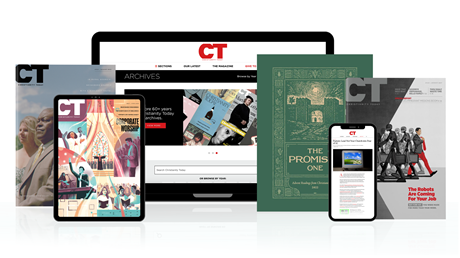 Annual & Monthly subscriptions available.
Print & Digital Issues of CT magazine
Complete access to every article on ChristianityToday.com
Unlimited access to 65+ years of CT's online archives
Member-only special issues
Subscribe
Nontraditional Believers Recover Christian Community
Nontraditional Believers Recover Christian Community