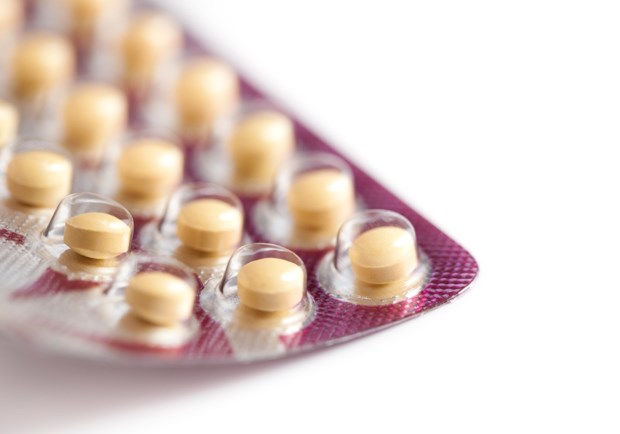 Churches pushing contraceptives on their singles? Yikes! I picture condom vending machines in church restrooms, or a young adult rite of passage in which purity rings are exchanged for NuvaRings. I was part of the Q panel on reducing abortion; folks working in higher education (that would be me), research, crisis pregnancy support, and adoption offered many ideas for reducing abortion. One was that churches take a both-and approach to abortion reduction: both uphold premarital chastity as the biblical ideal, and encourage and educate unmarried singles about the effective use of contraception. Encouraging, not pushing. Educating, not affirming.
This may sound like a compromise (it certainly does to me), but consider where years of abstinence absolutism have left us. The National Association of Evangelical's Generation Forum presents data that says 4 out of 5 Christians aged 18-29 have had sex, many within the last year. About 1 in 3 unplanned pregnancies among evangelicals end in abortion. People aren't "just not doing it," and the consequences are severe. There are many ways to reduce abortion; a few obvious ones come to mind immediately: promote abstinence and earlier marriage, and cultivate church and para-church supports for crisis pregnancies. Encouraging contraception is hardly the first, best, or only way to respond to premarital sex that may lead to unintended pregnancy, but it is a valuable tool in the abortion reduction toolkit.
Now, if I were an unmarried Christian considering sex in my intimate relationship, church would not be my go-to place for contraceptive consultation. Information is readily available online, from peers, a doctor, or a local drugstore. By presenting young adults with choices that shut down conversation and relationship (either do it God's way, or your own way that is so depraved we can't bear to discuss it respectfully or extensively), churches don't prevent people from learning about or accessing contraception, nor from having premarital sex. Instead, we deny young adults conversation and prayer about the moral, spiritual, and practical dynamics of their intimate relationships, support that is not nearly as easily available as contraception. If church support is available only when abstinence is practiced or professed, many will either go elsewhere or feign chastity in order to avoid shame or even expulsion. When unintended pregnancy happens, church may then be far down the list of potentially helpful places to go, and deservedly so.
Advocating contraception for unmarried churchgoers certainly is a compromise, but consider what that really means. Com- means with, and promise means to agree, or to make a pact. To compromise is to work toward agreement or commitment with another. Like compassion, community, or companion, com- is about being in relationship with others. Unipromise isn't even a word; without compromise, you're just alone, speaking your ideal into thin air. It's fine to have ideals, and to proclaim them with perfect phrases in perfectly planned church services. Contemplating perfection is a holy exercise that lifts our aspirations. Lived experience, however, is far from perfect; when I consider ideal parenting, ideal marriage, or ideal teaching, my life pales in comparison. I count on my gracious children, husband, and students to make daily compromises—as I do for them—as part of healthy relationships in the real world.
Early in our marriage, when James and I worked in urban ministry together, I wondered whether our efforts made any difference at all. Even after years in our church and ministry, girls still got pregnant, and boys still went to jail. "True," James said, "but maybe they'll be better teen moms than they otherwise would have been." My either-or mentality cast chastity as the ideal, and premarital sex as failure. James reminded me that compromise can be sacred, even purifying us of our illusions of controlling others through well-intended religious influence.
After all, "just saying no" to premarital sex, important as it is, is not the heart of the gospel. The heart of the matter is saying yes to God. Maybe we often rely on shame and fear because it's hard to believe that people would say no to something as tantalizing as sexual pleasure if they didn't stand to lose something extremely valuable such as honor, the affection of family and church, or even eternal life. If people knew they were loved, no matter what, and that God and God's people would have their backs even if their own sin is the cause of their troubles, wouldn't they just sin freely because grace abounds? Perhaps some would, but even then, love can be a kindness that leads to repentance. Others may find the real reason to reject immorality: not for fear of shame, disgrace, or hell, but for love of the right and the good. Right loving—full of compromise, compassion, and companionship—is the best encouragement for right living.
Jenell Paris is professor of Anthropology and Sociology at Messiah College and author of The End of Sexual Identity and Birth Control for Christians.
Related Elsewhere:
This article is a response to Matthew Lee Anderson's "Why Churches Shouldn't Push Contraceptives to Their Singles."
Earlier Christianity Today articles on contraception include:
Weblog: Are Artificial Contraception Foes Anti-Sex? | The New York Times Magazine looks at the contraception wars (May 5, 2006)
A Hard Pill to Swallow | How the tiny tablet upset my soul. By Agnieszka Tennant (Nov. 8, 2005)
Unwanted Interruptions | Why is our culture so hostile to children-inside and outside the womb? An interview with theological ethicist Amy Laura Hall (June 22, 2004)
Has Natural Birth Control Been Proved Impossible? | Don't believe the media reports, cautions the author of Birth Control for Christians. By Jenell Williams Paris (July 15, 2003)
Make Love and Babies | The contraceptive mentality says children are something to be avoided. We're not buying it. By Sam and Bethany Torode (Nov. 12, 2001)
'Be Fruitful and Multiply' | Is this a command, or a blessing? By Raymond C. Van Leeuwen (Nov. 9, 2001)
Mourning the Morning-After Pill | Ever since the introduction of the birth-control pill, "liberated" Americans have hankered after still more spontaneity: they have wanted a "morning-after pill" to baby-proof their relationships. A Christianity Today editorial (Apr. 7, 1997)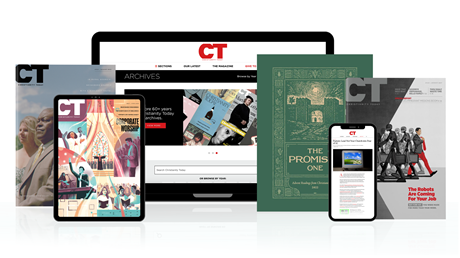 Subscribe to Christianity Today and get access to this article plus 65+ years of archives.
Home delivery of CT magazine
Complete access to articles on ChristianityToday.com
Over 120 years of magazine archives plus full access to all of CT's online archives
Subscribe Now
Both Chastity and Contraception: A Sacred Compromise
Both Chastity and Contraception: A Sacred Compromise