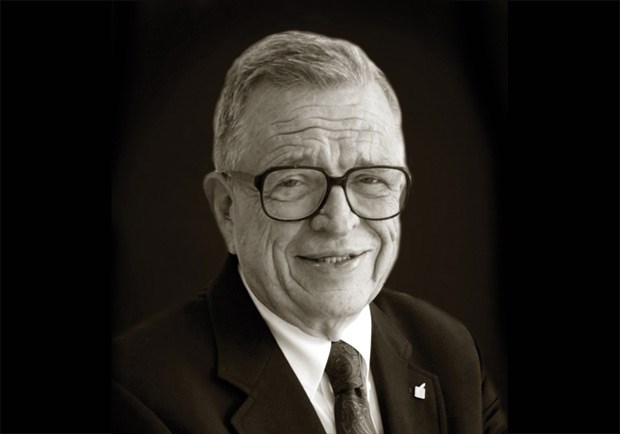 Charles Colson, respected evangelical leader and former President Nixon adviser, died Saturday afternoon at age 80 from complications resulting from a brain hemorrhage.
Over the span of several decades, Colson became one of evangelicalism's most influential voices within the movement and to the broader culture. Observers suggest Colson will likely be best remembered for his prison ministry, behind-the-scenes political involvement, work on evangelical and Catholic dialogue, and his cultural commentary.
In many ways, Colson's life encapsulated the eclectic nature of evangelicalism. His example shaped how evangelicals would promote ministry and social justice, evangelism and ecumenicism, cultural and political engagement, radio and writing, and scholarship and discipleship.
"His demonization in the 1970s has been replaced by lionizations in the 2000s—at least among the nation's 65 million evangelical Christians," Jonathan Aitken wrote in his 2005 biography. Aitken portrayed Colson as an important but flawed figure in evangelicalism, "America's best-known Christian leader after Billy Graham."
Before his conversion to Christianity, Colson was described as an aggressive political mastermind who drank heavily, chain smoked, and smeared opponents. He served as special counsel to President Richard Nixon from 1969 to 1973 before he was indicted on Watergate-related charges, which led to a 7-month prison term. After his conversion experience, he published Born Again, helping popularize the term many evangelicals use to self-identify.
Colson's public commitment to his faith drew initial skepticism from those who wondered whether he was attempting to profit from a conversion narrative. Criticism faded over time with his 30-plus years of commitment to prison ministry.
"The most important takeaway is that he was a specimen of God's amazing grace, one of the most remarkable in modern times," said Timothy George, dean of Beeson Divinity School at Samford University. "Over time, he proved to the whole world that this is the real thing."
Colson's "born again" phrase began to catch on in mainstream culture. Before the 1976 election, a reporter asked Jimmy Carter if he was "born again." "Yes, I am born again," Carter said. Reporters took notice and began to analyze and popularize the phrase that attempted to capture the Christian conversion story of repentance, redemption, and spiritual re-birth.
The same year, national magazines deemed 1976 the "year of the evangelical," the year conservative Christians took on the political scene.
Colson was a key adviser in the George W. Bush administration, according to Aitken's biography. He was a confidant and adviser on faith-based issues such as human rights, the war in Sudan, persecution, AIDS in Africa, sex trafficking, prison reform, and partial birth abortion.
"Chuck's influence was not limited to 'What are evangelicals thinking?'" said Karl Rove, Bush's deputy chief of staff. "He was willing to provide guidance on that, but he was more interested in, "Here's what an evangelically-minded president ought to be concerned about in fulfillment of the admonition that 'To much is given, much is expected.'"
President Bush publicly supported Colson's work, asking Congress in his 2003 State of the Union address to allocate $300 million to help prisoners. His influence was not limited to politics, Rove said.
"In all of my dealings with him in the last 15-20 years, I found him to be one of the most kind and gentle and thoughtful human beings I've ever met," Rove said. "His life was a witness to his deep faith who nurtured the faith of others in deep and profound ways."
As Jerry Falwell and Pat Robertson gained much of the media attention for their political involvement, Colson took a more backstage role.
"He stood out from the crowd because he had connections to elite society that most evangelical leaders lacked," said Larry Eskridge, associate director of the Institute for the Study of American Evangelicals at Wheaton College. "In that way, he was a valuable addition to the fold simply because he knew people."
As evangelicals negotiated political activism, they would call on Colson to give advice and make introductions, Eskridge said. "He never quite had an empire in the way that James Dobson or Jerry Falwell did," Eskridge said. "He kind of fits the evangelical entrepreneur mold in the sense of how he took the bull by the horns and created Prison Fellowship out of pretty much nothing."
Aiming to convert convicts into citizens, Prison Fellowship has successfully capitalized on church-based voluntarism.
"Chuck was a bridge builder," said Jim Liske, CEO of Prison Fellowship. "He birthed an organization to empower the local church that continues to bring shalom to communities. He constantly looked for ways to help other organizations do the same thing."
The ministry operates in 1,300 correctional facilities with about a $40 million budget and works with over 7,000 churches in the United States.
"His legacy will be a clear example of a person whose experience with Christian conversion evidenced itself in a clear and profound way," said Michael Cromartie, vice president at the Ethics and Public Policy Center. "He's an example of a public figure whose conversion stuck and evidenced in ways that were socially important."
Prison Fellowship's Angel Tree Ministry delivers thousands of Christmas gifts each year to children of inmates.
"Chuck enlarged and broadened evangelical outreach by emphasizing the inclusion of a strong biblically rooted justice component," said Samuel Rodriguez, president of the National Hispanic Christian Leadership Conference.
Colson graduated from Brown University and earned a law degree from George Washington University before joining the Nixon administration. His personal life included some messy parts. Colson had three children with his first wife, Nancy Billings, whom he later divorced. In 1964, he married Patty Hughes, his wife of nearly 50 years. He has described his divorce as "the unhappiest and least attractive part of my life." After Watergate, he served seven months in prison.
In his later years, Colson would note his relationship with his autistic grandson, Max. Colson wrote the prologue and epilogue to his daughter Emily Colson's 2010 book Dancing With Max (Zondervan).
Colson's cultural and political commentary reached millions of readers and listeners. His books, including his 1976 autobiography Born Again, have sold more than 25 million copies. His radio show BreakPoint reaches more than 1,200 outlets, and his Wilberforce Forum promotes Christian worldview thinking and teaching. In 1993, Colson won the Templeton Prize of $1 million for progress in religion. His award money, speaking fees, and royalties went to Prison Fellowship.
"He allowed a humbling period to define him and his whole posture to the culture," said Eric Metaxas, who has written biographies of Dietrich Bonhoeffer and William Wilberforce. He took over for Colson on BreakPoint's radio show after Colson fell ill. "One of the important things about Chuck is his commitment to worship God with our minds. As incredibly serious Chuck was about theology and evangelism, he brought those things into the public sphere."
Colson was also known for his efforts in getting those from different backgrounds to collaborate. His personal life almost seemed to embody an evangelical-Catholic alliance. He was Southern Baptist with an admiration for John Calvin, Abraham Kuyper, and Francis Schaeffer, while his wife, Patty, is Catholic. He collaborated with Richard John Neuhaus to launch Evangelicals and Catholics Together, which produced a 1994 statement that alienated Colson from some leaders over evangelical/Catholic differences.
"Chuck and Richard helped wave caricatures aside. Catholics saw in Chuck Colson somebody who was a serious, intellectual, thoughtful guy, not some hick or hillbilly," said Robert George, a professor at Princeton University. "We're certainly in much better shape than we were even 20 years ago."
In 2009, Robert George, Timothy George, and Colson collaborated together to form the Manhattan Declaration, asking Christians to stick to their convictions, even if it means civil disobedience.
"He was willing to sacrifice influence and standing if he thought that what he was doing meant taking up his cross," Robert George said. "It's hard to envision a world without Chuck."
Related Elsewhere:
Jonathan Aitken's "Remembering Charles Colson, a Man Transformed" also appears on our site today, as does an interview with Karl Rove, George W. Bush deputy chief of staff.
Christianity Today published a lengthy profile of Charles Colson in 2001.
Colson wrote a regular column for Christianity Today:
Flaming Truth: Recalling Francis Schaeffer's Challenge | With laser-like precision, Schaeffer hit on the fundamental issue of our day. (February 15, 2012)
Education Is in Our DNA | We should support every effort to upgrade our failing schools. (December 13, 2011)
The 'Big Love' Strategy | What are Americans learning from pop culture portrayals of polygamy? (October 18, 2011)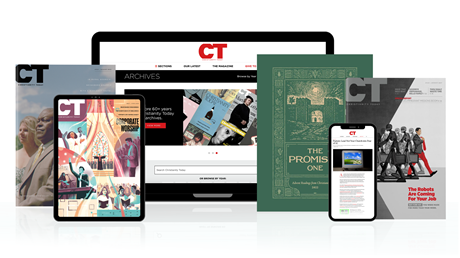 Annual & Monthly subscriptions available.
Print & Digital Issues of CT magazine
Complete access to every article on ChristianityToday.com
Unlimited access to 65+ years of CT's online archives
Member-only special issues
Subscribe
Evangelical Leader Chuck Colson Dead at 80
Evangelical Leader Chuck Colson Dead at 80