How should we tell stories about people we're trying to help?
Individuals, churches, missionaries, and nonprofit groups should ask this regularly. The answer is inextricably bound to the very justice we're trying to promote. The question now has a perfect case study.
Joseph Kony recently became an Internet star through Invisible Children's Kony 2012 campaign. Among the millions of people who watched the video, no debate broke out about the evil of Kony, who as a warlord in central Africa maimed many and made children into killers. Worldwide consensus may be near impossible, but the cruelty inflicted by one of the world's most wanted men can do that. The common goodwill the "Kony 2012" video unleashed was encouraging. People want the best outcome for those in that region.
But a cyber-speed debate broke out over almost every other aspect of the campaign—sparking a discussion about the best policy, advocacy's role, white man's burden, interventionism, and the use of military force.
My prayers have been for Invisible Children's co-founder Jason Russell's recovery from a public breakdown and strength to continue working for justice. While I don't focus on African policy issues, what has continued to interest me—what intersects with my profession as director of a nonprofit focused on education in Haiti—is the opportunity to think about this question of how "we" tell stories to help "them."
To dive into this question, consider the dynamic of the Kony video and its aftermath, where two realities collided:
The audience (that is, us) craves simplicity of message, participation in meaningful positive change, and emotional reward—at low personal cost.
We (that is, "us" and "them") each want to be treated with nuance and respect.
1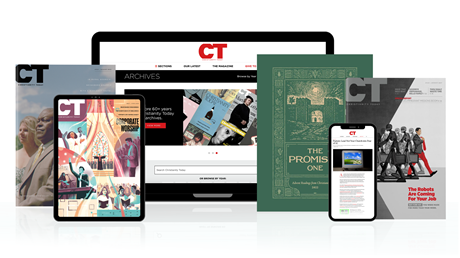 Subscribe to Christianity Today and get access to this article plus 65+ years of archives.
Home delivery of CT magazine
Complete access to articles on ChristianityToday.com
Over 120 years of magazine archives plus full access to all of CT's online archives
Subscribe Now
Kony 2012 and the Golden Rule: How Do 'We' Tell 'Their' Story?
Kony 2012 and the Golden Rule: How Do 'We' Tell 'Their' Story?