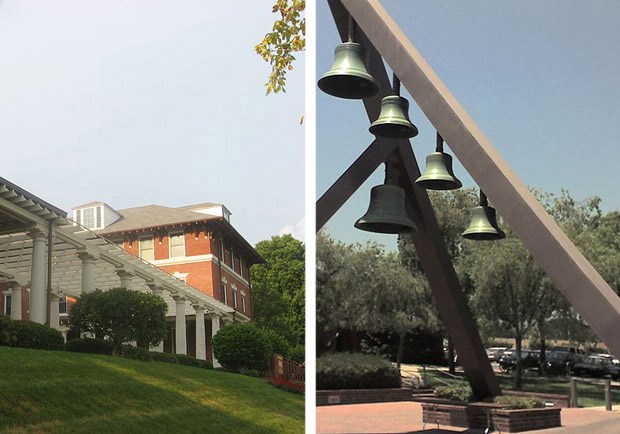 Two evangelical colleges, Biola University (California) and Grace College (Indiana), filed a lawsuit today against the Obama administration. The lawsuit is the most recent challenge to the Department of Health and Human Services (HHS) mandate that employers provide insurance coverage of contraceptives, including emergency contraceptives such as Plan B and ella, at no cost to employees.
The HHS announced in August 2011 that organizations would be required to provide contraception to their employees as part of the health care reform signed by President Obama.
Attorneys have filed a total of six lawsuits on behalf of evangelical colleges against the mandate: Biola and Grace join Wheaton College, Geneva College, Colorado Christian University, and Louisiana College.
Like Wheaton College, Biola previously covered Plan B and ella in its insurance plans. Biola's insurance plan covered FDA-approved contraceptives before April 1, the lawsuit states. "The prior inclusion of abortion-inducing drugs like ella and Plan B was neither knowing nor intentional."
Working with several insurance companies for faculty and student plans, Biola did not look into the details of its coverage until the Obama administration's mandate became an issue for the college, said Biola University President Barry H. Corey.
"Whether or not people were taking advantage of [ella or Plan B], that's something we weren't and couldn't track," Corey said. "We did realize at that point that our insurance companies should exclude those."
Leaders at the religious institutions assert that pills like ella and Plan B prevent pregnancy by blocking the implantation of a fertilized egg. As the scientific community debates how the pills work, institutions like Biola believe the pills should not be listed under FDA-approved contraception. The schools have joined a number of Catholic institutions suing the administration, though evangelicals vary widely in views on contraception.
"Unlike the Catholic Church concerns, this is not about ovulation prevention drugs," Corey said. "Both Plan B and ella are categorized as abortion-inducing drugs, and that seems to be a common understanding."
The colleges are responding in the middle of political tension as the Republican and Democratic parties head into their conventions in the next two weeks.
"The timing is in response to the White House; it's not in response to the election," Corey said. "We are reacting, we are not proacting." The lawsuit estimates the college could face $1.7 million in annual fines if it does not comply with the mandate.
Corey said he expects more Christian colleges to file lawsuits. Colleges provide student and faculty health insurance plans, and they are very connected with government policies due to accreditation and funding, said Gregory S. Baylor, senior counsel for Alliance Defending Freedom, the group filing the suit.
Triune Health Group, a family business run by a Catholic couple, also filed suit yesterday in U.S. District Court to battle the mandate. The group was recently named by Crain's Chicago Business as the best place to work for women in the Chicago area.
Challenges to the contraception insurance mandate have producedmixed results. In July, a Nebraska court ruled that religious institutions, individuals, and states lack standing to challenge the administration's rules. However, Colorado-based Hercules Industries and the Catholic family that owns and runs it won a federal injunction to suspend the mandate.
Aside from the question of contraceptive coverage, one of the biggest issues since the beginning of the mandate has been whether religious institutions that are not churches qualify for a religious exemption. Religious institutions began filing lawsuits in December after it became clear the administration would not provide a wider exemption for religious institutions.
The controversy began to snowball in January when the Obama administration's shift on who should be required to provide contraception—insurers, instead of employers—did not satisfy religious leaders.
"To determine that Grace College and Seminary is not 'religious enough' to qualify for an exemption from this mandate is an affront to the religious freedom and free conscience of dedicated Christian organizations across America," Grace College and Seminary president Ronald E. Manahan said in a statement.
The newest lawsuit, Grace Schools v. Sebelius, was filed in the U.S. District Court for the Northern District of Indiana, arguing that the mandate violates the Religious Freedom Restoration Act and the First and Fifth Amendments to the Constitution.The lawsuit refers to "Grace schools" as Grace's college and seminary fall under the one larger heading, though Biola joined in the same lawsuit.
Contraception has been one of the most hotly debated topics in evangelical circles this year. Aside from the Obama administration's mandate as part of health care reform, evangelicals have debate everything from theuse of contraception to provision of contraception to those who are unmarried.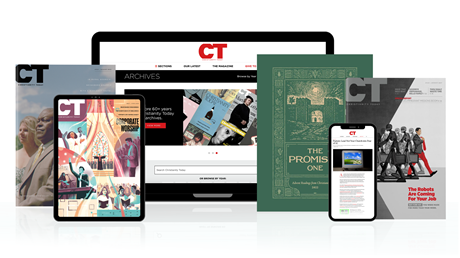 Subscribe to Christianity Today and get access to this article plus 65+ years of archives.
Home delivery of CT magazine
Complete access to articles on ChristianityToday.com
Over 120 years of magazine archives plus full access to all of CT's online archives
Subscribe Now
Evangelical Colleges Biola and Grace Sue Obama Administration Over Contraceptive Mandate
Evangelical Colleges Biola and Grace Sue Obama ...