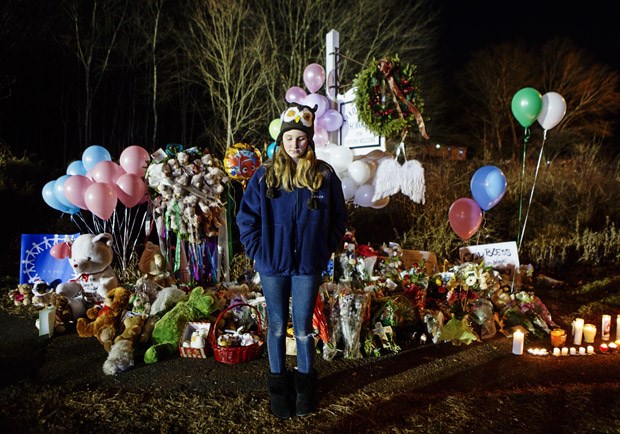 Image: IBL / Rex / AP
A voice was heard in Ramah,
weeping and loud lamentation,
Rachel weeping for her children;
she refused to be comforted,
because they are no more." (Matt. 2:18, ESV)
We live in a world where Rachel weeps for her children. Where mothers wail and fathers curse because their children are no more. Where friends go mute, and bloodied children stand shocked, and a nation mourns, and a President weeps—for 20 innocent children in Connecticut.
One wants to say, "It will be okay. Order will be restored. We'll do something about this, so that it will never happen again." One wants to say this, but we know that it is not okay, that the restored order will be broken again; sadly, it will happen again.
This is why our hearts froze when we heard the news. Not only could it have happened here, but someday it may very well happen here. That's because we've seen it happen so often, going way back. It happened in biblical times at least twice, once after the birth of Moses, and once at the birth of our Lord. Sad to say in this respect, the Bible continues to be a very relevant book.
And not just as a mirror of tragedy, but also as a candle in the darkness. In both biblical stories, hope had been born long before the sword was put to the neck of the first baby. In the one case, liberation from slavery was already on the march. In the other, liberation from death. It seems to be God's way of saying, "While the stench of death overwhelms you, the fragrance of life is already wafting up. It may look like I am absent, but I have been with you all along. I have prepared a redeemer even before you lost hope for a redeemer."
The Innocent One
We stand aghast at the loss of innocence. Twenty children ...
1
SoulWork
In "SoulWork," Mark Galli brings news, Christian theology, and spiritual direction together to explore what it means to be formed spiritually in the image of Jesus Christ.
Mark Galli is former editor in chief of Christianity Today and author, most recently, of Karl Barth: An Introductory Biography for Evangelicals.
Previous SoulWork Columns: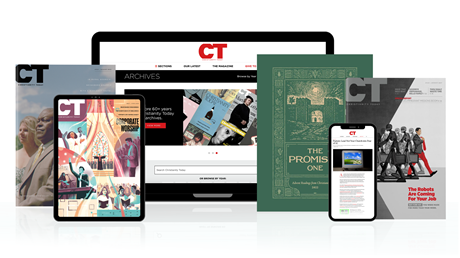 Subscribe to Christianity Today and get access to this article plus 65+ years of archives.
Home delivery of CT magazine
Complete access to articles on ChristianityToday.com
Over 120 years of magazine archives plus full access to all of CT's online archives
Subscribe Now
On the Death—and Life—of Innocent Children
On the Death—and Life—of Innocent Children