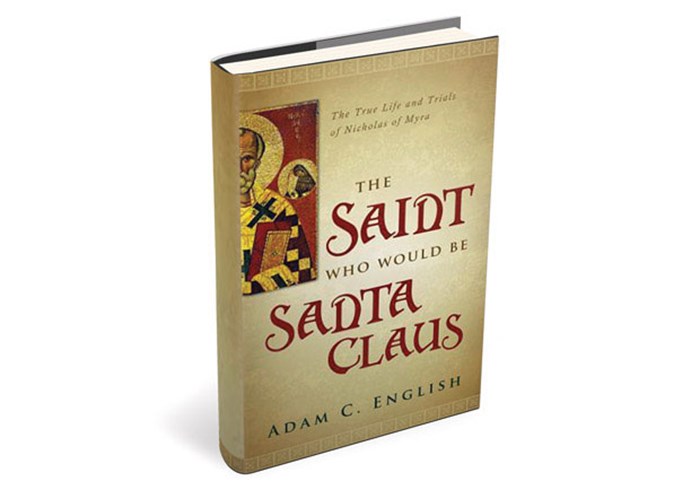 When Adam C. English visited Bari, Italy, he found an archive library full of primary sources on St. Nicholas—the real man behind the jolly, red-suited legend. St. Nicholas lived around the fourth century, during a "critical moment in church history" in which he witnessed—and helped—Christianity transition from persecution to popularity. Yet St. Nicholas's story is not well known. English, an associate professor of religion at Campbell University, talked with CT assistant editor Elissa Cooper about setting the record straight with his new book, The Saint Who Would Be Santa Claus: The True Life and Trials of Nicholas of Myra (Baylor University Press).
What were some of the most surprising things you found out about St. Nicholas?
That he existed. The three most important Nicholas experts of the 20th century expressed grave doubts about Nicholas's existence. And that verdict trickled down to popular works on Santa Claus, like the Oxford Dictionary of Saints. Many people even now think of him as only legendary. But when you study the documents and the evidence, it's surprising to find there's a wealth of evidence that attests to his deeds and his existence.
Still, the stories of St. Nicholas sound a lot like many fables told about other saints.
There are many parallels between the St. Nicholas stories and other saint folktales. To me, the story that stands out as unique is of St. Nicholas's gifts of the dowries. He visits the home of three girls who are in desperate financial straits, and he delivers a bag of gold so that they have money to get married. And he does it anonymously and at night. You don't find anything like it in the stories of contemporary saints of the time, nor in other folklore. ...
1