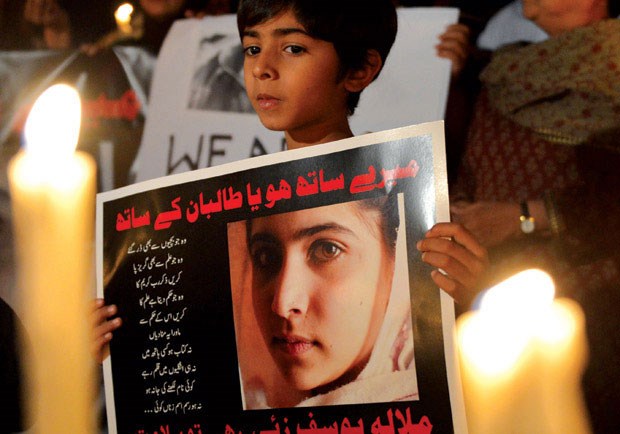 Image: Aamir Qureshi / AFP / Getty
When the Taliban attempted to assassinate 15-year-old Malala Yousufzai in Pakistan on October 9, the world responded with outrage. Starting at age 11, she began to blog anonymously on the BBC website, advocating for education and rights for Pakistanis, especially school for young girls. Even before the shooting, Yousufzai was a hero among Pakistanis and people globally.
As Yousufzai recovers at a British hospital, the Taliban has issued fresh death threats. They say she is speaking against Islam and promoting Western ideals. But the people of Pakistan, united in anger and grief, have pushed the government to prevent such terrorist attacks and to educate more women and girls.
In addition to Taliban assassination attempts, other problems exacerbate the situation in Pakistan. Discriminatory law and lack of law enforcement are two problems. Official inaction during the Mardan church burning, false accusations of blasphemy against Rimsha Masih, and the 2011 assassination of Christian leader Shahbaz Bhatti are unforgettable recent examples. Pakistan's laws, amended by Islamic fundamentalists starting in 1978, make all religious minorities (Christians, Sikhs, Hindus, Baha'i, and Ahmadi Muslims) second-class citizens in the courts and during elections.
Christians are called to tread carefully but not lightly in Pakistan.
Despite the challenges, North American Christians are having positive influence. Several sources who spoke to CT said that Christians (Pakistanis and Westerners) are building durable new relationships and trust through a quieter approach with both Pakistanis and their leaders. Christians are also working at the grassroots, especially in their efforts to promote literacy.
The need for effective school-based literacy and education programs is huge. The Taliban has destroyed hundreds of school buildings, which Pakistan cannot afford to rebuild. A 2012 fact sheet says 49.5 million of Pakistan's adults are illiterate, the third highest percentage in the world. In Pakistan, 69 percent of women do not work, but a working woman with high literacy skills earns 95 percent more than one with poor literacy skills.
Literacy, education, and language programs also promote understanding. In Pakistan, there is no one language spoken by more than 44 percent of the 176 million people. The national language, Urdu, is spoken by only 8 percent. One source told CT that the goal of educational programs is for Pakistani students to be "multilingual, multiliterate, and multicultural—that's when people can live in peace, when they understand and respect people around them."
There are several tangible ways to support reform in Pakistan and fuller religious freedom for its 2.8 million Christians. Here's one: The Presbyterian Education Board, Punjab, is a well-known organization that actively partners with American churches. Since 1998, it has reopened 14 church-run schools that a previous Pakistani government had closed. This past summer, children at a church in Doylestown, Pennsylvania, donated books, stuffed animals, and the proceeds from their lemonade stand after Veeda Javaid, head of the Education Board, spoke about her schools.
Churches can also support North American organizations that engage Pakistani leaders. Min-has Majeed Khan, an international relations lecturer at Pakistan's University of Peshawar, wrote her dissertation on evangelicals' influence on U.S. foreign policy. In an e-mail interview, Khan said American Christians can play "a positive role by engaging local partners—for example, moderate religious leaders who have contacts and influence within Taliban factions, academia, and political leaders."
An example is the Virginia-based Institute for Global Engagement (IGE), which started new outreach in Pakistan in 2005. This think tank's connection with the University of Science and Technology in Bannu has drawn local people into fresh conversation.
The Taliban has major influence in Bannu. But IGE president Chris Seiple says his organization is warmly received as it provides scholarships and forums to discuss how to apply one's faith in society. Seiple and IGE offer to help Pakistanis think through issues without ignoring his Christian faith and their Muslim faith. IGE also partners with Faith Friends, a new Pakistani organization including Christians, Muslims, and others, which advocates for greater religious freedom.
As Christians, we are called to tread carefully but not lightly in Pakistan. Our quiet efforts—which always include winsome evangelism—won't overthrow the Taliban immediately and uproot terrorism tomorrow. But they can subvert injustice and terror over time.
In an interview last year, a CNN reporter asked Malala Yousufzai how she would inspire others to be brave like her. "God will ask you on the Day of Judgment," she replied firmly, "'Where were you when your people were asking [for] you?' Your people need you. You should come and stand up for their rights."
Have something to add about this? See something we missed? Share your feedback here.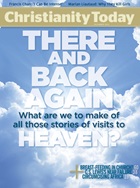 This article is from the December 2012 issue.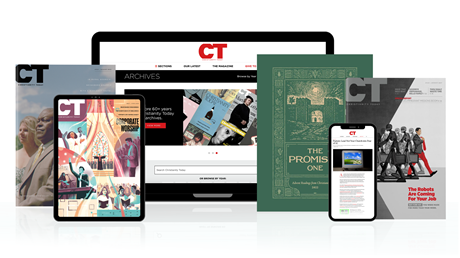 Annual & Monthly subscriptions available.
Print & Digital Issues of CT magazine
Complete access to every article on ChristianityToday.com
Unlimited access to 65+ years of CT's online archives
Member-only special issues
Subscribe
Subverting the Taliban
Subverting the Taliban