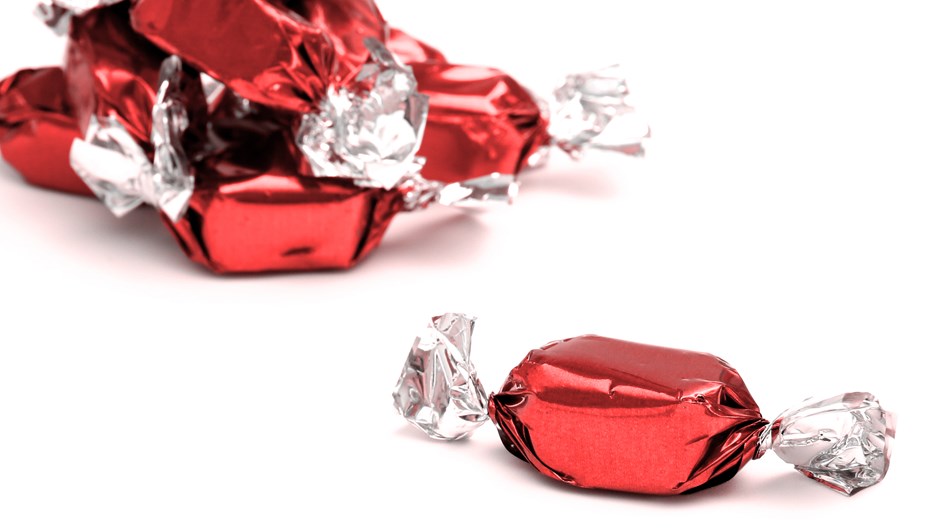 As I begin to pen this little essay, I grab another three Werther's Original Hard Candies, when I've already consumed two over my daily allotment. Such is the state of my personal discipline when it comes to food—I have no discipline.
So maybe this would be a perfect thing to focus on during Lent. I'm really sick and tired of being a person who has no food discipline, and I'm sick and tired of carrying around extra weight. And to be honest, when I think about this part of my life, I'm sick and tired of me. Maybe a little abstinence will do me some good. Maybe I should give up candy for Lent. Or maybe fast one day a week. Or do something hard. Then I might learn a little food discipline. I might even start losing weight. I might even start feeling good about myself again.
This train of despair is no doubt very common this time of year. By mid-February, our New Year's resolutions are ancient history. Along comes Ash Wednesday and, well, it's like a reprieve. We get a second chance to discipline some weakness or form a new habit. Another opportunity to improve our flagging self-respect!
Lent is supposed to have more spiritual overtones than the mere self-improvement mantras of New Year's. But I suspect that for many of us, Lenten disciplines are more about us than about God. More about getting our act together in some area that continually discourages us and repeatedly sabotages our self-respect. The advantage of Lent over New Year's resolutions is that we can bring God to our side, and the whole church is there to cheer us on. But for many of us, I suspect, it's one big self-improvement regimen, with God as mere personal coach. But who am I to judge others? I have enough self-centeredness of my own to deal with.
The White Lies of Lent
I know some readers are thinking: Boy, is he being the Grinch that stole Lent. I suppose I am. But I've lived through more Lents than most people, and I've learned at least two things over the decades.
First, personal discipline gets harder, not easier, as you get older. The little white lie we tell people is that by learning to discipline ourselves for a short period, we increase our ability to be disciplined for longer periods.
For whatever reason, this rarely, if ever, has happened to me. For example, when I was younger, I could easily fast one day a week for Lent. Now the thought of fasting once—on Ash Wednesday—drives me into a deep funk. It makes me dread Ash Wednesday. What has happened? How come all that practice at fasting has only made things worse? Because fasting has only heightened my love of food! I miss it so much when I fast! Food consoles me in sadness and helps me celebrate my joys. When it is taken away, what's there to live for?
Second, we rarely move on to bigger and better things. This unveils the other white lie we tell ourselves: As we discipline ourselves in small things (eating sweets), it will inevitably help us discipline ourselves in large things (like being generous to the poor). We get this from Jesus, of course (Luke 16:10), but it's the inevitably that's the problem. You see, when picking the small thing for self-discipline, we sometimes fail to recognize that it's not all that small. We pick it because it plagues us, and has plagued us for years. This means it's likely to continue to plague us for years to come. And so instead of helping us to move on to loving others, our life energy is spent trying to not eat little pieces of candy.
Fasting doesn't even necessarily lead us into deeper prayer, which is the big twofer of fasting for some people: We discipline the body while immersing ourselves in prayer. But when I fast, prayer is the last thing I feel like doing. I'm tired, weak, and thinking about food the whole time I'm praying.
So, instead of the small thing helping me become faithful in the big thing, it just makes me focus more and more on the small thing. Fasting just reminds me how little I love God and how seldom I live according to his ways. I believe, but O Lord, help the enormity of my unbelief.
To be sure, I have known a few Lenten successes. My wife and kids and I gave up TV one Lent and made a surprising discovery: We didn't like TV all that much. From that Lent forward, there were very few times when my wife and I had to discipline anyone to stop watching too much TV.
But that exception proves the rule. The other times I have successfully fasted or made strides in serving my wife, for example, I became quite proud of my improvement. My right hand definitely knew what my left hand was doing. In short, what my Lenten successes have done more than anything else is inculcate pride and self-righteousness. Spiritually speaking, that's one step forward and two steps back.
So Lent for me has generally done just the opposite of what it's supposed to do. It's made me more aware of my sinfulness, selfishness, and lack of faith. It's made me a worse Christian in some ways.
And this may suggest the real point of Lent.
Thank God, Easter Is Coming!
I grant that there are superstar Christians whose motives during and after Lent are more purely God-driven. And I ask for their prayers. But I suspect that most Christians are like me, and being inveterately selfish people, we naturally try to turn Lent into an exercise of self-improvement, though we do give God a supporting role. But why bother with God at all if mere self-improvement is the goal? There are plenty of helpful self-improvement programs out there—to help us lose weight, to help us organize our schedules, to help us have better sex, and so on and so forth. Most never enlist God's help, and I don't have a problem with that. I take it that God planned it this way. Maybe he's saying, "Hey, when it comes to small things like this, I've given you sufficient abilities to manage your lives on your own. Why are you bothering me about this?" In short, I don't believe we need Lent or God to improve ourselves in these small matters.
But we need Lent and God if we're going to get saved.
Here's the one invaluable thing that Lent teaches: Yes, Martha, you are the undisciplined, self-centered human being you suspected you were. Yes, Frank, you are in many respects a miserable excuse for a human being. Yes, we are sinners, and sinners without hope. When it comes to the really important things—like learning to have faith, hope, and love—we can't do a blessed thing to improve ourselves. These come as gifts or they don't come at all.
To me, participating in a Lenten discipline is my chance to do a little play acting. What would it be like to live as if the law were in fact sufficient? How about for 40 days I pretend that I really can improve myself in the sight of God? Let's see how that works for me.
What I find Lent after Lent after Lent is that Lent is a miserable way to live! This is one reason we're so glad when Lent is over! If Lent were such a great idea, if it really did make us better Christians, you'd think we'd want to turn Lent into a lifestyle. But no, we don't want to do that precisely because Lent is an onerous form of existence. It's the life of duty. Life under law. Life as a death march.
Easter is the perfect day to end Lent because it's the day when we recall that the chains of law and death have been broken by Jesus, the one who fulfilled the law and conquered death for us. We recall it in worship, with trumpets blaring and choirs singing and (in my church, sans yours truly) dancing in the aisles. We do it after church by gathering with friends and family and eating and drinking as if gluttony were a virtue.
So for me Easter doesn't become a day when I thank God that he has made me more disciplined, not like those non-liturgical folks who don't even observe Lent. Instead, it becomes an occasion to celebrate the fact that my self-respect does not hinge on my self-discipline, and that my very lack of discipline is the paradoxical sign of the gospel. Indeed, while we were gluttons and prayerless, while we didn't give a rip about the poor, Christ died for us. It's not for the spiritually fit and healthy that he came, but for the unfit and unhealthy. We may be faithless in areas small and large, but he remains faithful through and through.
So I end this little essay by grabbing two more pieces of candy, for Ash Wednesday comes tomorrow! It will be time to give myself again to disciplines great and small. I do that partly because, in the end, it is probably better to be a little more disciplined or loving and self-righteous than undisciplined, unloving, and merely lazy. And who knows, by God's grace, I may lose track of what my left hand is doing!
But I do it mostly to prove once again the impossibility of living up to God and the gracious necessity of being down to earth, of remembering that I am dust and weak and desperately in need of a Savior.
And recalling that I have one.
Mark Galli is senior managing editor of Christianity Today. He is author of Chaos and Grace: Discovering the Liberating Power of the Holy Spirit (Baker).
Related Elsewhere:
Previous SoulWork columns include:
Looking for Jesus in All the Wrong Places | Why do we want to see God's face when it's only going to kill us? (January 26, 2012)
Why the Bible is Not a Book of Moral Laws| Contrary to popular belief, it's the startling gift book. (January 12, 2012)
A Christmas Prayer| We, like the shepherds in the field, like the woman at the tomb, are astonished, trembling in wonder and in fear. (December 22, 2011)
SoulWork
In "SoulWork," Mark Galli brings news, Christian theology, and spiritual direction together to explore what it means to be formed spiritually in the image of Jesus Christ.
Mark Galli is former editor in chief of Christianity Today and author, most recently, of Karl Barth: An Introductory Biography for Evangelicals.
Previous SoulWork Columns: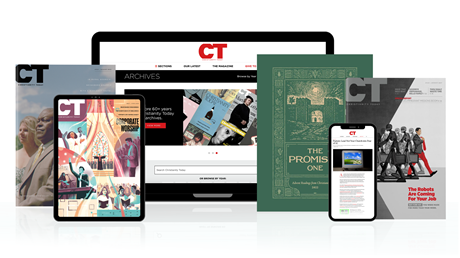 Annual & Monthly subscriptions available.
Print & Digital Issues of CT magazine
Complete access to every article on ChristianityToday.com
Unlimited access to 65+ years of CT's online archives
Member-only special issues
Subscribe
Giving Up Self-Discipline for Lent
Giving Up Self-Discipline for Lent