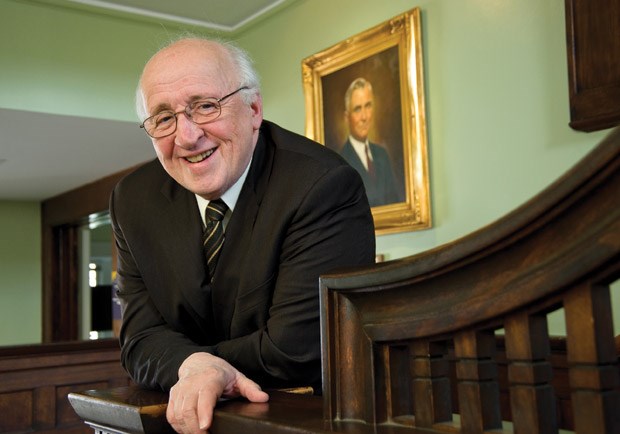 Image: Don Milici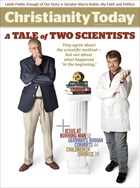 This article is from the July/August 2012 issue. Subscribers can read all of CT's digital archives.
Richard J. Mouw startled many in the Christian world with a seven-minute speech in November 2004 that detailed how evangelicals had "sinned against Mormons." By that, the president of Fuller Theological Seminary meant evangelicals had misrepresented what Mormons believed in order to critique them. Mouw, a longtime participant in Mormon interfaith dialogues, has spent endless hours defending his statements to evangelical friends and colleagues. He continues this outreach in Talking with Mormons: An Invitation to Evangelicals (Eerdmans). Salt Lake Tribune religion reporter Peggy Fletcher Stack spoke with Mouw on the evolving nature of Latter-day Saint (LDS) theology, where it touches and where it diverges from historic Christianity, and how believers can systematically consider faiths outside the Christian fold.
Why do you think understanding LDS beliefs is more than just being nice but about being obedient to God?
One thing that really upsets me is when evangelicals say, "We don't have time for dialogue with Mormons and all the niceties. We have to stand up for the truth and denounce error." They fail to recognize that if we are to be people of the truth, we need to be sure we are criticizing Mormons for what they really believe, lest we commit the serious sin of bearing false witness against our neighbors. To be concerned about the truth means we ourselves better be sure we are being truthful, to listen to others and really understand before we tell them that they're wrong.
What are your chief theological differences with Mormons? Have those changed over years of discussions with Mormons?
Mormons deny the Trinity, but they talk about "the three Persons of the Godhead." They say that God has a humanlike form, but they sing "How ...
1
Rich Mouw on Why Evangelicals Need to Be Quick to Listen to Mormons
Rich Mouw on Why Evangelicals Need to Be Quick to ...