In the classic novel A Tree Grows in Brooklyn, which takes place in early-20th-century New York, a midwife attends the birth of the desperately poor Francie Nolan. Later, Francie's aunt insists on having a doctor at her birth, evidence that she's moving up the economic ladder.
But as a recent New York Times piece suggests, it seems midwives are enjoying a resurgence in popularity, becoming "a status symbol" for the "hip." Choosing to deliver with midwives present, the article claims, is "no longer seen as a weird, fringe practice favored by crunchy types, but as an enlightened, more natural choice for the famous and fashionable," including for high-profile moms such as and Gisele
Bundchen.
Well, in the United States, anyway. In other developed countries, being attended by a midwife is thoroughly ordinary. Four years ago, I gave birth to my second son at Forth Park Maternity Hospital in Scotland, with a midwife. In the UK, doctors typically attend only births that are considered "high-risk," and whereas I'd been classified as "high-risk" with my first pregnancy in the States, in the UK, practitioners are much slower to use that label.
The Times article seemed to assume that birthing with a midwife is somehow inferior—for why else would it be newsworthy that rich and famous women are choosing midwifery? It betrayed a certain cultural prejudice against midwives that's uniquely American. When U.S. doctors entered birthing rooms in the 19th century, it was with suspicion of midwives, who were mostly poor, uneducated, immigrant women and regarded as "dirty," "ignorant," and likely to be "dangerous." This despite the fact that the major killer of mothers in the 19th and 20th centuries, puerperal fever, was spread by medical ...
1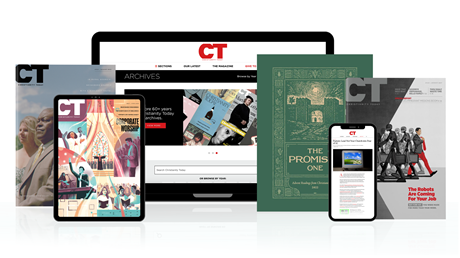 Subscribe to Christianity Today and get access to this article plus 65+ years of archives.
Home delivery of CT magazine
Complete access to articles on ChristianityToday.com
Over 120 years of magazine archives plus full access to all of CT's online archives
Subscribe Now
The Unnoticed Merits of Having a Midwife During Pregnancy
The Unnoticed Merits of Having a Midwife During Pregnancy