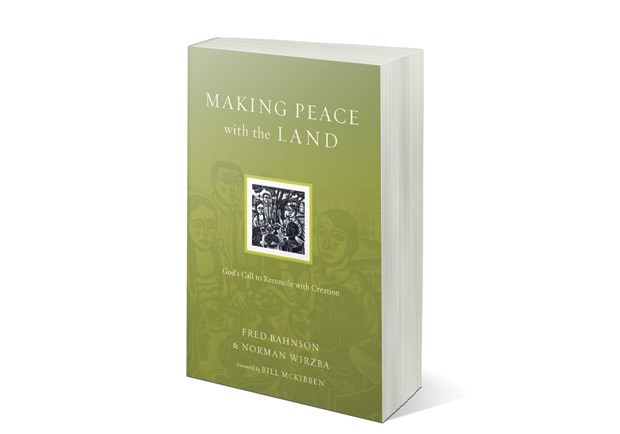 In Pollution and the Death of Man, coauthor Francis Schaeffer describes a visit to a charming bohemian commune located across a ravine from an ugly Christian school. The stark contrast in settings confirmed for Schaeffer the bohemians' critique that the neighboring Christians obviously cared nothing for the physical creation: "When I stood on the Christian ground and looked at the Bohemian people's place, it was beautiful …. Then I stood on the pagan ground and looked at the Christian community and saw ugliness …. Here you have a Christianity that is failing to take into account man's responsibility and proper relationship to nature."
Given that backdrop, one should welcome the recent publication by evangelicals of many fine books examining the relationship between Christian faith and God's creation, such as Lisa Graham McMinn and Megan Anna Neff's Walking Gently on the Earth: Making Faithful Choices About Food, Energy, Shelter and More and Craig G. Bartholomew's Where Mortals Dwell: A Christian View of Place for Today. The latest arrival is Making Peace with the Land: God's Call to Reconcile with Creation (InterVarsity), coauthored by Fred Bahnson and Norman Wirzba.
Where the previous books set their sights on broader themes of place and practical questions of energy use, architecture, transportation, and the like, Bahnson and Wirzba's book focuses on a topic both men obviously know quite well: gardening and agriculture. The final three chapters offer an especially useful treatment of the subject, with Wirzba (a Duke Divinity School theology professor) focusing on the theology of eating, and Bahnson (a gardener, writer, and Duke Divinity graduate) looking at questions of sustainable agriculture, the agrarian arts, and the life of the church. In an especially helpful practical suggestion, Bahnson argues that the church needs to find ways to integrate the agrarian arts into its day-to-day routines.
"What," he asks, "if our homes and churches went from being primarily sites of consumption to places of production, as the scholar and priest Ivan Illich suggested? What if we planted church-supported community gardens, permaculture parishes … and apostolic farms that fed entire neighborhoods? What if seminaries trained every future pastor in the agrarian arts, ecological literacy and post-carbon living? What if church lawns stopped being dumping grounds for pesticides and petro-fertilizers and started growing zucchini and heirloom tomatoes for the local homeless shelter? … What if we created infrastructures of holiness, where God's kingdom of shalom could flourish on earth as in heaven?"
The book best succeeds in calling the church to think of environmental concerns as less a pet issue of an eccentric enclave than an unavoidable question for all Christians to carefully consider. "Christian environmentalism," observes Wirzba, "is fundamentally about learning to see the world as God's creation and as a gift of love. How we think about creation has huge implications for our thinking about every theological category." Unlike mere intellectual hobbies, questions of environmentalism cannot be avoided. We all have to eat. We all have to live on land of some kind. Adopting the consumerist logic of the prevailing Western culture isn't an option for the Christian.
In Genesis, God entrusts the care of his good creation to humanity, commanding us to rule it as his vice-regents—which means careful stewardship, not consumeristic exploitation. Determining the difference between the two is sometimes difficult. But with the guidance of prayer, Scripture, and books like Making Peace with the Land, we might find the search for wisdom less difficult than we first thought.
Jake Meador blogs at Notes from a Small Place.
Related Elsewhere:
Making Peace with the Land is available from Christianbook.com and other retailers.
Previous Christianity Today articles on creation care and the environment include:
Teaching Natural Theology as Climate Changes Drown a Way of Life | Pacific Islanders relearn God's care as rising sea levels threaten the future. (February 14, 2012)
A Covenant with the Earth | Why the work of Christ makes all the difference in our care of creation. (October 14, 2010)
The Gulf of Mexico and the Care of Creation | We exercise dominion over creation not only when we use it, but also when we conserve it. (May 3, 2010)
Second Coming Ecology | We care for the environment precisely because God will create a new earth. (July 18, 2008)
CT also has more books, film, and music reviews.
Have something to add about this? See something we missed? Share your feedback here.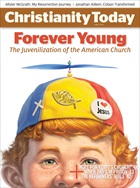 This article is from the June 2012 issue.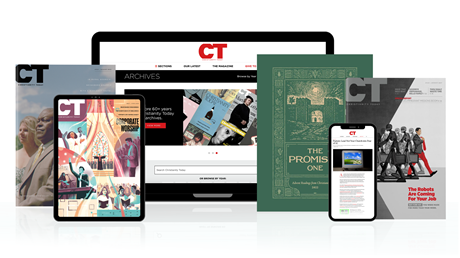 Annual & Monthly subscriptions available.
Print & Digital Issues of CT magazine
Complete access to every article on ChristianityToday.com
Unlimited access to 65+ years of CT's online archives
Member-only special issues
Subscribe
Holy Ground: Why This Land Is God's Land
Holy Ground: Why This Land Is God's Land