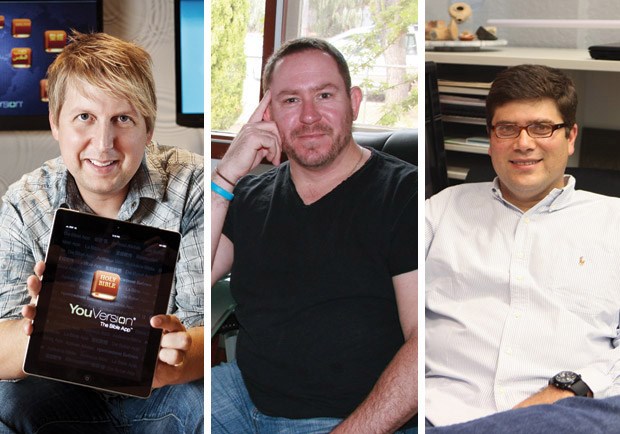 This piece on three social network engagers is a sidebar to Robert Crosby's "The Social Network Gospel."
Bobby Gruenewald | Founder, YouVersion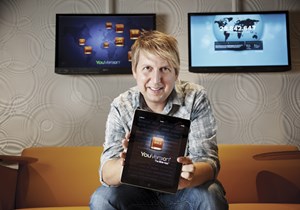 YouVersion (YV) is the fastest-growing Bible app for mobile devices in the world, with over 50 million users and gaining about 3 million per month. No wonder Bobby Gruenewald's official title at LifeChurch.tv is "Innovation Leader." And no wonder Fast Company named him one of its "100 Most Creative People in Business for 2011."
When he learned in early 2008 that Apple was planning an App Store, Gruenewald and his de-velopment team created an app simply called "Bible." It launched the day the App Store opened (July 11, 2008). Gruenewald was hoping for 80,000 users by the end of the year; they got 83,000 in three days. Today, YV (YouVersion.com) gives access to the Bible in 160 versions in 51 languages; Korean is the second largest language of use. Recently, the 1 millionth reading plan was completed online. A team of 14 full-time workers and 500 active volunteers support the site.
Gruenewald says he and his team were "the most unlikely people to do this. When we started, we didn't even know you had to license the various Bible translations to use them online." But today, "we hear story after story of people who are reading the Bible all the way through. They are using the Bible app to share the gospel with others. Pastors tell us it is helping their churches stay engaged with the Bible between Sundays."
He hopes soon to see "half a billion users and 1 billion minutes of use per day. There are more people alive now than at any point in history, and they are more connected than ever before. We believe that this could become the most Bible-engaged generation in history. I want to leverage technology to its fullest to advance the gospel."
Mark Brown | Creator, the Bible page on Facebook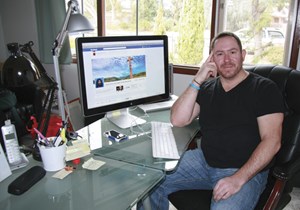 When Mark Brown wants to interact with his Facebook friends, he simply types a Scripture verse onto his page. Most of us might get a few responses within a day or so, but within 10 minutes, Brown's post will spark 10,000 responses from around the globe. His page, simply called "The Bible" (Facebook.com/TheBibleUBS), launched three years ago with one verse: John 3:16.
It took 18 months to reach 1 million Facebook friends, but three years in, it's now at 8.6 million and consistently one of Facebook's top sites for reader interactivity. Users don't just drop by solely to read a verse; they're posting and responding to one another as well.
Brown, former CEO of the Bible Society of New Zealand, says his "Bible engagement strategy" is "to be where people are. You need to learn their language—the culture, the nuances, and the particularities. With all of that, you start to build a community. And then I try to get their attention by finding out what will capture them. I know what gets them talking."
Apparently he's tapped into a felt need. "They want prayer," Brown says. "They want answers to their life's problems. There are constant needs. We often see someone writing, 'That's exactly what I needed right now,' or 'I'm crying as I read this.' It's a joy every time I read about someone finding comfort or practical help for a challenge they are facing."
His biggest joy, though, comes each time a user "confesses Christ."
The page is now run primarily by the United Bible Society, with 22 volunteers helping. But Brown is still involved, and says he doesn't see any major challenges for the site's future.
"I just see opportunities," he says. "Lots of opportunities."
Nelson Saba | Creator, The Glo Bible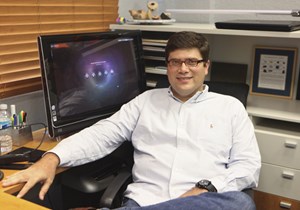 What does a young technology bank executive who majored in airplane design do in his spare time? In Nelson Saba's case, stay up late at night and work on a computer-generated virtual tour of the ancient Jewish tabernacle. After finishing the project several years ago, Saba began designing an entire Bible that was technologically and visually immersive. The result is the Glo Bible (GloBible.com), which was voted the "Coolest Book App" by USA Today last fall after being named 2010's Bible of the Year by the Evangelical Christian Publishers Association.
Glo is an interactive Bible that illuminates the full text of Scripture through HD video, high-resolution images, zoomable maps, 360-degree virtual tours, and customizable reading plans.
"Millennials are fascinated by Glo because of the user experience," says Saba, CEO of Immersion Digital. "The old-fashioned study Bibles are not going to attract them because they don't feel connected with it. It has to be an interactive media format in snippets—short learning experiences. It has to be something that somehow connects with their life. Glo helps the reader experience what they are reading; they learn with both sides of their brain."
Gabe Lyons, author of The Next Christians: The Good News About the End of Christian America, says Glo's interactivity "is really leveraging technology today. It's on the cutting edge. You can click a video when studying Sodom and Gomorrah, for instance, and it pans the valley where it all took place. There are so many interactive elements."
Saba and Immersion Digital are currently collaborating with Hollywood producer Mark Burnett (Survivor, Celebrity Apprentice, The Voice) and his wife, Roma Downey, along with Zondervan Publishers, on a new app called Bible360. Burnett and Downey are producing a much anticipated new 10-hour docudrama on the Bible for the History Channel to be released in April 2013; much footage from the series will eventually make its way to Bible360.
"Digital media is so powerful," says Saba. "Interactive media is my canvas to communicate my fascination with the Bible."
Related Elsewhere:
Christianity Today also covers "The Social Network Gospel."
Previous CT articles on social media in ministry include:
How to Think about Social Networking in Churches | What do we do with virtual fellowship? (December 20, 2011)
Twitter Reaches Out to Christian Leaders at Catalyst's 'Be Present' Conference | The company wants to verify prominent pastors as the religious leaders navigate social media challenges. (October 7, 2011)
Christianizing the Social Network | Tim Challies looks at emerging technology through a theological lens. (May 17, 2011)
Religious Self-Profiling | Identifying one's faith on online social networks proves challenging for some. (January 14, 2010)
Does Twitter Do Us Any Good? | How the movement of the Trinity can help us decide. (June 4, 2009)
Have something to add about this? See something we missed? Share your feedback here.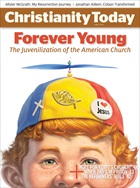 This article is from the June 2012 issue.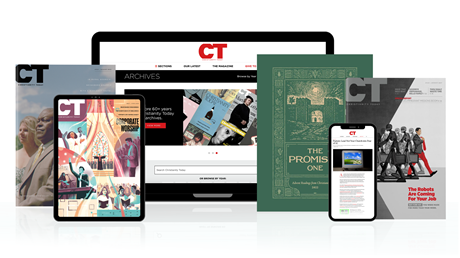 Annual & Monthly subscriptions available.
Print & Digital Issues of CT magazine
Complete access to every article on ChristianityToday.com
Unlimited access to 65+ years of CT's online archives
Member-only special issues
Subscribe
Apps to the Future: The New Social Network Engagers
Apps to the Future: The New Social Network Engagers