true
Like the world it so carefully constructs, Beasts of the Southern Wild is both broken and transcendent—a magical revelation overflowing with misplaced hope. Writer-director-composer Benh Zietlin spins his first feature film, a fantastical mishmash of the real and surreal, like a creation myth. It begins in "The Bathtub," a pseudo-utopian community paralleling southern Louisiana. There, an array of strange and unique characters, including father and daughter Wink (Dwight Henry) and Hushpuppy (Quvenzhane Wallis), live in harmonious bliss, celebrating "more holidays than the whole rest of the world." But, as quickly as you can say Genesis 3, this paradise breaks. As Hushpuppy says in a voiceover, "The whole universe depends on everything fitting together just right," but everything isn't right. Wink learns that he is dying, and a storm—reminiscent of recent hurricanes such as Katrina—floods the land. It's the fall of a place and a people, and the moment where those people yearn to be raptured back home—to return to the way things used to be.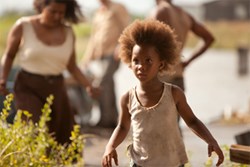 For Wink and Hushpuppy, though, there's no foreshadowing to one who will someday crush the head of the serpent and make all things new again—there's no hope of a savior. Yet Beasts sets its sights on hope. Through Hushpuppy's optimistic perspective, which comes alive through her poetic, sometimes nonsensical voiceovers that invoke the likes of David Gordon Green's George Washington and Terrence Malick's Days of Heaven, Zietlin pits his film against all ideas of cynicism. Sure, he portrays a dim and difficult reality filled with muck and mire—in one scene we watch a group of mystical hog-like beasts eat one of their own—but he contrasts it with a hopeful spirit, characterized in the courageous citizens of The Bathtub. In this binary world, Zietlin exalts human experience in light of life's many offerings, namely people and relationships—and even food (yes, you'll be hungry for some Cajun cuisine). Essentially, he insists that to combat death and darkness we must "dance" as a means of survival. Such glowing optimism has an undeniable appeal, especially in how it comes to the screen visually and stylistically. From an opening sequence that captures a regular Bathtub celebration, complete with booze, fireworks and dancing to the film's glorious Americana score, to pertinent moments between Wink and Hushpuppy, realized by the unforgettable turns of first-time actors Henry and Wallis, Zietlin could turn the utmost cynic into a believer in humanity.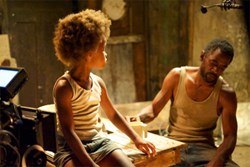 Indeed, there's truth and a rare sense of wonder and ambition to be found in Beasts. Zietlin, 29, won Sundance's Grand Jury Prize and several small awards at Cannes Film Festival, has created something unique, beautiful, and extraordinary, as every shot and scene emerges with precision and purpose. Through his lucid metaphor, Zietlin honors and represents the Bayou State in giving its people a voice—and a compelling voice at that. Instead of exploiting their post-catastrophe state by turning the film into a trite piece of sentimentality or a superficial political debate, he celebrates their identity and culture—a people who, in spite of a hard history, refuse to be anything but triumphant.
In this sense, and given the bleakness of our current social climate, Beasts feels like healing balm to a growing wound—a breath of fresh air in a suffocating pool of pessimism. But in the end, it's not: By putting the fate and hope of humankind in, well, humankind, it's more like a Band-Aid. Though Zietlin surely understands the world's woes on both a micro and macrocosmic level (hence Wink's sickness and the melting of polar ice caps), and realizes how we must live amid the chaos, he believes that it stops there.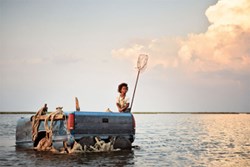 Zietlin's view is perhaps best summed up when Hushpuppy's schoolteacher tells a group of children that they are all meat, like just another species in Darwin's survival of the fittest. Or perhaps in the juxtaposition of Hushpuppy and the actual beasts of the Southern wild. So even though Beasts does inspire and enlighten, challenging us to make the best of what we've been given, to help others along the way, and to leave a legacy—the protagonist's motivation is, after all, for people to remember that "once there was a Hushpuppy, and she lived with her daddy in The Bathtub"—it fails to point toward anything greater. The story terminates on the aptitude of man and leaves the possibility of a rescuer—of true hope—out of this otherwise pertinent and poignant picture.
Talk About It
Discussion starters
Beasts

parallels New Orleans and Hurricane Katrina. Do you think it treats the subject sensitively? What do you think it says about the catastrophes and the people who experienced them?
The film appears hopeful and optimistic. Do you agree? Why or why not?
Does God play into the story? How? Is there hope of a savior?
If the idea of a future hope or savior is absent, does that make the film any less pertinent or effective? Discuss.
The Family Corner
For parents to consider
Beasts of the Southern Wild is rated PG-13 for thematic material including child imperilment, some disturbing images, language and brief sensuality. Hushpuppy and other children from her community experience a catastrophe, losing almost everything, including loved ones. In one scene, the actual beasts of the southern wild (hog-like creatures) are shown eating their own. Minor profanity is used throughout the film; Hushpuppy says the word "pussy" twice. On one occasion, Hushpuppy drinks an alcoholic beverage. In a brief flashback, Hushpuppy's mother is shown from behind in her underwear.
© 2012 Christianity Today. All rights reserved. Click for reprint information.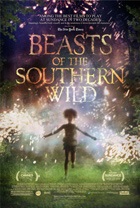 Browse All Movie Reviews By: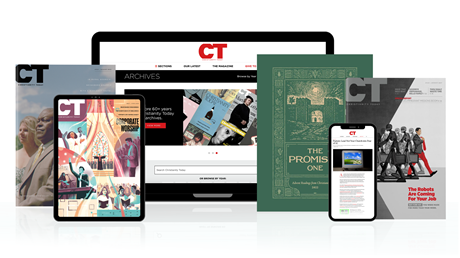 Annual & Monthly subscriptions available.
Print & Digital Issues of CT magazine
Complete access to every article on ChristianityToday.com
Unlimited access to 65+ years of CT's online archives
Member-only special issues
Subscribe
Beasts of the Southern Wild
Beasts of the Southern Wild