We go about our business and find ourselves distracted by sex.
I'm shopping for sunscreen and an attractive guy walks and stands too close to me. Now I'm not thinking about sunscreen. It's not just men who wrestle with lust.
Whether married or single, we are sexual beings and we either recognize and nurture our sexuality or deny that we have desires. As Christian spiritual director Ruth Haley Barton admits, "Many Christians respond to their sexuality with a mixture of denial, judgment, fear and guilt."
God has other plans for our sexuality. He doesn't see sex as a flashing pop-up ad. Solomon writes unashamed instructions for his son to notice his wife, body and soul.
"Let your fountain be blessed, And rejoice in the wife of your youth. As a loving hind and a graceful doe, Let her breasts satisfy you at all times; Be exhilarated always with her love" (Prov. 5:18-19).
The God of Israel is bold about sex. He's also bold in explaining when sex is most exhilarating: between one man and one woman who are committed for life. Monogamy provides the space for marital passion.
So, if married sex is so hot, why are so many married men and women bored? Why do people joke that marriage is like a bath: it feels pretty hot at first but then it cools off. Why are a growing minority of spouses seeking sexual intimacy outside their marriage ("The Young and the Restless")?
Sexual Hunger
Have you ever been grocery shopping when you're hungry? You end up buying everything because yes, even that double stuffed Oreo three-for-one special looks like a perfect meal.
I remember settling for more poorly written, predictable, unrealistic romances when I was sexually starving. I would watch the movie or read the book and vow, YES, I want a man just like THAT.
1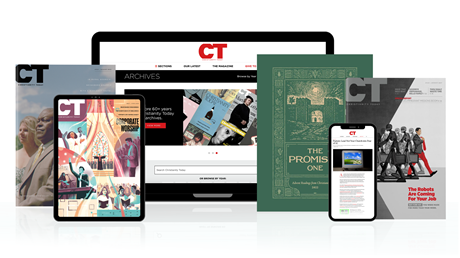 Subscribe to Christianity Today and get access to this article plus 65+ years of archives.
Home delivery of CT magazine
Complete access to articles on ChristianityToday.com
Over 120 years of magazine archives plus full access to all of CT's online archives
Subscribe Now
Is There Anything Redeeming in the '50 Shades' Trilogy?
Is There Anything Redeeming in the '50 Shades' Trilogy?