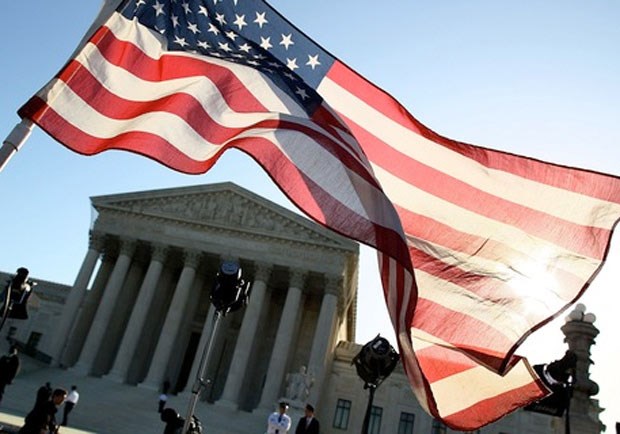 The U.S. Supreme Court decision on the 2010 health care law may be the most consequential decision of the year, but it was just one in a flurry of decisions announced at the end of the session.
Arizona Immigration Law
The U.S. Supreme Court ruled Arizona overstepped its bounds with its immigration law. But the court said that the most controversial part of the bill—a requirement that police verify the immigration status of those they suspect of being in the country illegally—could stand, at least for now.
S.B. 1070 included many changes and reforms to Arizona's immigration law. Most of these have already gone into effect, but the Supreme Court ruled on the four sections of the law that were blocked by a lower court:
Arizona's S.B. 1070 previously:
1. Required police to verify the citizenship or immigration status of those they arrest for other crimes and allowed police to arrest those they suspect to be undocumented immigrants;
2. Made it an Arizona crime for someone to be in the state without immigration papers;
3. Made it a crime to apply for a job or work in the state without valid papers; and
4. Gave police the power to arrest someone if they believed the person could be deported for a crime.
The Supreme Court ruled that only Section 2(B), the first of these four provisions, may stand, allowing Arizona to require state and local police to verify the immigration status of those they suspect are in the country illegally. The Supreme Court ruled that the three other provisions infringe on the federal government's power to set immigration law.
"By striking down the major provisions of S.B. 1070, the Supreme Court of the United States affirmed the values that make this nation great, and in essence initiated the process ...
1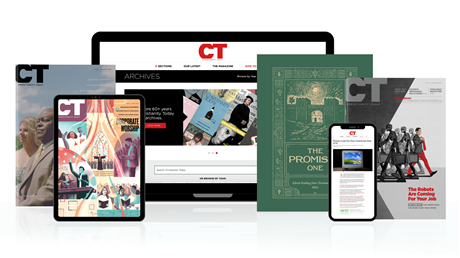 Find hope and historical insight. For a limited time, explore 60+ years of CT archives for free!
Daily devotions from Timothy Dalrymple during this pandemic.
Hundreds of theology and spiritual formation classics from Philip Yancey, Elisabeth Elliot, John Stott, and more.
Home delivery of new issues in print with access to all past issues online.
Join now and get print issues access to archive PDFs.
Supreme Court Decides on More than Health Care
Supreme Court Decides on More than Health Care