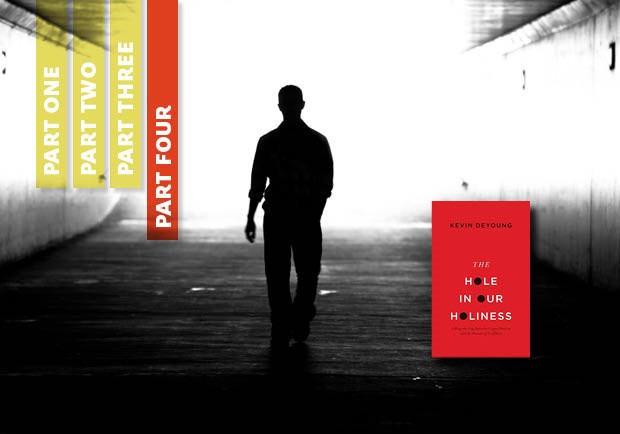 The Hole in our Holiness is a fine book that makes a good argument that all devout Christians should read and inwardly digest. And then, as soon as possible, we should forget about it.
It's a fine book because Kevin DeYoung makes as good a case as can be made for pursuing holiness. Holiness is never formally defined in the book, but what he apparently means by it is righteous behavior motivated purely by a desire to obey Christ. Being familiar with DeYoung's writings, I know he is aware that holiness embraces more than this, but here he uses the term in its more ethical sense.
The case for holiness is not hard to make, as the Bible is full of injunctions to that end. There is no better summary than that of Ephesians 1, wherein we are told that from before the foundation of the world God chose us to live holy and blameless lives (v. 4), and then in chapter 2, that we have been saved by grace so that we might do good works (v. 10). Put in the perspective of salvation history, every other biblical admonition to holy living seems like mere commentary.
In pursuing the life of holiness there are many land mines to avoid, and DeYoung warns us about most of them. For example, he rightly notes the temptation to think that good works are something owed to God because of all the love he has lavished upon us. He also reminds us that "holy" is not something we become as much as a reality we live into, since by Christ's death and resurrection, we are already holy in the most important sense. Because of many such nuances, the book avoids many of the dead ends that one finds in other pleas for righteous living.
Inevitable Self-Righteousness
I believe, however, DeYoung fails to take some of his own advice as ...
1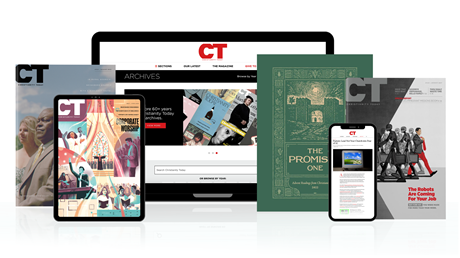 Subscribe to Christianity Today and get access to this article plus 65+ years of archives.
Home delivery of CT magazine
Complete access to articles on ChristianityToday.com
Over 120 years of magazine archives plus full access to all of CT's online archives
Subscribe Now
If at First You Don't Succeed, Stop Trying so Hard
If at First You Don't Succeed, Stop Trying so Hard