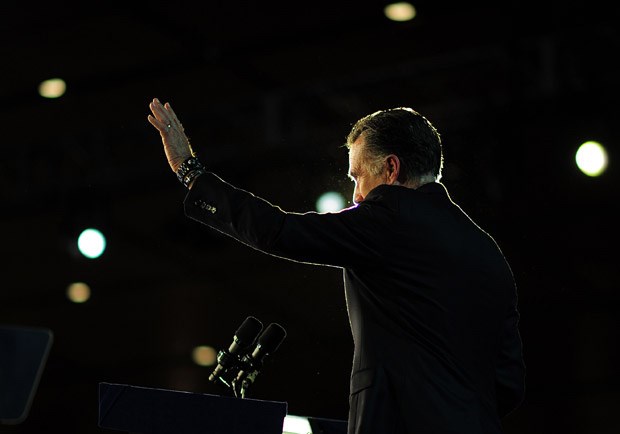 Image: Emmanuel Dunand / AFP / Getty
Election night did not go the way most evangelicals wanted. President Obama's reelection, losses by social conservative candidates in red states, and outcomes of four same-sex marriage ballot initiatives are all causing some evangelical leaders to reexamine what it means to be an "evangelical" in American politics.
Southern Baptist Theological Seminary president Al Mohler called the election a "catastrophe" and a "disaster" for evangelicals. Mohler told The New York Times that the "disaster" was more than the outcome—it was how social conservatives lost.
"It's not that our message—we think abortion is wrong, we think same-sex marriage is wrong—didn't get out. It did get out," Mohlersaid. "It's that the entire moral landscape has changed. An increasingly secularized America understands our positions, and has rejected them."
While social conservative groups think that the election loss was due to a failure of Republicans to emphasize social issues, other evangelical leaders are calling for a divorce of evangelicalism from partisan politics.
Sojourners president Jim Wallis said the elections were not a disaster for evangelicals per se, just those who "had again tied their faith to the partisan political agenda of the Republican Party."
Wallis wants evangelicals to be defined by their faith, not their politics. "Evangelical," said Wallis, is too often equated with "conservative white evangelical."
According to a post-election poll by the Pew Center for the People and the Press, 22 percent of Americans are white, self-described evangelicals. Of these, 84 percent voted for Republican candidate Mitt Romney. When non-whites are included in the evangelical category, evangelicals make up 31 percent of the electorate. This also makes them less Republican, but still solidly in the GOP camp. 65 percent of all evangelicals voted for Romney, keeping it one of the most-Republican demographic groups in the electorate.
"The ironic and tragic thing about the religious right is how little of their own agenda they have achieved. And by voting for a conservative ideological agenda, they have actually hurt the poor, resisted immigration reform, promoted endless wars, and neglected the environment," Wallis said. "There is a new evangelical agenda for a new evangelical demographic."
Wallis's critique is echoed by conservatives. Matthew Lee Anderson, founder and lead writer of Mere Orthodoxy, said that evangelicals and conservatives "seem to be standing by the status quo of viewing politics as the most significant cultural bellweather [sic] on the one hand and of privileging the acquisition of political power over principles on the other. It's an unholy mess and unbecoming of our leadership."
Peter Leithart of New St. Andrews College also said that it was time for a new evangelical politics.
"Conservative Christians have much to die to," Leithart said. "The more basic death has to be a death to the Reaganite creed on whose coattails the religious right rose to power. Christians have the opportunity to construct a genuinely evangelical public philosophy, a public philosophy and practice that is not an ill-fitting addendum to the gospel but arises from the gospel."
Focus on the Family president Jim Daly told National Public Radio that evangelicals need to find ways to collaborate with those who disagree with them politically in order to make progress on major social problems.
"I think as Christians, we need to anchor down, not with hostility but with humility, and just ride this forward and continue to talk to people about the message of Christ, what the Gospel means," Daly said. "And if that resonates and if people connect, I think the other issues will come in line."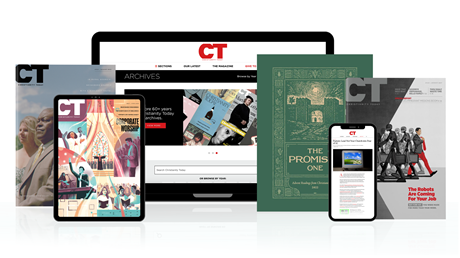 Annual & Monthly subscriptions available.
Print & Digital Issues of CT magazine
Complete access to every article on ChristianityToday.com
Unlimited access to 65+ years of CT's online archives
Member-only special issues
Subscribe
Post-Election Fight over the 'Evangelical' Brand
Post-Election Fight over the 'Evangelical' Brand