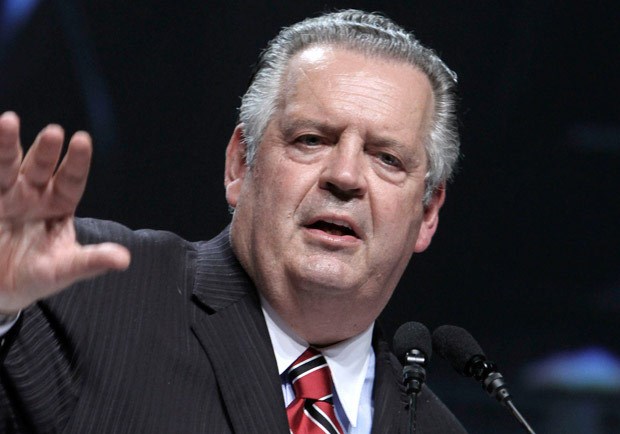 Image: Kent Harville / Baptist Press
As Election Day closes in, Richard Land and other evangelical leaders are breaking their vows of reticence—and endorsing Mitt Romney for President.
Land, president of the Southern Baptist Ethics & Religious Liberty Commission, has long been active in politics, but he previously had drawn the line at endorsing candidates. As recently as last year, Land said that while he sometimes would defend a candidate's record or offer his assessment of the political landscape, he would stop short of endorsement.
"Neither defense nor assessment should be confused with endorsement," Land said. "As a matter of policy, I have not endorsed, do not endorse, and will not endorse candidates."
This week, however, he crossed his own line in the sand by endorsing Romney.
"I endorse Gov. Mitt Romney for President of the United States," Land said. "In doing so, I am personally breaking a 24-year tradition of not exercising my right as a private citizen to endorse a candidate. … Yes, this election is that important."
Land said this year's election may be the most important since 1860, "when in the providence of God Abraham Lincoln was elected President, preserved the Union, and expunged the evil of slavery from our land."
(Of course, Southern Baptists in 1860 opposed Lincoln, the Union, and abolition.)
Meanwhile, Manhattan Declaration executive director Eric Teetsel said his vote intention has never been in question—he has known that he would vote Republican since Barack Obama won in 2008.
Teetsel also endorsed Romney in a blog post in October. Like Land, Teetsel said his endorsement was personal; it did not represent an official endorsement.
But Teetsel and Land each also backed Billy Graham's recent endorsement of Romney. The Billy Graham Evangelistic Association (bgea) ran an advertisement campaign, paid for by supporters of the bgea, featuring Graham holding a Bible and a statement by Graham saying Christians should vote for candidates who support "the nation of Israel" and "the biblical definition of marriage between a man and woman, protect the sanctity of life, and defend our religious freedoms."
"Sometimes the Truth has political ramifications, and a Christian social ethic prioritizes some issues over others," Teetsel said. "As Election Day draws near, Graham has provided a reminder of what is at stake and how Christians should act."
Some pastors also aim to provide reminders to their congregations, as over 1,500 pastors and their churches endorsed candidates from the pulpit on this year's Pulpit Freedom Sunday,an annual event organized by the Alliance Defending Freedom (formerly the Alliance Defense Fund).Each year, ADF gives churches instructions on how to break the law; ADF then reports those who broke the law to the Internal Revenue Service. Ironically, ADF hopes that the IRS will prosecute the pastors so the courts will overturn the law prohibiting religious endorsements, a law the IRS has not enforced since 2009.
Rev. Glenn Denton, who pastors the 2,500-member Hillcrest Baptist Church in Lebanon, Tennessee, says he won't stop telling his church members to vote for Romney, according to The Tennessean. "I would stand where I stood if I knew tomorrow that they were going to jerk our tax exemption," he said.
While personal endorsements of candidates are legal, the federal tax code forbids religious leaders to speak for their churches when they endorse candidates.Yet, the annual event has provoked no response from the IRS, even as some critics, such as Americans United for Separation of Church and State, noted that pulpit endorsements could increase voter turnout.
Ed Stetzer, president of LifeWay Research, says he does not believe endorsements from pastors will ever become commonplace, at least at the pulpit. A recentLifeway Research survey of Protestant clergy found that 90 percent believe pastors should not endorse candidates from the pulpit.
Moreover, a July survey by the Pew Forum on Religion & Public Life found that two-thirds of Americans believe church leaders should not endorse candidates. Of those surveyed, 56 percent of evangelicals said pastors should stay out of the endorsement business. Three-quarters of Mainline Protestants and Catholics oppose clergy endorsements.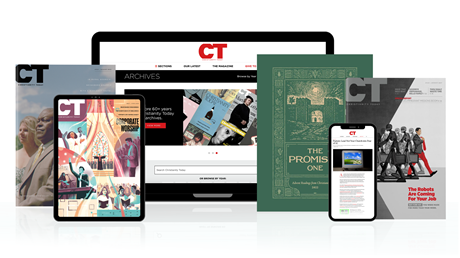 Annual & Monthly subscriptions available.
Print & Digital Issues of CT magazine
Complete access to every article on ChristianityToday.com
Unlimited access to 65+ years of CT's online archives
Member-only special issues
Subscribe
The Year Of The Personal Endorsement
The Year Of The Personal Endorsement