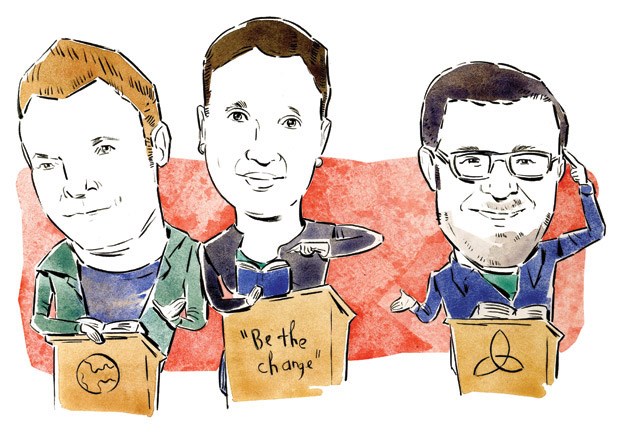 Image: Amanda Duffy
Live Missionally
Dan Kimball is on staff at Vintage Faith Church, professor at George Fox University, and author of several books, including Adventures in Churchland: Finding Jesus in the Mess of Organized Religion.
Theological seminaries are a vital resource to the global church. They will always be necessary. But these schools face a major challenge. For their future, there is a great need for the majority of faculty and decision-makers to accept more fully their crucial role as missionaries and trainers of missionaries.
Whether professors teach Greek, theology, or another topic, the question at hand for them is: How does teaching this class do more than teach students how best to study the Bible and preach about it?
If seminary professors could teach preaching and other skills more passionately, seminary students would more completely develop a passion for evangelism. The global church would also stand to benefit greatly. This kind of seminary graduate as a career pastor might help every faithful Christian have a heart that is broken for a neighbor or friend who doesn't know Jesus yet.
I am not at all suggesting that we lower the academic level of teaching or ignore scholarship. Keep that at a high level. But all seminary instruction is best viewed in light of and evaluated by how it fuels the hearts and minds of students to serve as missionaries in their world.
If seminary leaders place this mission at the forefront, it could become a guiding influence in their evaluation of everything taught and every decision made. The challenge for seminaries is to shift their identities from academic to missionary. This shift would over time cause seminaries to become missionary-training centers fully intertwined with the lives of local mission-minded churches.
I believe this will happen naturally when faculty are themselves living missional lives and are not isolated in an academic bubble. When seminary professors become more personally involved in the mission of evangelistic churches, there are many good outcomes for the church and its mission.
More seminaries have made enormous strides forward in changing their priorities. More seminaries and professors are passionate about people who do not know Jesus. The next step is to make these professors and seminaries with a missional emphasis the norm rather than the exception in pastoral training.
If seminary leaders are not desperate to transform their schools into missionary-training centers for students who are themselves making new disciples, I wonder whether seminaries as we know them now will survive, because not enough Christians will want to be part of them. There is the reality of academic pressure and its legitimate concerns with, for example, tenure, scholarly inquiry, and peer review. But I don't think anyone would wish these academic aspects of seminary to overwhelm deep concern for non-Christians and involvement in the lives of non-Christians.
The evangelical seminary is surviving despite being buffeted by huge social change. Of course, it is worth repeating that change also creates opportunities. With a more missional ethos and culture, seminaries and their professors in greater numbers can show just how thrilling and contagious missional work can be.
Amp Up Innovation
Cheryl Sanders is professor of Christian ethics at Howard University and senior pastor of Third Street Church of God in Washington, D.C.
Evangelical seminaries can maximize the impact of theological education on the future of evangelical congregations by making education more practical, diverse, and accessible. There is a great need for innovation in education as a whole and, fortunately, more theological schools are moving in that direction with new programs. Ideally, an evangelical seminary graduate will have learned how to engage in the practice of ministry illumined by a careful study of Christian thought, practices, and biblical interpretation. A seminary is an institution of higher theological learning, a place where students enroll to become equipped to work professionally in ministry.
But much of what seminaries teach is not always comprehensible to the average churchgoer. Some students of mine have become so excited about something they learned in the classroom that they immediately share it in a sermon or Bible study at their church, then experience great disappointment that the people didn't "get it."
The trick, of course, is for professors to challenge their students to think about what these truths mean in specific and changing ministry contexts.
Diversity is another needy area at seminaries, and new learning technology can help. Few of today's seminaries (or churches for that matter) exemplify the ethnically diverse leadership of the church in Antioch, who commissioned Saul and Barnabas to take the good news of Jesus Christ to the Gentiles (Acts 13).
In keeping with the desirability of attracting a more diverse group of students, evangelical seminaries need to increase the accessibility of their educational programs. In the Church of God in Anderson, Indiana, our theological schools have made great inroads in developing online certificate and degree programs.
New hybrid degree programs are another part of the answer. At Howard University School of Divinity, we recently initiated a dual degree program that allows students with an interest in learning how to be administrators of faith-based institutions to earn both a Master of Divinity and a Master of Business Administration in four years. We are adding to our curriculum a growing number of hybrid courses that combine online and classroom approaches to learning and recently launched a project to study and promote promising practices in African American congregations.
These schools are not alone in innovation: Nearly 25 percent of schools connected with the Association of Theological Schools are revising their curricula this fall. Evangelical seminaries can seize the moment by developing accessible, affordable options. By emphasizing diversity and making curricula more flexible and available to a broader range of students, seminaries will be well situated to deal with the diverse churches of America's future.
Think Like St. Patrick
Winfield Bevins is founding pastor of Church of the Outer Banks and author of Creed: Connect to the Basic Essentials of Historic Christian Faith.
I believe in seminary education. I have two seminary degrees and both have helped me understand the original languages of the Bible, church history, and systematic theology. Who doesn't love to use words like eschatology, hermeneutics, and pneumatology?
These words represent important things. But what good is it if you know everything about theology and the Bible yet don't know about the one thing the resurrected Jesus called us to do: make disciples? I have seen a lot of people come out of seminary without learning how to disciple another person, much less how to start a church. And when nearly 80 percent of seminary graduates leave the ministry within five years of graduation, something surely needs to change in seminary education.
Seminaries could learn a few lessons from the past by looking to the ancient Celtic monastic communities that trained missionaries to reach the radically unchurched throughout the British Isles and beyond. Seminaries need more professors like Saint Patrick, the Irish bishop who worked for the conversion of thousands, ordained hundreds of clergy, and planted nearly 700 churches and monasteries throughout Ireland.
The missionary legacy of Saint Patrick continued long after his death. In the sixth and seventh centuries, monastic training centers like Iona and Lindisfarne trained monks to be scholars and missionaries. These monastic communities were not solely places for cloistered monks but discipleship training hubs that sent out hundreds of missionaries who helped convert the people of the British Isles.
A future model for seminaries would include a balanced faculty, comprising theologians, biblical scholars, and resident church planters who are actively partnering with key churches and ministry networks. Students would take courses in theology and biblical languages from scholars as well as courses in church planting, in which they would be required to help plant a church.
Currently, most seminary students are required to do an internship at an existing church. In this other model, students would be required to do their ministry internship at a new church plant, choosing from a variety of church plants in different cities around the nation.
Imagine what it would look like if seminary students with institutional support were required to go out together and plant churches in the most unreached parts of our nation. What if they were coached, mentored, and given a vision to make disciples, reach lost people, and plant churches? Maybe then our seminaries would produce more church planters to reach the radically unchurched of our nation for Christ.
Have something to add about this? See something we missed? Share your feedback here.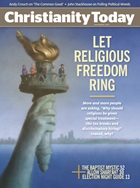 This article is from the November 2012 issue.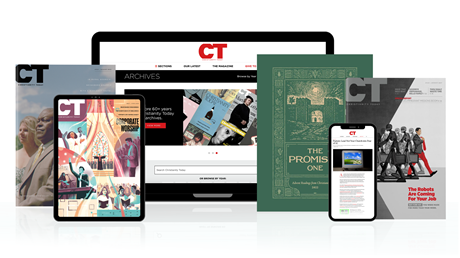 Annual & Monthly subscriptions available.
Print & Digital Issues of CT magazine
Complete access to every article on ChristianityToday.com
Unlimited access to 65+ years of CT's online archives
Member-only special issues
Subscribe
What Is the Biggest Change Evangelical Seminaries Need to Make Right Now?
What Is the Biggest Change Evangelical Seminaries ...