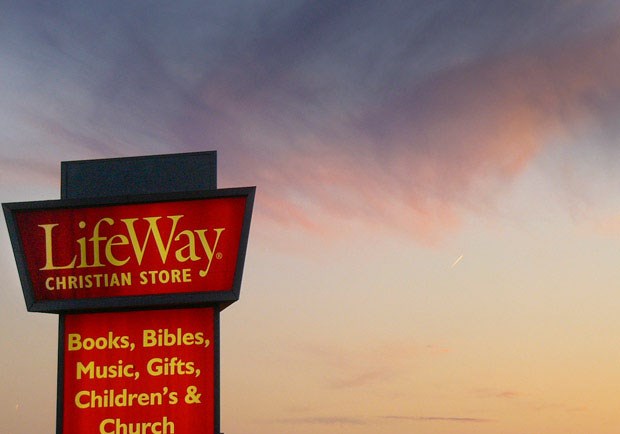 Image: Tyler Merbler / Flickr
News item: LifeWay Christian Stores has opted not to carry Rachel Held Evans's new book, A Year of Biblical Womanhood. While she has publicly stated that she has not been told the reason the retail chain won't stock the book, she has also said in several recent interviews that it is because she used the word vagina. A few recent examples:
"I don't know if they were more offended by my vagina or my brain," she says with a laugh. "The only thing I know is that my editor said, if you leave this word in, there's a good chance LifeWay won't carry it." — Slate
"'LifeWay hadn't even seen the manuscript yet," she says. "This is just sort of standard procedure.'" — Religion Dispatches
"Rachel Held Evans noted in our interview with her that the word penis is used more than once in Lifeway-carried books, so why is it that vagina is particularly scandalous?" — Christian Piatt
"Evans had allowed other mild profanities (damn,kick-ass) to be stripped from her manuscript, but she drew the line at vagina. Her publisher, Thomas Nelson, allowed her to keep it in, but their fears proved correct. … She'll lose a handful of readers who would have picked up her book at LifeWay thanks to its excellent title and cover." – The Daily Beast
Could it really be true that LifeWay has banned the word vagina?
Judge for yourself. Here are a few of the chain's selections, with the number of times they use the word.
A Celebration of Sex: A Guide to Enjoying God's Gift of Sexual Intimacy by Douglas E. Rosenau
86 (plus images)
The Gift of Sex: A Guide to Sexual Fulfillment by Clifford & Joyce Penner
73 (plus images)
The Act of Marriage: The Beauty of Sexual Love by Tim and Beverley LaHaye
62
How to Talk Confidently with Your Child about Sex by Lenore Buth
42
The Good Girl's Guide to Great Sex (And You Thought Bad Girls Have All the Fun) by Sheila Wray Gregoire
19
The Body Book by Nancy Rue
6 (at least in the 2000 edition; LifeWay's is the 2012 edition and was not available for review)
Straight Talk with Your Kids About Sex by Josh and Dottie McDowell
6
Real Marriage: The Truth About Sex, Friendship, and Life Together by Mark and Grace Driscoll
5
Every Young Woman's Battle: Guarding Your Mind, Heart, and Body in a Sex-Saturated World by Shannon Ethridge and Stephen Arterburn
4
Crazy Good Sex: Putting to Bed the Myths Men Have about Sex by Les Parrott
4
The Language of Sex: Experiencing the Beauty of Sexual Intimacy in Marriage by Gary Smalley and Ted Cunningham
3
Sex Begins in the Kitchen: Creating Intimacy to Make Your Marriage Sizzle by Kevin Leman
3
Nobody Told Me: What You Need to Know about the Physical and Emotional Consequences of Sex Outside of Marriage by Pam Stenzel and Melissa Nesdahl
3
The Healthy Marriage Handbook by Louise Ferrebee
3
Undefiled: Redemption from Sexual Sin, Restoration for Broken Relationships by Harry Schaumburg
2
The 5 Sex Needs of Men and Women by Gary and Barbara Rosberg
2
And the Bride Wore White by Danna Gresh
1
Reclaiming Intimacy: Overcoming the Consequences of Premarital Relationships by Heather Jamison
1
Capture His Heart: Becoming the Godly Wife Your Husband Desires by Lysa TerKerust
1
The Bare Facts: 39 Answers to Questions Your Parents Hope You Never Ask about Sex by Josh McDowell with Erin Davis
1
God on Sex: The Creator's Ideas about Love, Intimacy, and MarriagebyDaniel Akin
1
List compiled via Amazon's "Search Inside" and LifeWay's online catalog. (And yes, my Amazon recommendations are now pretty messed up.)
Editor's note: The deck of this article has been updated for clarity.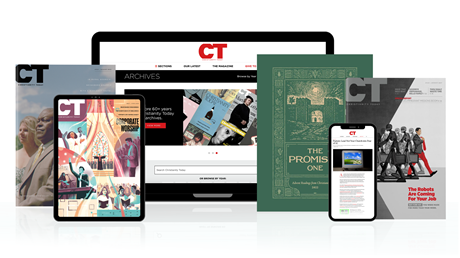 Annual & Monthly subscriptions available.
Print & Digital Issues of CT magazine
Complete access to every article on ChristianityToday.com
Unlimited access to 65+ years of CT's online archives
Member-only special issues
Subscribe
Has LifeWay Really Banned the Word 'Vagina'?
Has LifeWay Really Banned the Word 'Vagina'?