I woke up before sunrise this past Mother's Day. The baby and I ate breakfast together while my husband tried to sleep off his latest chemotherapy treatment. There were no perfectly wrapped gifts, nor were there any fun plans to celebrate my first year as a mom. The only person who ate breakfast in bed was my husband, if Gatorade counts as breakfast. I was fine with this—at least until logging onto Facebook.
My newsfeed spilled forth updates and photos from excited mom friends. "Thankful for breakfast in bed!" they said. "I'm so blessed! Hubby got me an adorable necklace for Mother's Day!" Suddenly I felt sorry for myself. I'm certain there were many women—those who have lost mothers, those who have lost children—who felt the sting even more strongly.
I am, of course, the first to blame for these feelings of inadequacy. I am a sinner, so I struggle with comparing my life to others'. The obvious cure for my tendency to compare is to turn off Facebook and turn to Jesus.
But while I acknowledge it is my responsibility to check my attitude, every Christian needs to consider that what they share and how they share can affect people in their online communities.
One way Christians might re-think our posting habits is by evaluating our words. It has become socially acceptable to use online spaces to present the good, happy and tidy sides of our life. Sometimes we are upfront with our boasting, and other times we mask self-congratulatory sharing with a "humble brag."
Coined by Harris Wittels, author of Humblebrag: The Art of False Modesty, the "humble brag" is when someone brags about herself but avoids the social stigma against bragging by couching the announcement in false humility. Though making an appearance in face-to-face conversations, the humble brag is most commonly seen in online spaces such as Facebook, Twitter, Instagram, and blogs, all of which breed announcements about the self.
We American Christians have our own version of the humble brag. Instead of prefacing our brag with phony humility, we sometimes soften it with expressions of blessing and gratitude. We want, like everyone else, to show that our life is good, happy, and exciting, but we also don't want to seem self-important. So we append our posts with praise to God. This is not to say that all online praise is unauthentic—some is, absolutely. But I suspect that some of our expressions of praise are also motivated by a desire to display our life in only a positive light.
Guilty as charged. On a recent vacation, I uploaded a sunset photo with the caption, "Grateful for God's creation." I certainly was grateful, and our Creator deserves such praise. But one primary reason for posting the photo was to show everyone in my Instagram feed that I was having a great time in Hawaii. A lot of Christians in my online communities use this kind of language when sharing exciting moments in their lives, whether it's announcing a new baby, a new car, an engagement, or an exotic vacation.
The question I ask of myself and other Christian social media users is a question of motive: Am I sharing this news/photo/announcement because I am truly grateful, or because I feel more accepted, loved, and important when I talk about it?
"So it comes to motive … In our humility, the Christian motive compels us to be hidden—in Christ. When we attempt to communicate like the world, be cool like the world, use the same devices to become popular, are we being extraordinary? Or are we merely rising to the world's standard, which goes no farther than self-glorification?" (Veneer: Living Deeply in a Surface Society, page 47)
As Christians we have a responsibility to each other to understand how our actions—including our online sharing—shape those around us:
Our responsibilities as Christian online content creators:
—Thou will question his/her own motives before publishing content. Ask yourself if the content you're posting is God-glorifying or self-glorifying.
—Thou will praise God privately before praising publicly. If you witness a beautiful sunset, sit in the moment before turning to your phone. Sometimes you might realize there's no one better to share it with than the Creator himself.
—Thou will post the good and the bad, within reason. There are natural boundaries for what to share on Facebook, and trying to articulate pain, grief, sadness, or simply boredom to an online audience is trickier than uploading photos from a trip to Barbados. Give thought to how your pictures and words might contribute to healthy community building.
Our responsibility as Christian consumers of online content:
—Thou will know when to not log in. When I'm going through a particularly hard time, I usually find it better to connect in person with those people who know my heart, rather than hundreds of acquaintances who don't. Sometimes it's best to not login to online networks in the first place.
—Thou will know when to hide users. Most social networks allow users to hide people from their news stream. If a particular person continually posts items that incite anger or jealousy, perhaps it would be best to not view the content in the first place. (The other person won't know you've hidden them.)
—Thou will check thy attitude. Ask God to help reveal your own heart issues. "Are you envious because I am generous?" (Matt. 20:15).
What are some ways you think Christians can better support one another in online spaces?
Lesley Sebek Miller, a Westmont College graduate, lives in Sacramento, California. She is a member of the Redbud Writers Guild, and her work has appeared in Relevant Magazine. She is a former social media director and has a particular fondness for discussing the intricacies of social etiquette in online communities. She blogs at http://barefooton45th.com.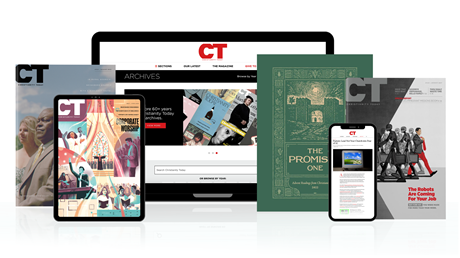 Subscribe to Christianity Today and get access to this article plus 65+ years of archives.
Home delivery of CT magazine
Complete access to articles on ChristianityToday.com
Over 120 years of magazine archives plus full access to all of CT's online archives
Subscribe Now
Sooo Grateful for My Awesome Hubbie and Life!
Sooo Grateful for My Awesome Hubbie and Life!