No home school is an island,
Entire of itself.
Each kitchen table classroom is connected to neighborhood, big "C" Church and culture,
A part of the main.

With apologies to John Donne, this is a story that the homeschooling community hasn't always been good at telling itself.
A generation ago, the first wave of homeschooling parents were doing the work of pioneers: fighting court battles, developing educational philosophy, creating and adapting curricula, and answering endless questions about whether their kids would be socialized properly.
These pioneers continue to shape popular perceptions of the movement: quirky, brainy children who get master's degrees at 16; super-sized, ultra-conservative broods; or crunchy attachment-parenting families. There are flat-out negative stereotypes as well, like that of the barely literate truants parked in front of a flickering TV all day, eating bags of chips and playing video games.
Hard-and-fast numbers of homeschoolers are difficult to come by, since reporting rules vary by state. But reasonable estimates place the numbers between one and two million children - or at least 4 percent of the K-12 U.S. population - learning at home this year. The promise of homeschooling (closer families, less peer-dependent and more spiritually and emotionally solid children, a better, tutorial form of education than a child would receive at a public or private school) has been fulfilled in enough children over time that a second generation of "settlers" has moved into the space carved out by those pioneers.
Embedded deep within the DNA of the notion of homeschooling is rugged individualism. It takes a combination of conviction and chutzpah to make a countercultural choice. Even if 4 percent of the children in this country are being homeschooled, 96 percent are not. As a result of this DNA, there is no single "homeschool movement," but a collection of related, not-always-harmonious streams within the larger population. Some associations form out of a specific educational or spiritual philosophy; others are created by geographic proximity. Though a few hardy souls go it alone, most families connect with other homeschoolers for at least a few field trips. On the other end of the spectrum, some families co-op with others for the bulk of their children's academics.
My husband and I homeschooled our three children from 1992 to 2004, bridging the pioneer and settler eras. I was a local support group leader and writing tutor during and after our active homeschooling years. Though I replied regularly to the "What about socialization?" question, I can't remember ever hearing the same concern raised about the parents of homeschoolers.
It's a concern that should be raised. The pressure to conform is not limited to children. The responsibility of parenting coupled with the ongoing learning curve required of homeschool moms and dads leaves many adults vulnerable to socialization issues of their own. Bold pronouncements by various homeschool authors and speakers about how and why families should homeschool, coupled with alarming statistics about the state of public and/or private education and the sometimes-rigid or political culture of some local support groups, umbrella schools or church-based gatherings can play on the insecurity every dedicated parent feels at least some of the time. This peer pressure can play on the unvoiced fears and unresolved issues that many parents harbor from their own adolescence. With kids in tow, the stakes are much higher. An unhealthy, inwardly focused homeschool community can apply subtle social pressure to member families to live and learn in ways in which they are not wired to do so by God, or else risk getting voted off Homeschool Island, so to speak.
Helen Lee described her family's mission-driven decision to homeschool. Alliances of families with the same motivation Lee describes, serving and learning together, are kingdom gifts to their neighborhoods, churches, and broader culture. Since Christians continue to comprise the greatest proportion of American homeschooling families, homeschool groups and gatherings can be a unique catalyst for spiritual and academic growth for children and adults alike. Families from a variety of local churches connect, learn, serve, and pray together alongside others whom they would never rub shoulders with otherwise. The only one to whom any of us is called to conform is Christ. An external kingdom focus in a group is an effective antidote to combat the inherent tendency to conform found in most every group.
Some Christian homeschooling advocates cite Deuteronomy 6:4-9 as a mandate to homeschool, emphasizing verse 7: "Impress [God's commandments] on your children. Talk about them when you sit at home and when you walk along the road, when you lie down and when you get up." Taken in isolation and applied to the homeschool context, these words may indeed sound like a mandate to live a separated "island life."
They're not. In context, this gracious series of commands was given by God to a whole community ("Hear, O Israel"), not to individual households. When we place boundary markers around "my own homeschool community" or "my own local church," we are creating a Pharisaical "fence-within-a-fence" that hamstrings us from finding the joy and shalom of the command. Parents were never meant to shoulder the entire responsibility of this mandate alone, nor are they supposed to allow a peer group to do their thinking and obeying for them.
As the homeschool movement continues to grow into its second generation, may it also continue to mature spiritually. It can do this by staying vigilant to the ways in which some homeschool parents pressure one another to perform and conform, and by maintaining an external focus that helps them builds bridges from their Homeschool Islands back to a mainland in need of their ministry.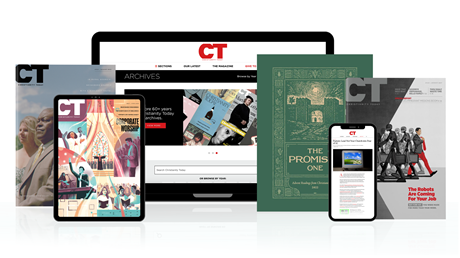 Annual & Monthly subscriptions available.
Print & Digital Issues of CT magazine
Complete access to every article on ChristianityToday.com
Unlimited access to 65+ years of CT's online archives
Member-only special issues
Subscribe
A New Chapter in the Homeschooling Movement
A New Chapter in the Homeschooling Movement