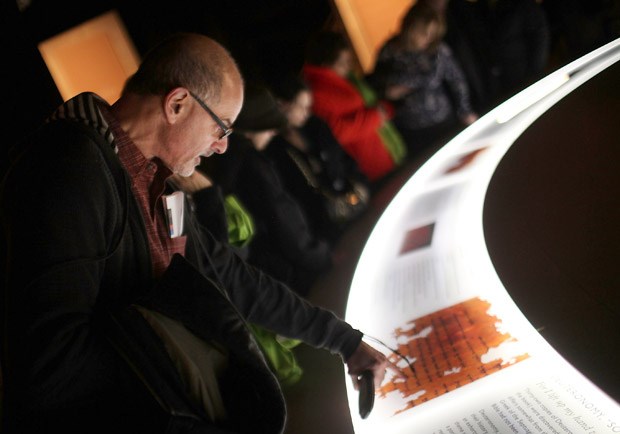 Image: 2011 Getty Images
When I visited the Dead Sea Scrolls Exhibit in Philadelphia in June, I started fidgeting almost immediately. The exhibit (at the Franklin Institute, running through October 14) begins by walking visitors through a display of archeological treasures (some 600, according to the publicity) from Israel's history, dating from 1200 B.C. to A.D. 68. I had come to look at the Scrolls, and here I was wading knee deep through the ancient archeology.
There is a method in the exhibit's madness, of course. For one, such history puts the Scrolls in the larger historical context. I'm guessing that the curators also recognized that having non-Dead Sea Scroll treasures would attract visitors who may not have much interest in the Scrolls alone.
All well and good, but I'd come for the Scrolls—where the heck were they?
From Cave to Museum
Scholars asked a similar question when they were first discovered in 1947—where had they been all this time?
Well, they sat in caves dark and numinous near the Dead Sea. One day a Bedouin shepherd threw a stone into a cave, and he and his cousin heard the sound of pottery breaking. But descending darkness prevented exploring the cave immediately. Some days later, the cousin, Muhammed edh-Dhib, returned and discovered seven scrolls in pottery jars, which later were identified as the Isaiah Scroll, Habakkuk Commentary, and the Community Rule. He took them back to the camp to show to his family, hanging the scrolls on a tent pole until they figured out what to do with them. Eventually, he took the scrolls to a dealer in Bethlehem, who thought them worthless, but he finally found a buyer for three of the scrolls (for which he received the equivalent of about $30 U.S.). Within ...
1
SoulWork
In "SoulWork," Mark Galli brings news, Christian theology, and spiritual direction together to explore what it means to be formed spiritually in the image of Jesus Christ.
Mark Galli is former editor in chief of Christianity Today and author, most recently, of Karl Barth: An Introductory Biography for Evangelicals.
Previous SoulWork Columns: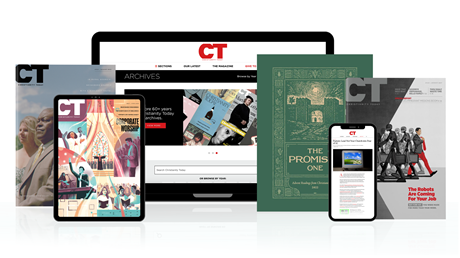 Subscribe to Christianity Today and get access to this article plus 65+ years of archives.
Home delivery of CT magazine
Complete access to articles on ChristianityToday.com
Over 120 years of magazine archives plus full access to all of CT's online archives
Subscribe Now
Closer than Ever to the Breath of God
Closer than Ever to the Breath of God