true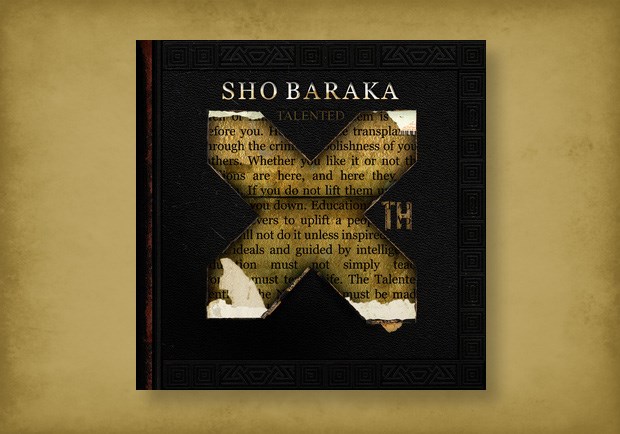 For too long, Christian hip hop artists have avoided a number of difficult social issues in their music, but in his latest, Billboard-topping album, Christian rapper Sho Baraka asks hard questions about racism, sexism, and class stratification in America. His lyrics bring up another hard question: Is it OK for Christian artists to use the N-word?
Some listeners have been quick to dispute or at least question the language, saying Christian hip hop artists aren't supposed to use a word mainstream rappers have bleeped out on the radio. But this album by Sho Baraka, Talented Xth, shouldn't lose its Christian credibility because people are uncomfortable with the N-word. Instead, it should gain prestige for elevating a Christian artist to the level of some of the best conscious hip hop in music today. It's real talk, in real rap, by a real artist.
Talented Xth stands up to the work of big names in hip hop like Nas, Common, Lupe Fiasco, Kendrick Lamar, Talib Kweli, Tupac, and Mos Def. Sho Baraka represents a voice from the Christian community that calls the church to be prophetic, and his perspective can't be dismissed because he uses the N-word. While rapping the N-word in the refrain of one song gets Sho Baraka quoted in blog posts and featured on CNN, his message exists in a context that understands and uses this language: the African American community and hip hop community in general.
If you isolate the lyrics with the N-word and judge Sho Baraka's standing as a Christian artist based on that, you're bound to misunderstand his message. Each track on Talented Xth raises an issue that the church needs to address. Sho Baraka relies on the rich intellectual and social history of African Americans. He reintroduces the debate between W.E.B. DuBois and Booker T. Washington, asking how African American can succeed in a race-based and class-based society.
The album's title refers to the "talented tenth," a controversial concept introduced by W.E.B. DuBois back in 1903, representing the idea that the community's best and brightest would walk beside the oppressed as agents of liberation. Resurrecting this concept, Sho Baraka calls his fans to ask how today's Christians might serve as such agents. When he uses the N-word, he evokes issues of race and class into this conversation on oppression. "Nigga speaks to a collective identity shaped by class consciousness, the character of inner-city space, police repression, poverty, and the constant threat of intraracial violence," explains Robin D. G. Kelley in his book Race Rebels: Culture, Politics, and the Black Working Class. The inner-city working class experience gives the N-word context and meaning. The term speaks back to the oppressor in a liberative way. Sho Baraka's music highlights societal stratification by race and class, the very thing the N-word represents, so it makes sense for him to use it.
Christians generally avoid saying or listening to "bad words," but when the N-word is used appropriately and in the right context, it isn't a bad word. Sho Baraka uses the N-word in the context of a conversation on race and class in America. He uses it the way African Americans really use it. (Let's stop pretending that we don't say this word on a regular basis.) He uses it in a way that's constructive and a call to action.
The N-word distinguishes "urban black working-class males from the black bourgeoisie and African Americans in positions of institutional authority," Kelley writes, so when Sho Baraka uses it, he points out the divide in our own community between rich and poor. As he mentions the N-word in a track called "Jim Crow," its hook lamenting being "stuck here on nigga island," the language helps make his argument about the perpetuation of racism today.
Sho is being prophetic in his work, and if you really listen to him—instead of simply picking out the controversial words—you can't miss it. The opening verse on the first track, "Bethesda," lets us know what Sho's intent and agenda:
I wanna sell records but yet I feel eager To write political tunes that give a certain finger To talk to God they told me to climb a mountain I'm thirsty for His revelation, where's the colored fountain As grace rains on the concrete garden I guess it's common sense now that that's water for chocolate Mommas tried to keep their babies off the street Police got rap sheets so ya kids gettin' beat, beat Hit after hit video in the crowd and still not enough evidence I'm on my Harriet Tubman maybe my Sojourner More like Martin Luther the King than Nat Turner I roll with a team of newly redeemed sinners That know we have to lose our life to be winners (live)
Sho is not making "more songs for youth groups," as he sings in the controversial track "Jim Crow," but he and his music have grown up and crossed over into the conscious realm, and with that—at times—comes grown-up and controversial language. He speaks to the world and calls us to rise up and make a difference as we work to challenge unjust systems. He's far from the only rapper to use the N-word to address issues of race, and not even the only rapper of faith to do so.
The N-word isn't only appropriate in Sho Baraka's work, it's also necessary. Sho Baraka uses this language to raise issues of race and class in a way that brings a historic discussion on liberation into today's context. To not use the language of the people, the language of the masses, in this important conversation would be inauthentic. Yep, Sho said it.
Ralph Watkins is the associate professor of evangelism and church growth at Columbia Theological Seminary in Decatur, Georgia. He is the author of The Gospel Remix: Reaching the Hip Hop Generation (2007) and Hip-Hop Redemption: Finding God in the Rhythm and the Rhyme (2011). He also the host of the bi-weekly television show Religion Roundtable on Atlanta Interfaith Broadcasters Network. He is an active blogger and his blog can be found at www.itsthechurch.org.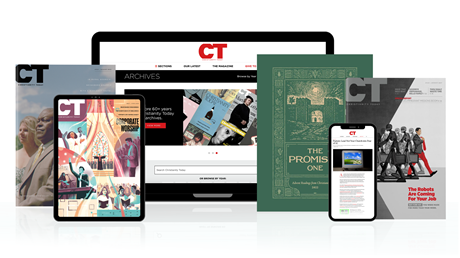 Annual & Monthly subscriptions available.
Print & Digital Issues of CT magazine
Complete access to every article on ChristianityToday.com
Unlimited access to 65+ years of CT's online archives
Member-only special issues
Subscribe
A Defense of the N-Word in Christian Hip Hop
A Defense of the N-Word in Christian Hip Hop