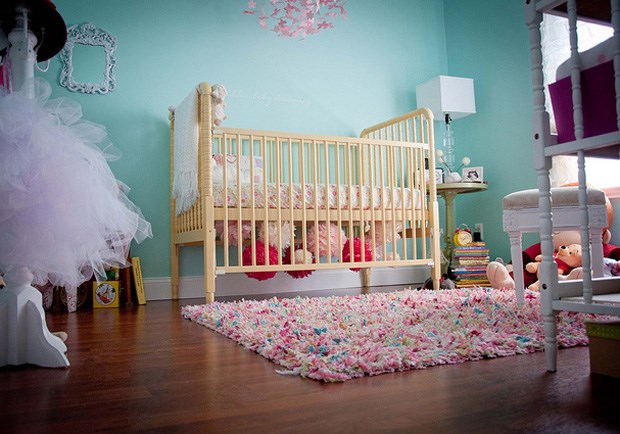 Image: Antruz Photo / Flickr
I knew I had passed the ambiguous "Is she chubby or is she pregnant?" phase when people started posing direct questions about the baby like "When are you due?" or "How far along are you?" Later in the conversation, they'd ask, "Do you have the nursery set up?" or "What colors are you doing your nursery?"
The first few times I was caught off guard. We didn't plan on having a nursery. Over the next few months, I had to develop a standard two-line response, a justification for a decision I didn't expect to be so counter-cultural.
I am one of the first of my friends to have kids, so I didn't realize what a Big Deal nurseries were. Turns out, they are a Big Deal. Pregnancy magazines offer tips for designing the perfect nursery, not to mention the "inspiring" design ideas on the web and Pinterest.
Our decision to forgo a nursery started out as a practical, maybe even slightly selfish one. We live in a two-bedroom condo, with a bedroom and an office/craft room/guest room. Not ready to give up the multipurpose second bedroom, we set up a changing table and Pack 'N Play in our room and felt ready to go.
The more I thought about it, I realized that baby nurseries—like so many other seemingly insignificant aspects of life—symbolize certain cultural values we express and pass along to our children. Then I read Our Babies, Ourselves, by Meredith Small, an anthropologist who studies ethnopediatrics, child-rearing across cultures.
Before my baby was out of the womb I already felt tired of debates over the Right Way to parent. As she looks at cultures around the world, Small asserts that there is no Right Way. Instead, "Every act by parents, every goal that molds that act, has a foundation in what is appropriate for that particular culture. In this sense, no parenting style is 'right' and no style is 'wrong.' It is appropriate or inappropriate only according to the culture."
In the United States, we value individualism, so we place babies in their own cribs, in their own rooms. But in Italian culture, children sleeping on their own is considered "unkind," and Mayan parents were shocked when told of the American practice of putting babies to bed in their own room, saying it was "tantamount to child neglect." How we raise our children has practical implications, and I realized how important it is for my husband and me to be intentional about our decisions, whether they align with the prevailing wisdom from our nursery-loving, individualistic culture or not.
I'm not anti-nursery. I see adorable nurseries, and my heart melts a little bit. I don't think it is wrong for parents with the space or the means to create a special bedroom for their new little one. I think that individualism and independence are important American values that have strengthened our country – and I understand that many parents want to start encouraging these from a young age.
The values I hope, with God's grace, will guide our family spur from the broad commands to "love God and love others." These include opening our home and lives to friends and strangers (Rom. 12:13), learning to be content with whatever we have (Phil. 4:12), and being able to be flexible and adaptable, so that we can more easily put the preferences of others before our own (Phil. 2:3-4). My husband and I are constantly learning how to live these out in big ways and small.
It's not always easy. I pined over a fancy jogging stroller until my husband came home with $20 jogging stroller he bought on Craigslist. I was initially disappointed, but he encourages me to be content with what we have, reminding me "It works, it's fine. Some people don't even have strollers."
We decided to not have a nursery. We're hoping that it will allow us to maintain a space for hospitality as we welcome visitors into our guest room, reminds us we are blessed with the space we do have, and teaches us and our baby to be flexible…even if it means sleep might be disrupted by snoring or crying. Maybe this idealism won't last. Maybe in six months or a year it will be clear that we were crazy, but for now, this seems to be a good direction for our family.
Katie Galli Holden lives in the Chicago suburbs with her husband, baby girl, and geriatric rabbit. She is part-time director of the Glen Ellyn Children's Resource Center, a community non-profit working with at-risk youth and their families. Her writing has appeared in Christianity Today and Discipleship Journal. Her musings on living outside the box in suburbia can be found at http://suburbancompost.com.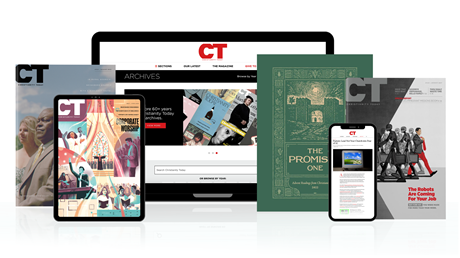 Annual & Monthly subscriptions available.
Print & Digital Issues of CT magazine
Complete access to every article on ChristianityToday.com
Unlimited access to 65+ years of CT's online archives
Member-only special issues
Subscribe
Saying No to the Cutesy Baby Nursery
Saying No to the Cutesy Baby Nursery