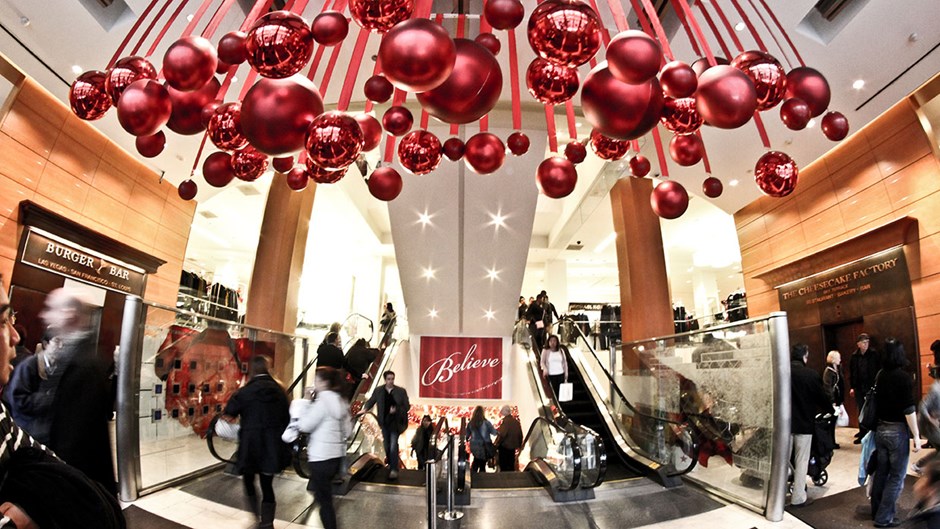 Image: Thomas Sørenes / Flickr
It doesn't take living in another country to recognize America's super-sized abundance, but after living in Scotland, Germany, and now Malawi (one of the poorest nations in the world)—I can't help but feel unsettled by our Christmas excess.
Shopping malls have always made me anxious: there are too many things to look at, too much to take in, and so very many things that nobody needs. During Christmas, it's only worse. Then, on Dec. 26, the trashcans overflow with colorful paper, with empty boxes piled high. I laughed when I saw a large box that had held a child's toy kitchen set: the toy refrigerator was roughly the same size as the real ones in Europe.
But despite my discomfort with our big spending and big waste, my disgust at pointless products and the relentless cultivation of greed, and my keen awareness of extreme poverty, I'm not totally on board with the idea that Christians ought to do away with gift-giving at Christmas, or be ashamed at having special things to eat and drink and beautiful things to decorate the house. We've had our kids pick gifts from the Heifer International gift catalog for years, but we've always given them gifts, too, and don't plan on stopping.
I have noticed a peculiar dynamic in North American culture: we seem to enjoy countering one extreme with another. We worship the dramatic transformation, not the small but significant step toward change. It's not enough for us to simply cut down on our excesses; we have to replace them with other excesses. One of my friends constantly wielded a giant sippy cup of Diet Coke and regularly ate fast food. He proclaimed his plans to change his diet and go vegan, possibly raw vegan, after watching a documentary on veganism. "That's great," I said, "but there is a such thing as a healthy middle." As expected, the restriction of raw veganism was too much, and he was soon back to Diet Cokes and Big Macs.
I wonder if some of the "no-gift" Christmas posts I've seen have something to do with this all-or-nothing dynamic. Sure, Christmas has become an excessive consumerist free-for-all wherein grown-ups go into debt and kids get more crap that they don't need. I'm not going to argue with that. As a follower of Jesus, I find that version of Christmas more than a little distasteful, especially held up against the reality that so many in our world are caught in a losing struggle for their daily bread. Still, I don't know if foregoing Christmas gifts altogether is the answer.
At the risk of sounding much older than I am, when I was a child, we got much fewer "bonus" gifts throughout the year. Trick-or-treat bags were smaller; goody bags at birthday parties were no big deal; and Valentine's Day was for exchanging cheap cards and maybe a few conversation hearts. We didn't expect gifts for every good report card or for winning sports playoffs. I'm pretty sure new moms weren't getting push presents either.
In those days, Christmas—while still extravagant by global standards—did not have to go overboard to be special, because we weren't being piled with gifts all the year round. Maybe one of the reasons Christmas seems to have gotten out of hand is because our daily lives are filled with so much purchasing and feasting that we have to really ratchet things up for special days to be any different from ordinary days.
In his witty and wise book The Supper of the Lamb, the late priest and amateur chef Robert Farrar Capon insisted that human beings are meant to feast heartily, anticipating the supper of the Lamb at the end of all things. He makes no apologies for loving large portions and extravagantly delicious food: We are made to feast. Rather than promoting gluttony, Capon advocates a regular practice of fasting and celebrates "ferial" (ordinary, simple) cooking. For how can the feast be truly a feast if we do nothing but feast all the time? If every day is a special day, no day is. But that doesn't mean we should stop feasting; stop giving gifts on Christmas. It just might mean that we learn to keep the fast as well as the feast.
So, keeping in mind the rhythm of feasting and fasting that characterized the religious observance of ancient Israel—as well as many branches of Christendom up to the present day—my modest proposal is that we keep the feast of the Nativity, with thoughtful, well-chosen gifts, with the best food and drink that we can come up with, and with mindfulness of those who, like our Savior, do not have a place to lay their head. But for the feast to be the feast, it means we have to consider what it might mean to fast: to simplify our ordinary days so that the special days can be precisely that. Gifts and all.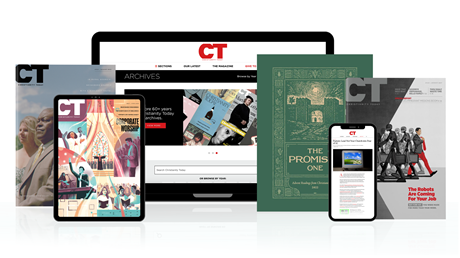 Subscribe to Christianity Today and get access to this article plus 65+ years of archives.
Home delivery of CT magazine
Complete access to articles on ChristianityToday.com
Over 120 years of magazine archives plus full access to all of CT's online archives
Subscribe Now
Keeping the Christmas In Christmas
Keeping the Christmas In Christmas