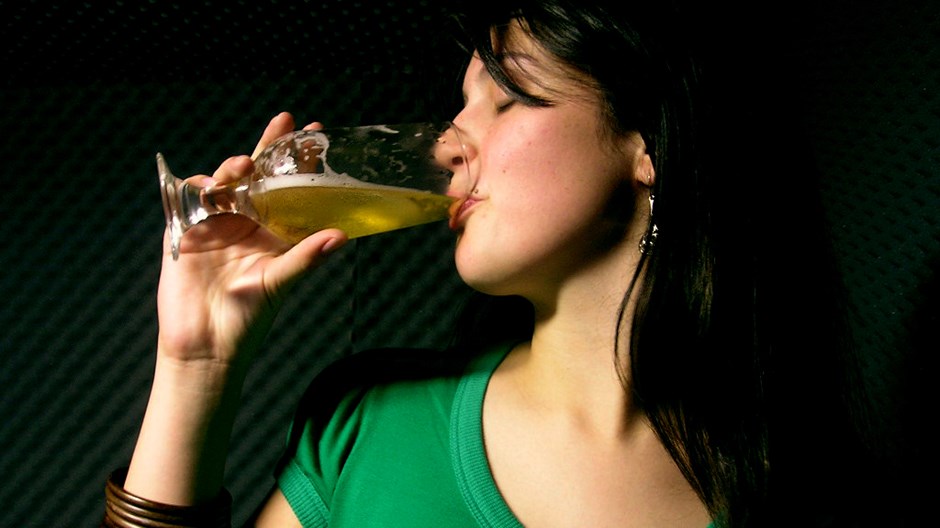 Image: tainara / Flickr
Today's women aren't afraid of kicking back with a glass of wine, or a craft cocktail, or a cold beer for that matter. Across every female demographic—especially single women and young mothers—drinking is on the rise.
I never imagined that I'd count myself among them. I went to a Baptist college and was raised with the worldview that drinking was to be avoided. It wasn't necessarily a sin—but it wasn't good. But somewhere in early adulthood, I had my first glass of wine, and in that moment, I realized that it wasn't the evil that my background had claimed it to be.
So here we are. I have a favorite bar in Chicago, where they make the perfect Manhattan. Instead of basketball games lighting up televisions in a corner, they play artsy, swingy music as you sit in candlelight and chat quietly with friends. The women's bathroom looks like an Anthropologie ad. Bars like this show how the drinking scene has involved, with more places and beverages geared toward both sexes.
I'm not alone. Not only are more women drinking alcohol, so are more evangelicals. As Christian college campuses loosen rules on drinking and churches incorporate drinking into their fellowship, we are far more open to alcohol than generations before.
At my age, my mother's church groups spent time chatting over coffee and baked goods; mine goes out for beers and burgers. Men's groups in my dad's generation probably bonded over basketball and prayer time; now guys can get together and talk theology over a Guinness.
Even as a church-going, Bible-reading employee at a Christian publication, I know of maybe one female friend who doesn't drink. Drinking is so common among women, and Christian women, that we aren't afraid to admit it. At all. Somewhere in this evolution, a culture of drinking regularly to cope with life—and joking about it—has sprung up, especially amongst women.
We quip about how working in an office makes us need to drink. Or about how motherhood forces us to the bottle. Facebook sites like Moms Who Need Wine, Moms Who Drink Boxed Wine Club, and OMG I so need a glass of wine or I'm gonna sell my kids have hundreds of thousands of Facebook likes. (And if I had kids, I'd probably be one of the likers. I'm a sucker for comedy.)
It's not wrong to joke. I know it's not. As a matter of fact, I think it's good—but we still need to be careful not to cross a line. We need to make sure that alcohol never becomes a casual habit, or drunkenness a casualty of a "girl's night" or even a night in. Amid our joking and antics, we rarely ask ourselves or each other: How much is too much?How often is too often? … unless it's in jest.
Not to echo the warnings of teetotalers, but when we're not thinking about it, drinking can be a slippery slope.
Christian author Heather Kopp chronicles her rehab from alcoholism at 40 in the book Sober Mercies. "She'd simply let a nightly glass of wine turn into two, which turned into a bottle, which eventually led to additional mini bottles hidden and secretly chugged in the bathroom," wrote Laura Leonard, in her review of the book for CT. "Soon enough, every moment of her life revolved around her next chance to sneak away for a drink."
Laura and I have talked about the book and how easy it would be to end up in the author's situation. A nightly ritual, a little more each night, a growing dependence…I'll be the first to say that that's not a crazy possibility for myself, or for many other wonderful Christian women I know. Wine goes down easy, and when I'm stressed, it feels good. And that is where the danger lies.
So how do we drink "responsibly?" And even more importantly, how do we do so as Christians?
I like how Tony Kriz put it in his recent Leadership Journal article:
Alcohol can be used to medicate and to numb the soul. Too many hope for a pause, to forget their many pains: heart pains, soul pains, relational pains, hopelessness, and loss. Yet the Bible doesn't support these uses.
In the divisive church climate around alcohol, I don't know if you choose to drink or not. But either way, the best theology of wine is that it is a metaphor of joy and heaven. It was not created to be a tool of personal and interpersonal destruction. (Teetotalers and imbibers can certainly agree on that.)

Alcohol was created to help commemorate the significant moments of life. My theology is simple: God gave us wine to remember, not to forget.
I love the idea of wine being a sign of celebration. It's biblical, it's beautiful, and it rings true.
And I think drinking to celebrate, specifically, is the healthy way to go, because celebrations are temporary—they're marked with a beginning, a middle, and an end. But loss, pain, and stress are often long-term. You can't leave loss. You can't put an end to worry—or at least not in the same way we put an end to a celebration to return to our normal lives.
So then, are more women, specifically Christian women, celebrating? Yes, but we're also drinking to de-stress, unwind, have a nightly ritual, stop anxiety, or for no reason at all. There is a fine line, in these circumstances, between drinking to enjoy, and drinking to cope. The numbing of our senses to mask displeasure isn't just unhealthy, it's unholy. My prayer for each of us as we go forward is to make wise choices, and to be honest with ourselves. Ask ourselves, "Why are you drinking?" If we don't like the response…maybe we put that glass down.
I'm thankful that God has given us such a wonderful sign of his blessing. Researcher Peter Green, who studies the significance of wine in Scripture, recently toldCT, "The Old Testament is unambiguous that wine and other alcoholic beverages are a blessing, and their absence is considered a curse." He thinks the Bible "presents alcoholic drinks as an indicator and facilitator of human and divine relationships." I couldn't agree more.
Wine means good harvest. It means friends around the table, laughing and sharing stories. It means loved ones lingering longer, and a slower pace of conversation and time. And it means there is a reason to celebrate this beautiful life that we've been given.
And in our harried, yet isolated culture, I don't just want those things—I need those things.
Cheers.
Ashley Moore is the assistant editor for Christianity Today's ChurchLawAndTax.com. She contributes to Today's Christian Woman and Her.meneutics, blogs at "AshleyGraceMoore.blogspot.com," spills on herself at least twice a day, and has developed very strong feelings for her snooze button. Follow her on Twitter: @ashgmoore.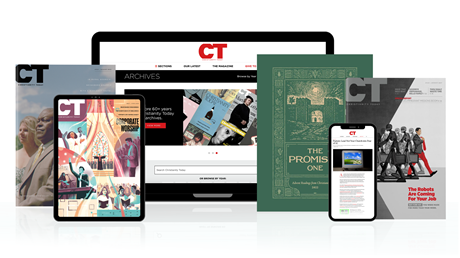 Subscribe to Christianity Today and get access to this article plus 65+ years of archives.
Home delivery of CT magazine
Complete access to articles on ChristianityToday.com
Over 120 years of magazine archives plus full access to all of CT's online archives
Subscribe Now
Ladies, Who Needs a Drink?
Ladies, Who Needs a Drink?