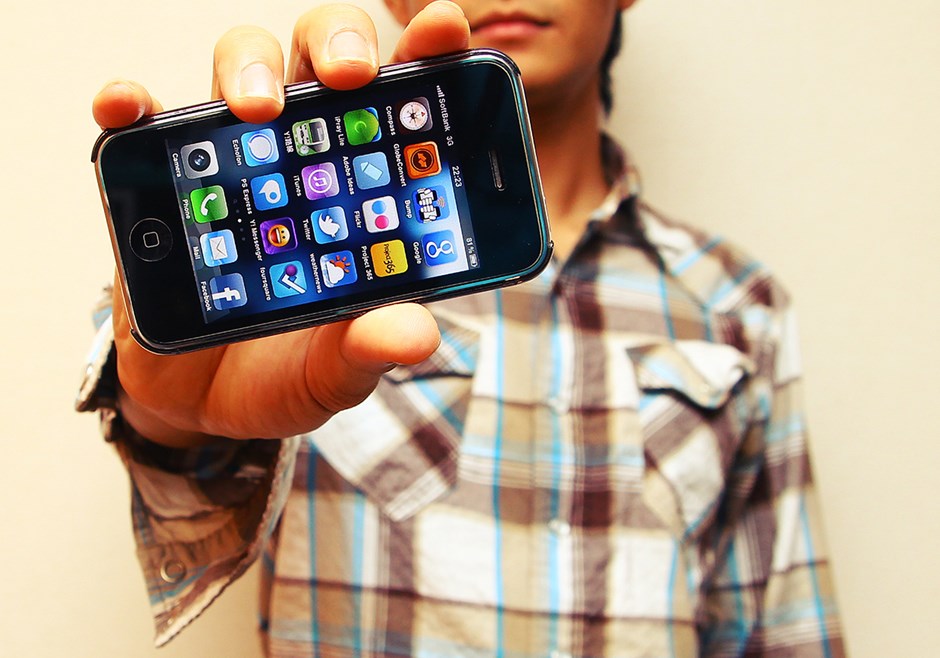 Image: Azlan DuPree / Flickr
Every month, we read studies, articles commenting on studies, and opinion pieces detailing the ways Facebook, Twitter, Instagram, and other social media are bad for us. Facebook makes us depressed, Twitter makes us shallow and distracted, and Instagram fuels our envy just as surely as fashion magazines make us feel ugly and frumpy.
Most everyone on social media recognizes that everyone else edits their lives along with their photos just as we do, even if simply to cultivate the impression that we are full of witty nonchalance, or to present a filtered and picturesque versions of our domestic "chaos." Our artful messes might belong in a lifestyle magazine; our small domestic woes do little more than garner a laugh.
Yet, the construction of social media doesn't discourage us. Most of us keep logging on. At least, I do.
In an article in The Chronicle of Higher Education, the feminist scholar Susan Bordo (the author of Unbearable Weight, which I recommend) argues that even when we are aware that digitally enhanced images aren't real, we "still feel powerless to resist their messages." We know that other people's lives aren't really as perfect as they look on Instagram or on their blogs, but that knowledge doesn't stop us from feeling bad when our own lives don't seem to measure up.
Why do we do that? And why do we find it so hard to stay away from social media, even though we feel conflicted about it, and even though we feel relief and pleasure when we fast from it?
"We're creatures of contact, regardless of whether / to kiss or to wound, we still must come together," wrote the late humorist David Rakoff in a key scene in his final book, in which he also compares the necessity of human contact to "hating a food but still asking for more."
Social media may not really satisfy our longings for contact and compassion, but they come close enough to keep us coming back, hoping.
Some users no doubt object that the connections made on the Internet are vital and life-enriching—real friendships not to be dismissed for the sole reason that most of the friendly interaction occurs in cyberspace. I'd have a hard time disagreeing, because not only have I made real and lasting friendships that have become friendships IRL (that's Internet shorthand for in real life) online, email and instant messaging facilitated my long-distance relationship with my husband way back in the days of dial-up.
And still I can't help wonder if social media aren't something like Willy Wonka's chewing gum in Roald Dahl's modern children's classic Charlie and the Chocolate Factory. The gum, Wonka imagines, will "change everything! It will be the end of all kitchens and all cooking! … Just a little strip of Wonka's magic chewing gum—and that's all you'll ever need at breakfast, lunch, and supper! This piece of gum I've just made happens to be tomato soup, roast beef, and blueberry pie, but you can have almost anything you want!"
Just 10 or 20 years ago, I could not have imagined how easily I could use social media—and applications like Skype and Facetime—to stay in touch with people on the other side of the globe. Decades ago, I wrote letters to missionaries on onionskin paper to keep the mailing weight low. Today, I send and receive such letters with the touch of a button. I can find and purchase obscure movies and books without leaving my chair. The Internet has changed everything. We can have almost anything we want.
Those who've read Charlie and the Chocolate Factory—or who've seen the popular film adaptations—may remember that the gum experiment doesn't end so well. Greedy Violet Beauregarde is so grasping and eager that she doesn't bother to listen to Mr. Wonka's warning (it's "not quite right yet") and chews away, turning herself into a giant blueberry at the end of the otherwise delicious gum-meal. I wonder if social media are something like that gum: satisfying to a point, but also harmful in unexpected ways.
Moving beyond the meal metaphor to actual meals for a moment, it occurs to me that while many different studies have indicated the importance of eating meals with others to our physical, emotional, and social well-being—and especially that of children—we often interrupt those meals by interacting with people who aren't physically in the room.
Recently it came out that Olive Garden, in an attempt to woo millenials, is testing new menu offerings that include more things that be eaten easily with one hand because it's easier for the younger set to "text and check their phones while munching hand-held bites."
Our anxieties about social media won't end anytime soon—and neither will our attraction to them. But perhaps we can take our unease—and the various studies that confirm our unease—as reminders that social media are not substitutes for embodied community anymore than Wonka's gum was a substitute for a meal around the table.
Perhaps our angst over social media could help us to notice how social media both satisfy and fail to satisfy our longing for community, and, in so noticing, figure out what it is we're really craving. Embodied communion around real tables, with friends and family, in real life? A deeper connection to God? Maybe just a little silence and stillness? These are questions worth asking before logging on—or when debating whether to unplug altogether.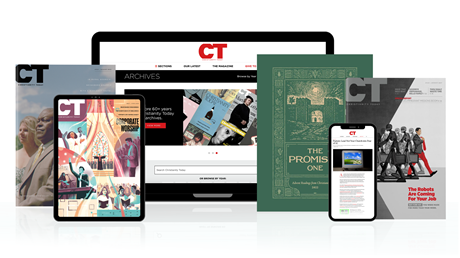 Subscribe to Christianity Today and get access to this article plus 65+ years of archives.
Home delivery of CT magazine
Complete access to articles on ChristianityToday.com
Over 120 years of magazine archives plus full access to all of CT's online archives
Subscribe Now
We Still Love Social Media—Filters, Fakers, Hashtags, and All
We Still Love Social Media—Filters, Fakers, Hashtags, and All