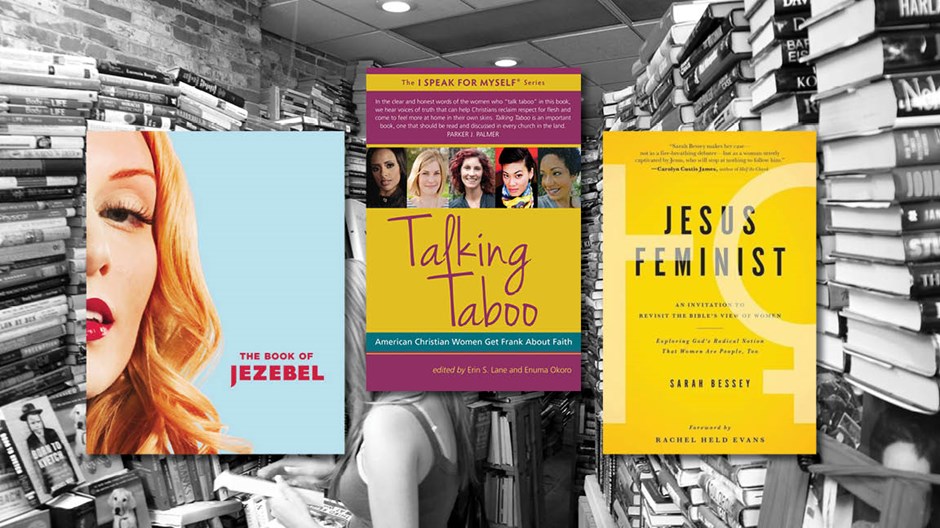 As a 30-something, married mom of four, I am no longer a girl. But the word "woman" is a weighty term I'm not sure I qualify for.
To me, woman designates someone of enormous and quiet strength, bearing the weight of her world with grace and a smile. Hardworking, savvy, and smart, yet kind, nurturing, and warm. Much of this image comes from my own mother, of course, but a large part of it also comes from the pop culture I grew up with.
Our popular definition and image of womanhood bends and stretches to encompass new realities and lifestyles as times change. Women are caring for aging parents and young children. They are entering ministry and moving their families to further burgeoning careers. They are keeping house and earning paychecks and feeling torn in different directions by all of it. They're struggling (like I am) to understand how they measure up against the generations before and the representation of womanhood they internalized over the years.
These new realities have created a publishing trend for authors and editors to attempt to capture the essence of femaleness and market it for mass consumption. Blogs and books present vignettes of the "every woman," draw battle lines in an attempt to force identity (think "mommy wars"), or debate the modern woman's role within the strictures of the church.
For instance, three recently released books—Jesus Feminist, Talking Taboo, and the Book of Jezebel—present womanhood from strikingly different perspectives, demonstrating that there are as many definitions of contemporary womanhood as there are attempts to neatly categorize the female experience.
Jesus Feminist addresses the role of women within the church, answering with an emphatic "yes" the question of whether women have a worth and a calling all their own, both separate from and equal to that of men. Author Sarah Bessey weaves stories from her life around the stories of others, binding the female experience into a shared narrative. Instead of widening the divide between women of various theologies, she gives worth to each viewpoint, but never ceases her call to break gender barriers within the Christian culture.
Talking Taboo exposes issues important to women that the church would rather leave untouched. Similar to Bessey, editors Erin Lane and Enuma Okoro piece together vignettes from women's lives. In these vignettes, it becomes clear that there is no typical female experience. Yet, the hopes, dreams, victories, and injustices articulated by the book's contributors do have a common thread: They all long for the freedom to live fully in the roles to which they feel called.
On the secular side, we have Jezebel (whose title alone is enough to keep away many Christian readers). In the coffee table book version of the popular site, founding editor Anna Holmes puts into one book many of the cultural markers shared by a generation of women, allowing trends, rather than individuals, to tell the story of womanhood.
References to Jo March and Caddie Woodlawn will bring to mind our childhood hopes of being as bold and endearingly flawed as these fictional heroines. Other Jezebel entries—such as the one for "perfectionism"—bring us back to the present, where we battle daily to be everything to everyone, the "center of families, keeper of relationships, caretakers of friends," without ever quite feeling we've done enough.
Each of these books presents a sense of female identity, a broadening of what we think of when we ask ourselves if we're ready to live in the title of "woman." And that is where the power of these books lies—in their ability to bring life stories, commonalities, and divergent viewpoints to the forefront of conversation. Capturing womanhood should not be an effort to pigeonhole or pit lifestyle against lifestyle, but rather to reshape it as something defined by the simple act of eluding definition—it is the fluid, in-flux, and lyrical nature of a woman's life that is womanhood.
In my own life, I've often felt unable to identify my place on the continuum of "woman," because I cannot easily choose into which social construct I fall. I am mostly a stay-at-home mom, but I'm also an attorney and a writer. A couple of days a month, I shed the yoga pants and don a suit instead. When people ask me what I "do," I laugh and answer, "It's complicated."
Jezebel defines stay-at-home mom as a "nonworking woman's commitment to her children instead of that to her husband. The new word for housewife." Superwoman is defined as a woman who maintains a professional career, cleans her own home, and cares for her own children. These two—SAHM and superwoman—are then pitted together under the heading "mommy wars," where the SAHM sneers at the "working" mom, and the working mom imagines the SAHM as intellectually inadequate. This is all, of course, tongue-in-cheek, yet it is a remarkably accurate depiction of the mental and emotional contortions women, like me, undergo when asked the simple question, "So what do you do?"
Clearly, this area of debate isn't going away soon, and authors and publishers will remain dedicated to pinning down and marketing the essence of womanhood. But no matter how many books, blogs, or encyclopedias are written, it is impossible to tell every story or capture the full spectrum of "woman." Those of us now in our 30s and 40s will continue writing for the generations behind us, but years into the future, times will change, dating our references and limiting our relevancy.
For now, though, we are the ones responsible for the important work of better understanding self and others, and demonstrating that "woman" does not always neatly fit within our youthful memories. This grants women the freedom to be comfortable with their own story, whether it falls in line with generations past or forges a brand new path instead.
In a culture that increasingly sees the need to define womanhood, I've found that women are indeed the strong, graceful, intelligent, and kind people that I envisioned in my younger days. But I've also come to learn that they are trailblazers, warriors, creators, and leaders. And the truth is, they always have been.
Jamie Calloway-Hanauer is a Berkeley-based writer, attorney, wife, and mom of four. Her writing appears in numerous publications, including Sojourners and Christianity Today's Her.meneutics. She is a contributing writer to Christian Feminism Today and a member of the Redbud Writers Guild. Jamie blogs weekly at jamiecallowayhanauer.com, and you can follow her on Facebook or on Twitter at @JamieHanauer.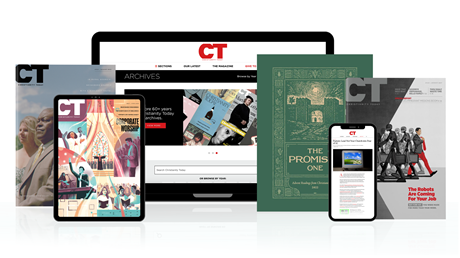 Subscribe to Christianity Today and get access to this article plus 65+ years of archives.
Home delivery of CT magazine
Complete access to articles on ChristianityToday.com
Over 120 years of magazine archives plus full access to all of CT's online archives
Subscribe Now
Womanhood by the Book
Womanhood by the Book