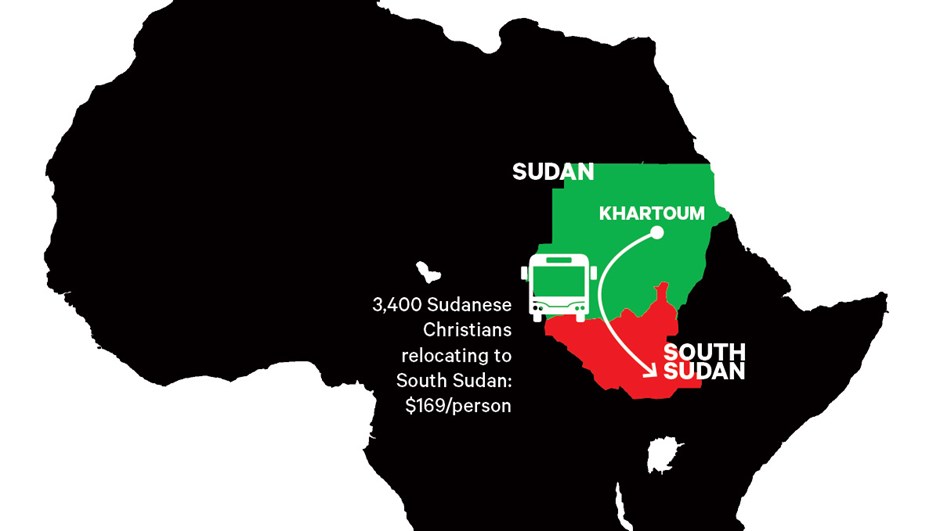 After successfully airlifting 5,000 Christians from Sudan in 2012, the Barnabas Fund is attempting a second rescue mission. This time the group plans to bus out another 3,400 Christians from the Islamic state.
The organization is partnering with the Africa Inland Church (which has about 125,000 members in Sudan) to take the group of mostly widows and children to South Sudan. Barnabas leaders say many of the Christians had lived in southern Sudan before it gained independence and had fled to slums outside the capital city, Khartoum, during the decades-long civil war. They see the effort as creating repatriates, not refugees.
The effort will cost $169 per person—all told, the total cost of the operation amounting to about half of Barnabas's annual revenue in recent years.
"Where at all possible, the aim is to assist people to be reestablished in their own environment," said spokesperson Brenda Dobbs in an email. "It is only in extreme situations … that people are relocated to a different country—generally when they are directly threatened with murder or the death penalty."
Religious liberty monitors and advocates say the Sudanese government has taken several measures to repress Christians and non-Arabs since South Sudan declared independence in 2011. Several churches have been destroyed and Christians are targeted for deportation, interrogation, and arrest, the groups say.
The religious freedom news service Morning Star News characterized recent government actions as evidence of the Sudanese government's "determination to rid the country of Christianity." It also said that "South Sudanese Christians in Sudan have faced increased hostilities due to their ethnic origins—though thousands have little or no ties to South Sudan—as well as their faith."
Barnabas's effort is unusual in its specifics, religious liberty organizations say: It's a public plan to send Christians to a country many of them already consider home—not to mention one that dovetails with the efforts of the Sudanese government to remove South Sudanese Christians.
But the organizations say the Sudan move shares many important features with a small but important part of their work: helping Christians leave countries that persecute them.
For example, Open Doors USA helped thousands of persecuted Christians move from Baghdad and Mosul in Iraq to the Kurdish north. Now that violence against Christians in Kurdistan is escalating, Open Doors is helping them leave the unstable country altogether, calling it a sufficiently extreme case.
Christian Solidarity International USA, best known for liberating Christian slaves in Sudan, also moves Christians out of their home countries, though it works with local church leaders to encourage most believers to stay.
"It is not unusual to be asked by local Christian leadership in the Islamic world to help certain individuals—such as converts from Islam to Christianity or those accused of blasphemy—find security elsewhere," CEO John Eibner told CT.
Lisa Jones, executive director of Christian Freedom International, says her group has launched several relocation programs in recent years. "There's examples of huge successes and huge failures," she says. History has demonstrated that even when "ministries 100 percent have all the right intentions," they can have unintended consequences. Some persecuted Christians have been moved into locations that proved more dangerous. And others have been moved and then abandoned.
Religious freedom groups say the focus should be resettling—not relocating—endangered Christians. "They'll be safe from persecution, but they'll go through a complete culture shock," said Todd Nettleton, spokesperson for Voice of the Martyrs. "Wherever they're going, you have to see it as a very long-term commitment to stand with them and support them."
Barnabas Fund international director Patrick Sookhdeo says that won't be a problem with the Sudan relocation. "There is no danger of culture shock on arrival. The people are leaving an alien culture (Arab and Islamic) and returning to their homeland and their own culture (African and Christian)," he said in an email. "The South Sudanese government and the Africa Inland Church both have programmes to provide a few weeks of care for the new arrivals.After that, they join their relatives and extended families and are re-absorbed into their old communities."
In most other cases, "it's not our decision as American Christians whether Christians in persecution choose to remain or flee," said Todd Daniels, International Christian Concern's Middle East manager. And most persecuted believers, he and other leaders say, would rather stay where they are—even if offered a chance to move to the West.
"The human calculations dictate that we should pack our suitcases and immigrate to any other safer country," an Egyptian Christian told CT via email. "However, God has always been faithful to us. … We live in Egypt today with hearts full of peace and joy, realizing that even as we are on that boat, in the middle of the dark night in the middle of the high waves, Jesus will … show up walking on the waves."
*Note: This story has been updated since its initial publication to include new information and broader context.
Have something to add about this? See something we missed? Share your feedback here.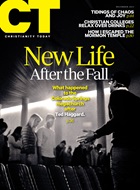 This article is from the December 2013 issue.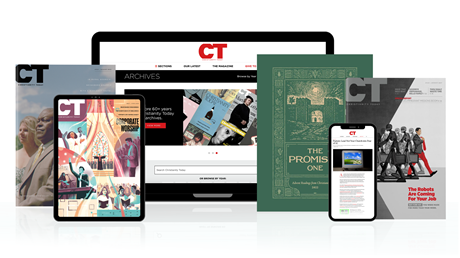 Subscribe to Christianity Today and get access to this article plus 65+ years of archives.
Home delivery of CT magazine
Complete access to articles on ChristianityToday.com
Over 120 years of magazine archives plus full access to all of CT's online archives
Subscribe Now
Help the Persecuted Stay? Or Help Them Move?
Help the Persecuted Stay? Or Help Them Move?