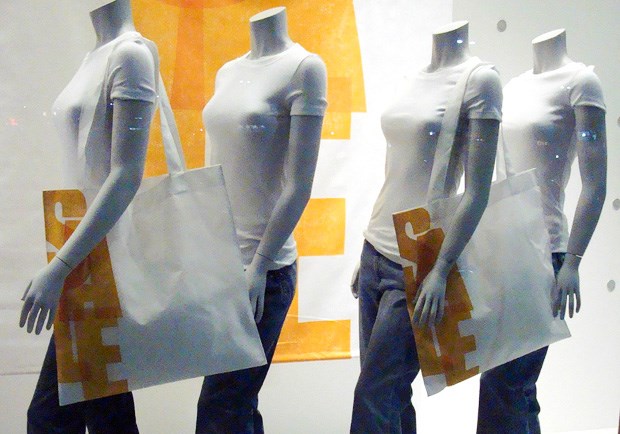 I love fashion. I click through photos of the eye-popping pieces walking down fashion week runways. I ogle celebrity styles, like Michelle Obama's silk Thom Brown ensemble and her Jason Wuu gown at the inauguration. I recently read a Wall Street Journal article trumpeting the "return of the five-figure dress," which reported that "clothes really can cost as much as a house."
Then, in a blog post, I discovered a new word for myself: frugalista. See, I love fashion, but looking at high-end fashion with its high-end price tags just makes me feel smug.
The newest addition to my own closet is a trendy cape-fronted gray jacket. I bought it at a thrift store. When I wore it to run errands the other day, I was stopped by a fellow customer. "I have that same jacket!" she gushed, "Did you get it at Nordstrom's?" I discovered she had paid $60 for hers; I paid $9.
I'm a Goodwill stalker and a Craigslist surfer. When I travel, I check out the consignment boutiques. My husband and I even have our own version of a haul video. I hold up my purchases, and he guesses how much I paid for them. They're always from the clearance rack.
Did I mention my $300 wedding gown? My $3 designer shoes? My $1 boutique-label dress?
One day my friend Jessica stopped me and my $8 suede boots in our tracks. "Christian women think it's only people with expensive outfits who are prideful," she said, "but Christians can be just as proud. . . of their bargains."
She's right, of course. This frugalista has a dark side, and the Biblical word is not so nice: it's pride.
I do have some decent reasons for thrifting. For one thing, wearing inexpensive clothing allows me to cheerfully hug my peanut-butter-covered four-year-olds. Bring on the finger paints; I'm good.
Other women hunt bargains out of absolute financial necessity. Some intentionally use their savings to advance Christ's kingdom. (An email in my inbox even had the subject line: "Couponing as a Christian Mission.") And Christians are often reminded in Scripture of the need to wisely steward the earthly resources given to us by God. Clipping coupons can be a sound, Biblical practice, but it's also easy to be pharisaical about saving money, to equate frugality with righteousness.
In his book Issues Facing Christians Today, theologian John Stott identifies three sins associated with money: "materialism (an obsession with things), asceticism (an austerity which denies the good gifts of the Creator), and pharisaism (binding one another with rules.)" I doubt he had frugalistas in mind, but the shoe certainly fits.
Materialism. Those gorgeous dresses I had to buy (such a good deal!) but have no place to wear?
Aceticism. My holey-soled shoes and soggy feet because I just can't bring myself to pay full price for a new pair?
Pharisaism. That $9 Nordstrom's jacket?
I think pharisaism is what my friend Jessica understood. She's 5'2" and barely a size 0; finding great fashion bargains is not usually an option. And the attitudes of her Proverbs 31-quoting, ebay-shopping Christian sisters had left her feeling unfairly judged.
Some women, because of time constraints or professional expectations or body type or location, or whatever are unable to score the deals that thrill the rest of us. Do I really expect the Obamas to scour their local Salvation Army thrift store for their inaugural duds?
Plus, I have to acknowledge that my own thriftiness is often inconsistent. I'd never pay full price for a pair of shoes, but I can be a reckless grocery-shopper, throwing expensive items into my cart when I'm short on time.
Part of the seduction of the bargain is the fact that it's so quantifiable. For example, when I shop at Kohl's, my cashier always circles the number on the receipt that shows, not my total bill, but my total discount. My mother-in-law and I have been known to call each other from the parking lot: "Guess how much money I just saved?"
Pride loves anything it can put a number on.
But ultimately it's not money itself, in any quantity, which is the problem. It is, as 1 Timothy 6:10 says, "the love of money." This temptation can be found among rich and poor, extravagant and thrifty.
The teaching of the Bible about money is less about the amount and more about the heart. Certain principles are given in Scripture: to provide for our own needs and the needs of our family (1 Tim. 5:8, 2 Thess. 3:10), to pay taxes (Matt. 22:21), and to support the work of the church (2 Cor. 9:7). Additionally, God commands generosity toward the needy (Romans 12:13). How we accomplish these ends, and what we do with the rest of our money, is largely a matter of wisdom. A hundred Christians will have a hundred different ways to save and spend.
The much-admired Proverbs 31 woman "perceives that her merchandise is profitable," but she also dresses in "fine linen and purple." She might have been a frugalista, but, then again, maybe not.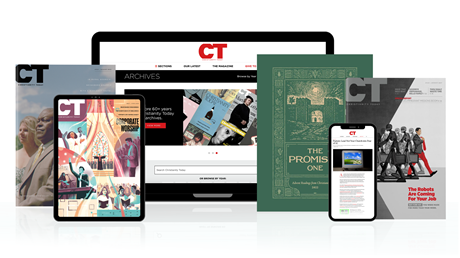 Annual & Monthly subscriptions available.
Print & Digital Issues of CT magazine
Complete access to every article on ChristianityToday.com
Unlimited access to 65+ years of CT's online archives
Member-only special issues
Subscribe
Sin at the Clearance Rack
Sin at the Clearance Rack