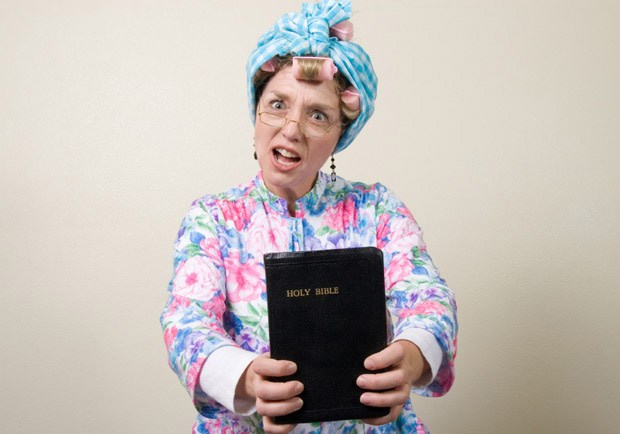 Several months into graduate school at my secular university, a classmate startled me with a gutsy question: "Is it hard to talk about Jesus in class?"
With flushing cheeks that proved my answer, I told her and our colleagues, "Yes, I suppose it is."
The group responded with a wave of support. "I can't believe you feel that way! We want you to be honest about what you believe."
You want me to what?
Perhaps, being anthropology students, they wanted to study me as a rare cultural specimen.
Still, I'll take it.
A dozen years ago, when I was an undergrad student, the group of Christians I knew seemed to think that all non-Christians, particularly those in academia, were out to bash our skulls and souls in.
It wasn't completely without reason. A handful of our professors were equally engaged in warlike rhetoric. I heard of one professor who argued that believing in absolute truth means believing in divisions, and divisions lead to violence and war. Therefore, he reasoned, the foolish Christians and their Truth with a capital T are responsible for all the divisions and wars on earth.
The flawed assumption, from both the Christians and the non-Christians, is this: They say that to disagree is to hate.
Jesus told his disciples, "If the world hates you, keep in mind that it hated me first . . . You do not belong to the world, but I have chosen you out of the world. That is why the world hates you" (John 15:18–19).
I have heard that verse interpreted like this: "If people aren't hating you, you're not following God enough. Get in their face with your beliefs. By their hatred you'll know you're talking about Jesus enough."
Now certainly this is a tricky verse. There is a time and place to stop caring whether people might hate you and come out with what you believe, and sometimes Christians will indeed be hated. But that's not the whole story.
Some will respond with ambivalence
I believe the tide is shifting, at least in the academic corner of the world, toward an environment where people feel safe talking about controversial and personal issues.
I know some Christians hear that and think, "But everybody's just so permissive, and nobody's taking a stand. That's just the problem. We can't even argue about God anymore because everybody says everything is okay."
But the ambivalence of today isn't new. When Jesus told a wealthy man to give up all he had and follow him, the wealthy man went away sad, but as far as we know he neither obeyed nor became actively hateful. Many others who heard Jesus never seemed to jump wholeheartedly either onto the love-Christ or hate-Christ bandwagon.
Humans will be indecisive. That doesn't mean you need to hammer them over the head with another gospel tract. It likely means they're considering. That's cool.
Some people will love you
When Daniel went off to the University of Babylon to train for a PhD in Wiseman Advisorship, he received top honors. The Bible says the Lord caused people to show favor to Daniel (1:9). Kings found themselves praising The God of Daniel.
God also brought public favor to Joseph as a slave, a prisoner, and a leader of Egypt. And to Jesus and many early Christians. Often enemies of Christians could do nothing "because all the people were praising God for what had happened" (Acts 4:21).
My husband and I recently gave away copies of our coauthored book. One winner surprised us with this review:
I have nothing in common with the authors. They are Christian and, well, I am not. This book was not preachy, stifling, or alienating. It offers practical, honest, and relatable stories and advice [and] has joined the ranks of my "Actually Helpful Spiritual Guides" shelf.
I've heard it hinted from so many Christians that "people think we're nut jobs," that I forget not everyone does.
Some people will hate, some of the time
Christians are called not to hate anyone, ever.
Sure, plenty of people disagreed with Jesus. Plenty will disagree with you with big, deep hatred.
Daniel, Joseph, and the early Christians all had times of rejection. Daniel got thrown in a lion's den for praying. Joseph got sent to prison for not sleeping with his master's wife. And most apostles in Acts eventually got martyred.
The trick is this: They didn't hate back.
Our hating back happens in subtle ways. Sarcastic comments about the stupidity of our classmates. An expectation that nobody is ever going to believe us (they're all too stubbornly wrong). We act like being Christian means defending our beliefs with fully automatic weapons. Be ready. Shoot big bullets liberally. And if you're not firing, you're too shy.
We have to be clear about what we believe, and the Bible does call truth a weapon. The gospel is called an offense and stumbling block, and thus we have to expect that some will reject it, and us. But we also have to speak truth fully expecting that some people will agree with it. Truth isn't a pedestal we stand on to set ourselves apart. And we can't go throwing truth in anybody's face like a grenade.
Jesus demonstrated how to perfectly live that sometimes-hated but not-hating-back line. He fielded hateful questions all his adult life from people who eventually would execute him, but he never responded with hatred. He said what he said, said it well, and if they didn't believe, he didn't punch their navels in.
Try it: Expect people to respond positively to your beliefs. When one non-Christian friend finished reading my book recently, she told me with deep sensitivity, "It raised a lot of different feelings in me, and I wasn't expecting that. But I liked that."
She liked that. And I like that, too.
Christine and her husband, Adam, recently co-authored This Ordinary Adventure: Settling Down Without Settling, about following Jesus in North America with a global perspective. Christine (Facebook, Twitter) teaches for Eastern University, speaks nationally, and is pursuing a Ph.D. in cultural anthropology at the University of Wisconsin. She also authored Into the Mud: Inspiration for Everyday Activists and blogs at Into the Mud.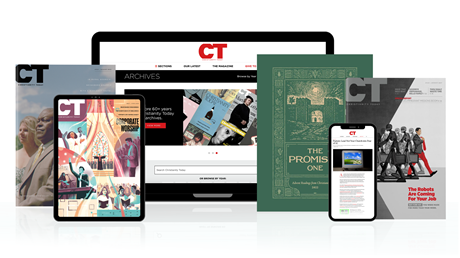 Annual & Monthly subscriptions available.
Print & Digital Issues of CT magazine
Complete access to every article on ChristianityToday.com
Unlimited access to 65+ years of CT's online archives
Member-only special issues
Subscribe
The Myth of the Christian Nut Job
The Myth of the Christian Nut Job