true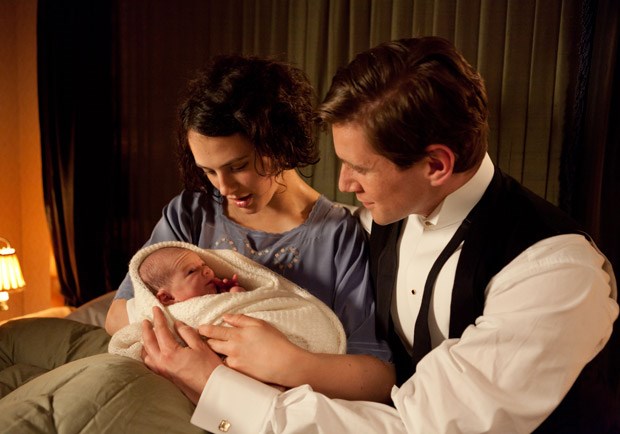 Image: Joss Barratt / PBS
Death in childbirth has long been a favorite fictional plotline, most recently bringing shocked viewers to tears in Sunday's episode of Downton Abbey, when Lady Sybil apparently suffered "toxemia of pregnancy" (what we now call eclampsia), after giving birth to her first baby.
Lady Sybil joins a long line of mother characters who have fallen to a similar fate, from Padme Amidala gasping her last while giving birth to Luke and Leia to Demi Moore giving up the ghost in the howlingly dreadful The Seventh Sign.
Jane Austen didn't live through our modern-day examples, but she mocked the convention as early as 1818, saying that Northanger Abbey's heroine, Catherine Morland, didn't have the makings of a heroine because:
Her mother was a woman of useful plain sense, with a good temper, and, what is more remarkable, with a good constitution. She had three sons before Catherine was born; and instead of dying in bringing the latter into the world, as anybody might expect, she still lived on.
Indeed, characters as diverse as Snow White and Lord Voldemort had mothers who died giving birth to them. The death of a mother so early in a child's life means, in literary terms, that there is considerable adversity to be overcome; that the child will struggle to make his or her way in the world; that, often as not, he or she will carry some sort of guilt or sadness. In other words, it heightens drama.
I'll confess I don't have much patience for this plot device, but not just because it's overused. Birth itself is dramatic enough when portrayed faithfully that it doesn't need to be amplified by killing off Mom. (Maybe the Downton writers could talk this over with the writers from PBS' ...
1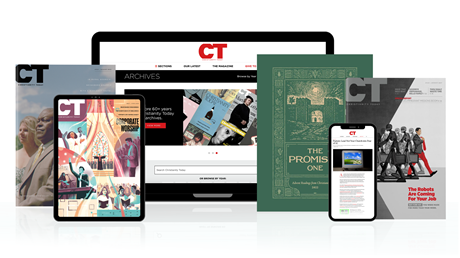 Subscribe to Christianity Today and get access to this article plus 65+ years of archives.
Home delivery of CT magazine
Complete access to articles on ChristianityToday.com
Over 120 years of magazine archives plus full access to all of CT's online archives
Subscribe Now
Stop With All the Dangerous Childbirth Stories Already
Stop With All the Dangerous Childbirth Stories Already