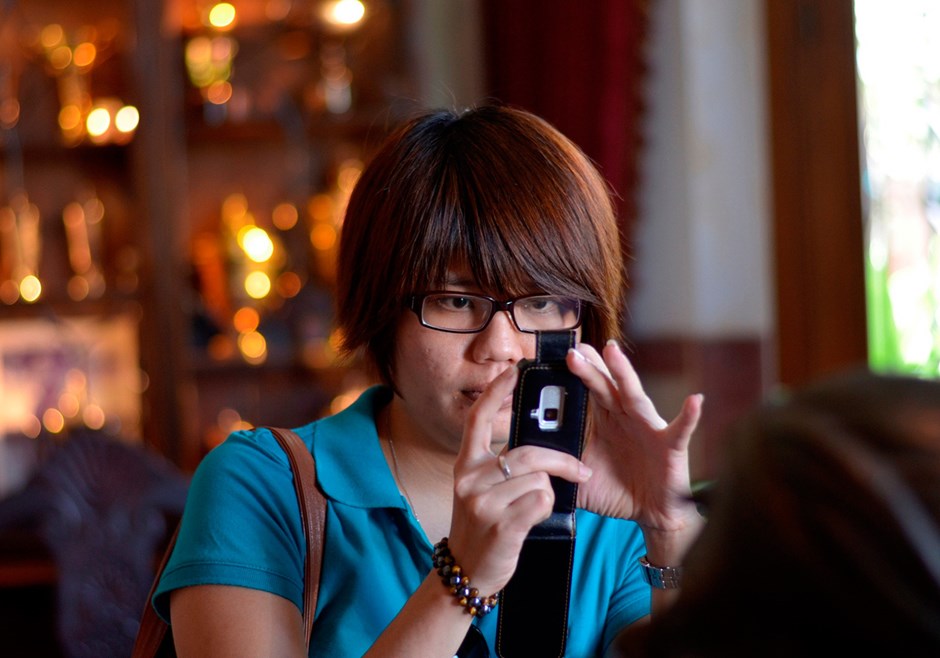 Image: John Ragai / Flickr
In the last few years Instagram has developed into a major social phenomenon. Apple claims iPhone is "the most popular camera in the world," and as of June 2013, Instagram boasted 130 million users, with an output of roughly 40 million photos a day.
Due to the sheer volume of the photos coming at us each day, it's easy to become an Instagram cynic.
How many of us have lamented the inundation of "check out my perfect life" photos on our Twitter and Facebook feeds? How many of us have seriously considered unfollowing the person who shares pictures of her delicate wine glass sitting atop a rustic wood table overlooking the beach? Or the guy who posts a picture of every meal he has ever eaten?
These frustrations can be real and valid. Instagram can contribute to a Christian culture that is inauthentic and comparison-driven.
However, it doesn't have to. My motives for using Instagram are many, but not all bad. I often post photos, not to show off my perfect life, but to invite others to share in my joy. That is a motive of a different kind.
Take last week, when I found myself staring at a picture I had captured of my baby boy's open-mouthed belly laugh. I knew my friends would enjoy it, but I also debated whether or not to share it: What about my friends who get annoyed by baby pictures? What about my friends struggling with infertility? Am I turning into that woman who constantly posts pictures of her kid?
In the end, I chose to share the photo, reminded of a passage from C.S. Lewis' book Reflection on the Psalms. In it he explains the compulsion to express one's joy outwardly, writing,
I think we delight to praise what we enjoy because the praise not merely expresses but completes the enjoyment; it is the appointed consummation. It is not out of compliment that lovers keep on telling on another how beautiful they are; the delight is incomplete till it is expressed. It is frustrating to have discovered a new author and not be able to tell anyone how good he is; to come suddenly at the turn of the road, upon some mountain valley of unexpected grandeur and then to have to keep silent because the people with you care for it no more than for a tin can in the ditch; to hear a good joke and find no one to share it with (the perfect hearer died a year ago).

This is so even when our expressions are inadequate, as of course they usually are. But how if one could really and fully praise even such things to perfection–utterly 'get out' in poetry or music or paint the upsurge of appreciation, which almost bursts you? Then indeed the object would have attained perfect development.
Lewis goes on to argue that the compulsion to praise that which we enjoy lies at the heart of Christian worship. He adds:
The worthier the object, the more intense this delight would be. If it were possible for a created soul fully (I mean, up to the full measure conceivably in a finite being) to 'appreciate,' that is to love and delight in, the worthiest object of all, and simultaneously at every moment to give this delight perfect expression, then that soul would be in supreme beautitude….In commanding us to glorify him, God is inviting us to enjoy him.
I don't want to make too much of a thing like Instagram; my intent here is not to over-spiritualize. Nonetheless, I do find Lewis' perspective to be redemptive for the use of social media. It provides me with a lens for filtering my own motives, as well as the motives of others.
When a friend posts a photo of her European vacation, or a beautiful sunset, or her baby's latest milestone, her intentions may not be self-absorbed or vain. Perhaps, instead, she is inviting me to share in her joy. Perhaps she is participating in an act that reflects the very heart of praise.
As with any invention on earth, our sinful hearts will always find a way to corrupt it. That is a truth that should sober us as we submit our hearts to the Spirit's purifying work. Even so, I see some good in Instagram. It's just possible that Instagram is schooling us in the art of praise.
Maybe, in our enjoyment of everyday, even mundane loveliness—delectable meals, breath-taking landscapes, and hilarious kid disasters—we will remember to turn our praise and enjoyment toward the One from whom they all come.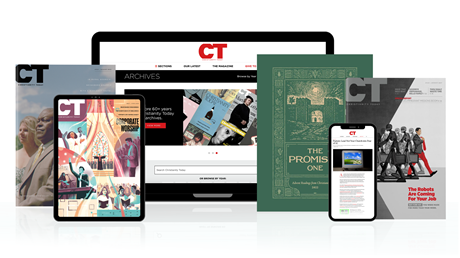 Subscribe to Christianity Today and get access to this article plus 65+ years of archives.
Home delivery of CT magazine
Complete access to articles on ChristianityToday.com
Over 120 years of magazine archives plus full access to all of CT's online archives
Subscribe Now
The Joy of Instagram
The Joy of Instagram