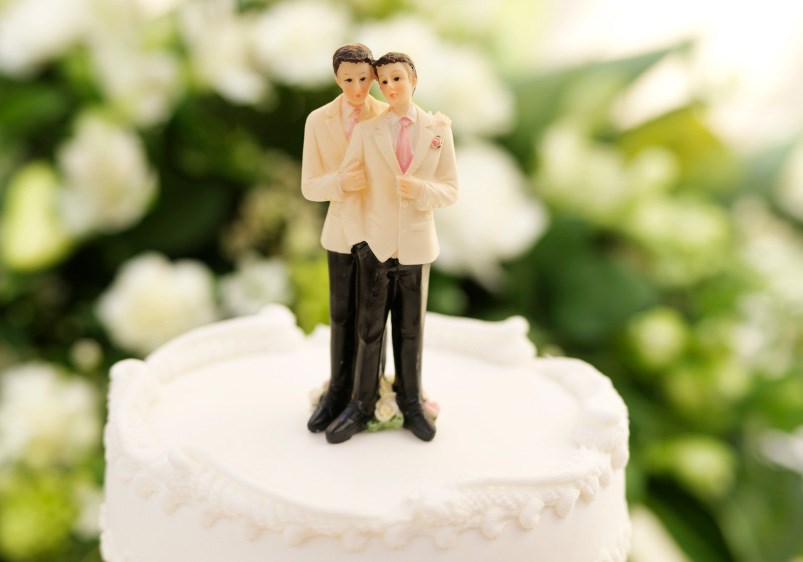 There was something downright traditional about Rob Bell's remarks on marriage this March:
One of the things you're seeing right now, is you are seeing God pulling us all forward into a greater realization that we need more love. We need more fidelity. We need more monogamy. We need more people who are committed to each other. It's not good for us to be alone.
At first glance, it seemed that the former Mars Hill pastor is as gung-ho about marriage as we are. From couples' retreats to ministries focused on the family to some 25,000 titles under "Christian marriage" at Amazon.com, we Christians place a high premium on love, fidelity, monogamy, and commitment. And our numbers bear it out: Across the board, such Christians show higher rates of marriage and lower rates of divorce, even accounting for variations of age, education, race, and region. "Conservative Protestants, especially churchgoing conservative Protestants, [are] particularly attached to the married state," reports sociologist W. Bradford Wilcox.
Heck, this magazine made a "Case for Early Marriage" on our cover in 2009. Four years later, it remains one of the most popular articles on our website.
But Bell was actually coming out in support of same-sex marriage, echoing over half of all Americans in the most recent surveys. And he did so in a rhetorically brilliant way, drawing on the Genesis account (2:18) to show how crucial loving relationship is for human flourishing. When asked whether he was for same-sex marriage, he simply replied, "I am for marriage."
And how can we Christians not be as well? Much of churches' and individual Christians' tacit acceptance and explicit support of same-sex marriage stems from this: We would hate to prevent anyone from receiving the gift of mutual, monogamous sexual companionship. And we know that it is an incredible gift. For why else would we devote so many sermons, books, and ministries trying to preserve and perpetuate it? As Steve Chalke, a U.K. pastor and remaining member of the Evangelical Alliance, declared this winter, "It's one thing to be critical of a promiscuous lifestyle. But shouldn't the church consider nurturing positive models for permanent and monogamous homosexual relationships?"
Marriage Mania
Except perhaps we have made too much of marriage. In subtle and not-so-subtle ways, perhaps local churches have acted as if monogamous sexual unions are the closest icon of heaven in this life. That no matter how much self-giving ministry or cultural creativity we undertake in our lifetimes, they are second-best without a spouse and children in tow.
In more detail than this space allows, other writers and theologians (I think especially of Rodney Clapp and Joseph Hellerman) have deftly tackled American Christians' overemphasis on marriage. What I might offer to the conversation is the perspective of a single Christian. As I watch many fellow young Christians come out in support of gay marriage, lest they bar friends or family from finding the gift of sexual companionship, they are making it harder for me to make sense of chastity.
If my gay and lesbian peers have the right to sexual union and companionship, why don't I? If the scriptural passages forbidding homosexual behavior apply only to a particular context, then surely the passages about fornication (sexual behavior outside marriage) and Paul's praise for singleness are also culturally bound. And so long as marriage ascends into the echelons of existential imperative—you must have this in order to be a complete human being—then my singleness becomes a problem. It is no longer a unique witness to the kingdom, where people "will neither marry nor are given in marriage." It no longer reveals that the water of baptism is thicker than blood—that an entire generation of Christians could be single, and still God would renew his church. Instead, it becomes a second-class existence.
Some readers will counter that I am comparing sexual apples to oranges. That at least I, a heterosexual woman, retain the hope of marriage, one celebrated by the church and approved by the state. Not so with the many gay and lesbian couples who understandably seek the same legal benefits as heterosexual couples. I do not want to downplay the extraordinary burden of living chastely as a gay person. Wesley Hill, a theologian and a friend, helps me avoid doing so. He pinpoints just how different are the respective challenges he and I face. In his profound book Washed and Waiting: Reflections on Christian Faithfulness and Homosexuality, he writes, "Heterosexuals are at least given the option of marriage and thus the possibility of having their sexual urges satisfied. For homosexual Christians, there is no such possibility. . . . To say no over and over again to some of my deepest, strongest, most recurring longings often seems, by turns, impossible and completely undesirable."
By contrast, at the end of the day, I may still get to choose marriage. And while I say no to longings now, I don't have to imagine saying no to them forever.
The One Guarantee
Except that sometimes I do, just for practice. Because marriage—and with it, sexual fulfillment and companionship and the possibility of children—is not a guarantee in this life, far less a fundamental right. Rather, it is a gift and a vocation, given to many but not all, it seems. And with all the dust in the air about prolonged adolescence and man-boys and women outpacing men in school and the workforce, marriage is no longer the shoo-in it was for most Christian women of my parents' and grandparents' generation. That includes me.
When it comes to our deepest sexual longings, none of us—married or single, gay or straight—gets what we want. But we who follow the risen Lord, an unmarried man while on this earth, get one guarantee: the promise of a new family, constituted by everyone who calls God Abba. We get to learn how to love one another as brothers and sisters now, since we'll be spending a lot of time together in the future.
I hope and pray that church communities will take up the duty and delight of stitching single brothers and sisters, gay and straight, into its shared life. This is especially true for churches that are tempted to make marriage the pinnacle of human existence. "The church is right to tell me the good news and call me to a life of discipleship as a single man if and only if it is willing to live as my family," noted Matt Jenson, a systematic theologian (and a 35-year-old single, straight man) in a recent Biola University talk. Likewise, if the church is going to call gay and lesbian men and women to deny their sexual desires for life, then it must be willing to embrace them as brothers and sisters and walk alongside them on the long road of chastity.
Humans, it turns out, can live without sex. But they will die without love. May churches be places where single Christians hear not the death knell of loneliness but the ecstatic greeting of family members: "Welcome home, sister."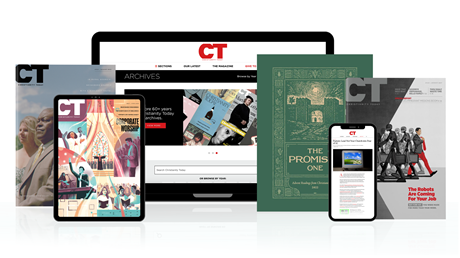 Annual & Monthly subscriptions available.
Print & Digital Issues of CT magazine
Complete access to every article on ChristianityToday.com
Unlimited access to 65+ years of CT's online archives
Member-only special issues
Subscribe
Same-Sex Marriage and the Single Christian
Same-Sex Marriage and the Single Christian