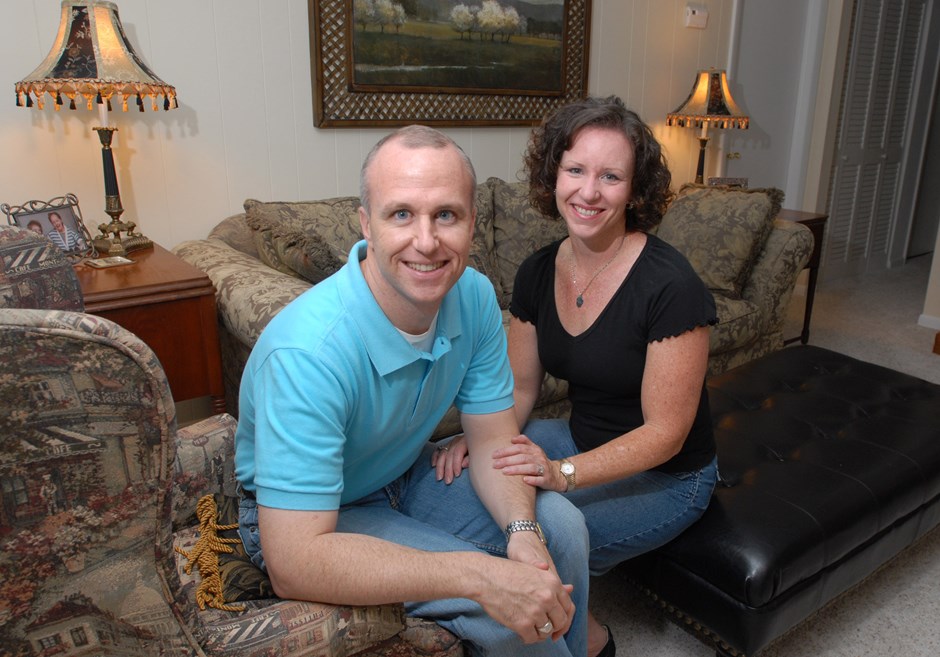 Image: Phelan M. Ebenhack / AP
This week's surprising decision by Exodus International to, after nearly four decades as the world's largest ministry focused on homosexuality, apologize, shut down, and start over has drawn headlines worldwide.
A new website, reducefear.org, is not yet live with details. But one thing is certain: Randy Thomas, executive vice president, told The Tennessean that the new ministry will not provide "help for people to turn from gay to straight." (Exodus, long the face of the ex-gay movement, has distanced itself from reparative therapy in recent years, losing many members as it emphasized discipleship instead. In turn, it has drawn scrutiny of its theology on sanctification.)
Here's an updated roundup of evangelical reactions, ranging from dismayed to joyful:
"Sadly, it appears that this rethinking has resulted in something like a surrender to the cultural currents of the day. … While Alan Chambers is right when he insists that our beliefs do not center on 'sin' because 'sin' isn't at the center of our faith, he seems to have lost sight of the fact that Christ came to save us from our sin. … The greatest tragedy is that persons experiencing same-sex attractions or involved in same-sex sexuality will be further confused by the capitulation of Exodus International."
R. Albert Mohler Jr., president of Southern Baptist Theological Seminary (Baptist Press)
"Exodus' closing is being hailed by some as a victory and indication that Christians are abandoning long-held convictions that living with God's design for sexuality is possible through the power of Jesus Christ—that change is possible. The reality is that while Exodus will no longer exist, there are numerous Christian ministries that continue to provide excellent help to those struggling with unwanted same-sex attraction, including the Restored Hope Network, Desert Stream Ministries, and Katharos Integrity Alliance. We believe there is hope for those who struggle sexually. Be it a struggle with lust, adultery, pornography addiction, pre-marital sex, same-sex attractions or issues related to identity—there is hope. The hope of a Christian is that our behavior becomes more in line with God and God's will. He wants us to drink from His full cup of grace and truth—because it's through Him we can overcome lifelong struggles with sin."
Jim Daly, president of Focus on the Family (FOTF newsroom)
"(The folding of Exodus International) doesn't mean the folding of an evangelical sexual ethic, though it does mean a move away from a therapeutic model of sexual sanctification. … The Christian church has always maintained that sexual expression is directed only toward the one-flesh union of male and female in marriage. Anything else is to be turned away from, regardless of how difficult that is. The church has also maintained that all are fallen people who can be forgiven by the blood of Christ and who can receive power to walk according to the Spirit, not according to the flesh. We shouldn't be offering cures or quick fixes, but Gospel."
Russell D. Moore, president of the Ethics & Religious Liberty Commission (Baptist Press)
"I do appreciate that Exodus no longer promotes orientation change. Although God does not bless homosexual sex or same-sex romantic relations, heterosexuality should not be the goal. … I think one weakness of Exodus (whether intentional or unintentional) had been a lack of emphasis upon biblical singleness, resulting in an over emphasis upon heterosexual marriage."
Christopher Yuan, author of Out of A Far Country
"When I think about what may be interesting in the years to come is this: Is there room in a diverse and pluralistic culture for a Christian ministry to retain its beliefs and values about sexuality and marriage while moving away from the expectation of change (at least in the form of reparative therapy)? … A ministry would then have to ask: Is there an audience for that kind of ministry when many people (most?) who come to a ministry want the very change held out as normative in reparative therapy? All indications are that the message will be that of Christlikeness (or what Christian refer to as sanctification), and, I would guess, that the focus on sanctification will be independent of the question of whether attractions change."
Mark Yarhouse, director of Regent University's Institute for the Study of Sexual Identity (Limning the Psyche)
"How merciful of God to shut down Exodus, which under Alan Chambers leadership had completely veered off the course of its mission."
Andrew Comiskey, board member for the Restored Hope Network (a new Exodus alternative) (Twitter)
"Over the past thirty-plus years Exodus had successfully permeated the Christian cultural consciousness that sexual orientation could be changed. This message has caused immeasurable harm to well intentioned LGBT Christians, as well as their parents, families and friends–all working under the illusion that with enough prayer, submission to the Lord's will, reparative therapy or continual attendance to Exodus' programs that same-sex attractions can be 'fixed.' … I could not have been more happy to see … Alan's apology, and then bold and courageous decision to announce last night that Exodus International will shut down."
Andrew Marin, president and founder of The Marin Foundation and author of Love Is an Orientation (Patheos)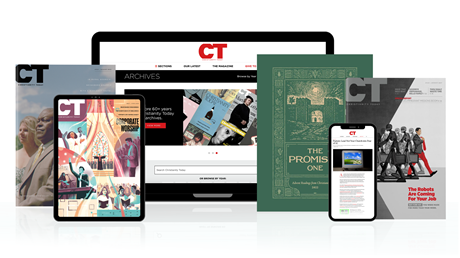 Subscribe to Christianity Today and get access to this article plus 65+ years of archives.
Home delivery of CT magazine
Complete access to articles on ChristianityToday.com
Over 120 years of magazine archives plus full access to all of CT's online archives
Subscribe Now
After Exodus: Evangelicals React as Ex-Gay Ministry Starts Over
After Exodus: Evangelicals React as Ex-Gay Ministry Starts Over