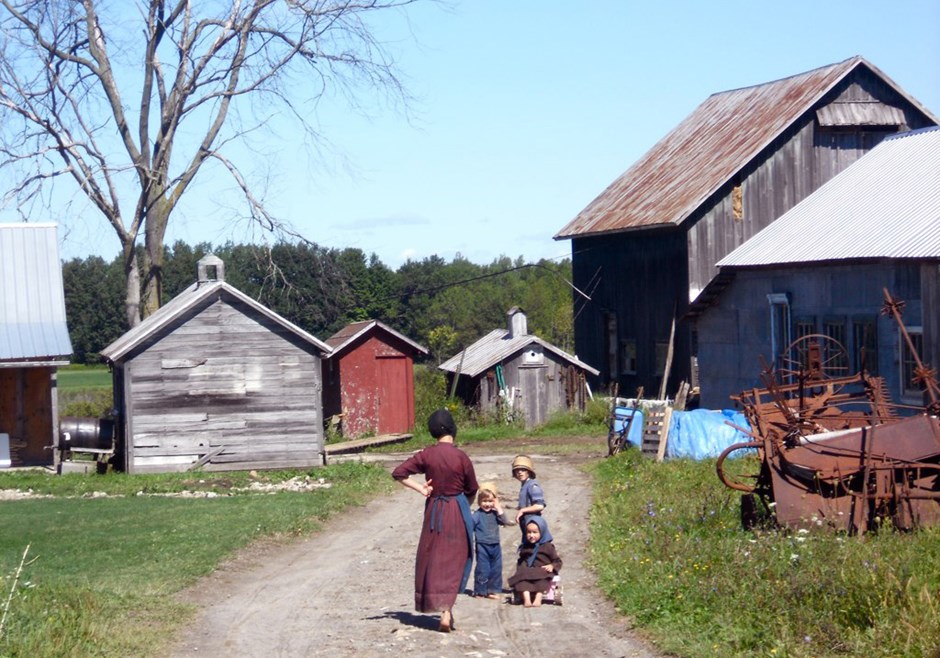 Image: Ian Lamont / Flickr
Women have always longed for the men of romance novels. In some ways, that's what romance novels are for. The latest romance subgenre, though, has its own effects. Not only may readers of Amish fiction compare their husbands' bodies to a hunky hero like Levi Yoder, but also their own households to the bucolic, romanticized Amish life.
As I started reading these so-called bonnet-rippers, I found myself glancing across the bed at my husband, thinking:
"How come you don't lead daily Bible time with the kids?" (Never mind he does it once in a while.)
"Do you even cherish me like Christ does the church?" (Never mind he just wrote me a beautiful Mother's Day card.)
"When was the last time you took me to a barn raising and got me cold lemonade even though the Bishop said I was too young?" (Okay, that one's totally an Amish thing.)
Chapters deep into unrealistic expectations, I started feeling like my husband wasn't enough of a spiritual leader and that I wasn't enough of a hospitable, home-cooking wife. Don't get me wrong. I tried the simple life. I homeschooled our kids. I even made my own bread… once. I long for the less-hurried life, and it seems I am not alone.
Today's readers want to escape the pace of hypermodern life, and living vicariously through the lives of the Amish offers one way to do so, according to Valerie Weaver, author of Thrill of the Chaste: The Allure of Amish Romance Novels.
These books, depicted with sunny rural settings and demure women, have replaced the champagne glasses and hot pink covers of chick lit titles. According to the Los Angeles Review of Books, a new Amish romance novel hit the market every four days in 2012. The genre's top three authors have sold more than 24 million books, the Wall Street Journal reports. Without a doubt, farm lit is the new bestseller, beach read, and chart-topper for American women.
Pair its popularity with our obsession with all things homemade. Emily Matchar at The Atlantic states that, "Across different social and cultural groups, there's been a collective return to domesticity—the rise in educated stay-at-home moms, the obsession with DIY crafts, the obsession for cooking and growing our own food, the decline in career ambition and the growing importance of family among the young."
In this context, readers often desire the idealized setting of Amish lifestyle and romance, but despite their efforts, find themselves disappointed and discontent when their realities get compared to the details and plots of fiction. Even the simple act of reading a novel, as literary theorist Janice Radway wrote in her 1984 study Reading the Romance, is a strategy by which "a woman can be entirely on her own, preoccupied with her personal needs, desires, pleasure."
Many Amish themselves say these stories (obviously) aren't true to life. Even though most of the authors are not Amish, the proper roles of a woman in a marriage are described in not-so-subtle descriptions of a good wife submitting to her husband. As Christian women, we are called to a higher purpose in living than being preoccupied with personal needs or trying to live up to a fictional expectation of marital submission. Even if we don't read these books for marital lessons or examples, we need to recognize where they may divert from God's Word. We need to avoid letting the character's desires become our desires, even if accidentally.
That doesn't necessarily mean we must stop reading this genre altogether. No need to throw the baby out with the bathwater (from the Amish basin, of course). Christian women, though, can be intentional about knowing what is fictional and what is real. Your husband might not drive the buggy with muscles bulging from suspenders, but he, like mine, is the one who cleans up the puke when one of your kids throws up. And maybe your home is not filled with hand-sewn quilts (or Pinterest-inspired DIY home décor), but you are striving to make your home a haven by trying to connect with your husband or your children.
1 Timothy 6:6 states, "Godliness with contentment is great gain." As Christians, if we are able to be content with what we have, reading Christian Amish fiction can be a good thing. These entertaining stories often have an overall theme of following God's call on our lives. They can be a non-confrontational way the sword of the Spirit can cut through the heart of a non-Christian reader. For Christians, it can be a reminder of a more simple life to strive for, but not obsess over.
A popular Amish publication called Family Life sums up this contentment: "Although romance may have its part in a healthy marriage, let's not mistake tinsel for gold…Gifts of flowers and candy may be a token of love and appreciation, but a helping hand with the work or with the children are deeds that speak of true love and devotion."
A helping hand with the work or with the children? Now, I could read about that all summer long.
Angie Ryg is the author of Clutter Free Simplicity – Seven Steps to Clear the Clutter from Your Heart and Home. She is married to her best friend, mother to one princess and three princes, and can be found blogging at findingjoyineverydaymoments.blogspot.com. You can also connect with her on Facebook or Twitter.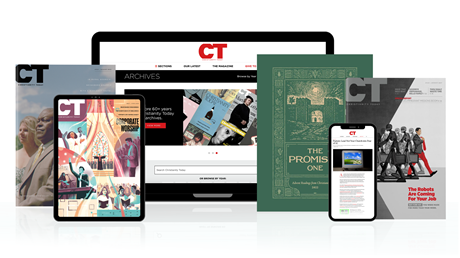 Subscribe to Christianity Today and get access to this article plus 65+ years of archives.
Home delivery of CT magazine
Complete access to articles on ChristianityToday.com
Over 120 years of magazine archives plus full access to all of CT's online archives
Subscribe Now
Thrill of the Chaste: Our Amish Romance Fantasies
Thrill of the Chaste: Our Amish Romance Fantasies