true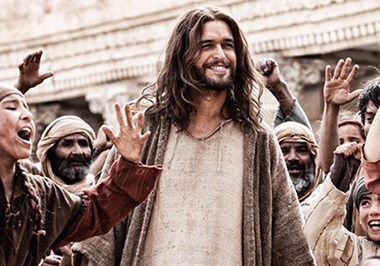 Image: The History Channel
The Bible miniseries has been one of cable television's top performers of the year, averaging more than 11 million viewers per episode. That success has sparked both enthusiasm and skepticism among Christian media watchers.
Jonathan Bock, whose Grace Hill Media promoted the miniseries, thinks that anything that tilts the cultural conversation towards Christianity is a plus.
"I think this is fantastic," he said. "For generations, [Christians] have critically stood by with our arms crossed…. Now we are at a moment where we can actually shape culture by making these Bible projects into big hits."
Phil Cooke, president of Cooke Pictures, calls it positive when a major network promotes a story grounded in faith: "Since the series aired, I have talked with numerous people who used to be afraid to discuss their faith with co-workers, but now are being asked all kinds of questions about Christianity," he said. "How great is that?"
Cooke said there is no question that Mel Gibson's take on Christ's crucifixion sparked the trend that has produced everything from Narnia to The Bible—and he expects it to accelerate.
His theory is borne out by DVD sales of the miniseries, which quickly seized iTunes's top spot for downloads. That reflected favorable campus feedback observed by former White House aide Michael Wear, who screened the series at colleges around the country.
"Young people responded that the series made them rethink and revisit Scripture," said Wear, senior vice president for Values Partnerships. "And that sparked new thoughts about its meaning,"
The series has produced three books, and one of them reached No. 20 on the New York Times hardcover fiction list on Easter. The Bible's success prompted veteran screenwriters Michael Landon Jr. and Brian Bird to start work on a six-hour miniseries, Jesus of Nazareth, while Showtime started filming The Vatican in April.
Meanwhile, the Game Show Network, whose The American Bible Challenge has doubled the ratings of anything else in its lineup, recently announced a possible Christian-themed dating show.
On the film side, among biblical epics on the drawing board are movies about Noah (coming next March), Moses (currently being eyed by Ang Lee), Pontius Pilate, Cain and Abel, and several about Christ or his resurrection.
Besides influencing decisions to pursue such projects, a Seattle Pacific University professor foresees the miniseries making an impact on American culture.
"Clips from The Bible will become the fodder of sermon analogies and examples in Sunday school for awhile," Jeffrey Keuss said. "Therefore, they will frame the text for those who read both passively and actively."
But not everyone agrees that history repeating itself—a la 2004's The Passion of the Christ—is a good thing. Veggie Tales creator Phil Vischer says that the series may generate fresh conversations about the Bible, but studios are generally tone-deaf when it comes of the nuances of faith.
"If history repeats itself, a la The Passion, a herd of Christian consultants will arise to help Hollywood pick Christian projects," said Vischer, whose Jellyfish Labs has produced a 13-part DVD Bible series. "But the consultants will choose poorly, weak projects will be made, and Hollywood will lose interest."
The Bible also exhibited some financial weakness. Although its ratings measured close to The Walking Dead, the latter hit show pulled twice as many viewers in advertisers' coveted 18-to-49 demographic.
Queens College professor Mara Einstein believes cable's highly segmented audiences bode well for future TV productions based on religion. However, she said it will depend on the cyclical nature of religious programming.
"From what I've seen, there hasn't been enough brouhaha around it to believe [The Bible] is going to generate a whole other round," said Einstein, a professor of media studies. "It's the History Channel, which tends to skew older, so it's not surprising they would be able to attract an audience."
Film buff Robert Johnston thinks The Bible will keep the green light on for many Bible-themed productions. But the Fuller Seminary professor also doesn't agree it is the basis of renewed interest.
"Instead, the lure of dramatic storylines devoid of licensing fees but bringing with them a built-in audience of Jewish and Christian believers—and sympathizers—is a more likely motivator," said Johnston, founder of Reel Spirituality.
Regardless of how many doors open, there are still challenges. Calling the presence of famed producer Mark Burnett and actress Roma Downey keys to The Bible's success, culture critic Dick Staub said Christians should stand on their merits.
"They need to forget about exploiting media successes of others and concentrate on earning the right to be heard," Staub said. "That means creating original, compelling mainstream media."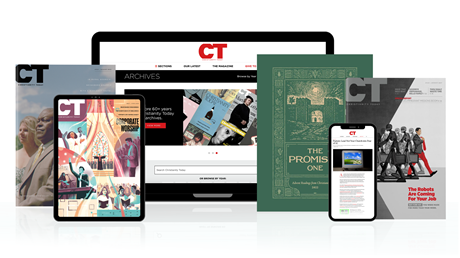 Subscribe to Christianity Today and get access to this article plus 65+ years of archives.
Home delivery of CT magazine
Complete access to articles on ChristianityToday.com
Over 120 years of magazine archives plus full access to all of CT's online archives
Subscribe Now
Faith-Themed Television Boosted by 'The Bible'
Faith-Themed Television Boosted by 'The Bible'