true
Our culture has largely abandoned fairy tales. The age at which children replace Disney Princesses with Ladies of the Night creeps lower and lower, and our boys are encouraged to lay down the sword of the knight in shining armor and take up the submachine gun of the coldhearted drug lord. This makes Once, the hit fairy-tale-in-modern-day anachronism from ABC, a welcome change in the winds. Available on Netflix this weekend, it's good fun. Read our full review here.
True Grit (2012) is a great modern western from Joel and Ethan Coen, and you can read what we had to say about it here. But as good as that remake was, there's simply no replacing John Wayne. Good thing Netflix has both the modern and the original classic of the same name. Enjoy both sometime.
John Dies at the End just came out on the 'Flix, and it's good—well, if you are a fan of edgy, postmodern absurdist horror comedy, it's good. Even if you're a fan of two of the words in that description, you'll enjoy it. If not, probably pass. Here's a link to a review of it.
Veggie Tales has a number of great titles on Netflix. Of course, Larryboy: The Fib from Outer Space is a classic. They're all worth watching, though. And you can also read this essay on the series, "The Philosophical Implications of Talking Vegetables," from creator Phil Vischer.
Bill Maher's Religulous is filed under the "Documentary" section of Netflix, but it was included in this week's Streaming recommendation because of its many merits as a comedy. The official Netflix description says that in this film Maher "skewers" organized religion—but some might he prods it with a limp, clammy finger. Enjoy giggling, ...
1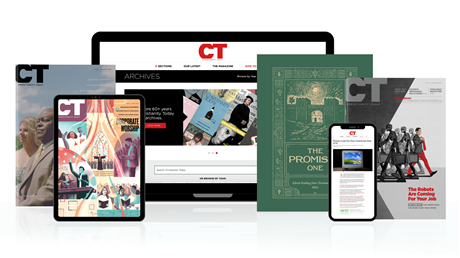 Subscribe to Christianity Today and get access to this article plus 65+ years of archives.
Home delivery of CT magazine
Complete access to articles on ChristianityToday.com
Over 120 years of magazine archives plus full access to all of CT's online archives
Subscribe Now
Streaming This Weekend, May 10, 2013
Streaming This Weekend, May 10, 2013