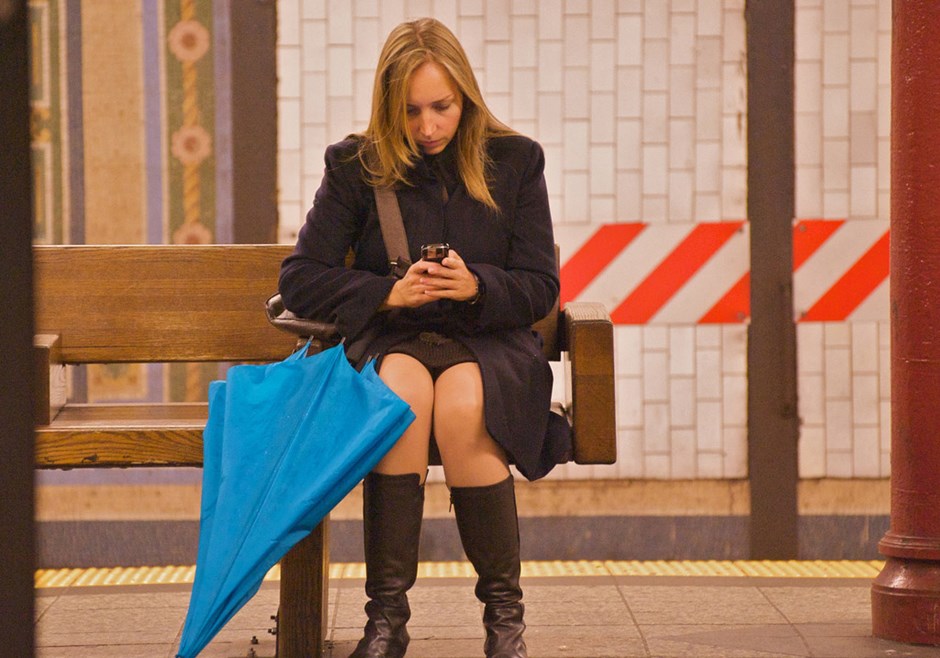 Image: Ed Yourdon / Flickr
Most millennials will tell you: We're never not looking for a job. Recession-style insecurity is our new normal. We live in an age where it's not uncommon for college-educated adults to move back in with their parents or work multiple part-time jobs.
While everyone in the work force deals with pay freezes, layoffs, and furloughs in this economy—and certainly, those setbacks can be harder financially on workers raising a family than single 20-somethings—our generation probably won't ever make up for it. Over their entire careers, those who graduate during a recession make less, save less, and get promoted less often than those during a boom, Marketplace reports.
That certainly feels true to me. Four years out of college, I was laid off for the first time this year. I wasn't particularly surprised or distraught, since it's become such a common experience (particularly in my field of work), but it did feel like my hard work had proved fruitless. I decided to switch gears in my career, and in many ways, it feels like I'm starting over. I worry that from the outside, the change makes me look unfocused and flighty.
"We can't regard the employment issues of millennials as character issues," wrote Michelle Van Loon, speaking from a Boomer perspective that some complaints about younger generations are misplaced. And that is certainly true.
But, we also show and build character in how we confront our employment issues. Depending on our approach, we can wallow in uncertainty and disillusionment, growing bitter. Or we can accept it as a lifelong adventure and "count it all joy." Or we can offer up countless YouTube parodies and snarky memes. That's all up to us. Our problems are not that different from those of past generations, but they do manifest differently. We have to look for new, creative solutions.
"We graduated into a recession, and 90 percent of the jobs created since 2009 are part-time. But let's be honest: We just don't like hard work," says the sarcastic narrator in one of those recent videos parodying the criticism of our generation. "But we do text too much. Eugh."
The instability of today's economy contributes to that sense of constant distraction older generations accuse us of, our indiscriminate texting and the delayed commitments. We are a generation establishing ourselves on shifting sand. We undergo a continual identity crisis as we switch jobs and careers, move cross-country for a shot at a "better economy," face exhaustion from keeping an eye on job boards even with a full-time job, and deal with the constant pressure to learn new skills on our own time just to stay ahead of the downturn.
We focus our attention on everything because somehow it seems irresponsible to focus on one thing—one job, one relationship, one goal—when doing so might overlook our imminent need for a fallback plan. My generation has turned suspicious of stability, because the world just doesn't seem built that way anymore. It sounds too good to be true.
This economic and societal pressure can aggravate the kinds of timeless issues of faith, community, and priorities we all struggle with. Like pride. It's one thing to know what I'm worth to Christ, and another to not have an answer when someone asks me what I do for a living.
"Didn't I work hard to meet goals? Haven't I exceeded expectations in every job I've ever had?" These are the questions of a desperate, but not patient, heart. Patience sustains our faith; it gets us through the tough times when we can't see the next step.
In order to walk that path with less angst, learn to appreciate work, even if it humbles you. As Mike Rowe from Discovery Channel's Dirty Jobswrote, "Jobs don't come from hell. They come from people with money who are willing to pay other people to work for them." Similarly, a solid work ethic shouldn't suffer from unemployment or underemployment. As Pope Francis reminds us, "where there is no work there is no dignity."
After getting laid off, I found myself working hard, but still underemployed. I took coding tutorials and built a web page. I worked on my novel. I volunteered at a therapeutic riding clinic. I often felt I should be toiling endlessly on job applications, but instead of (just) focusing on the problem, I listened to God prompting me through my interests. That also made such useful pursuits less stressful, and more enjoyable.
God doesn't provide cookie-cutter guidance. He knows our passions, large and small. I had to remind myself that even if I kept worrying about my career, God was big enough to keep track of the things that simply delight me. To him, our lives remain full and meaningful, even after losing a job.
Proverbs says wisdom is calling out in the streets... meanwhile, millennials are glued to our smartphones. We must constantly discipline ourselves to reject the desire for distraction.
But distraction also comes from certain people we hang out with. These people tend to be good at supporting decisions, not decision-making. It's easy to find people to complain and vent with, to make pro-con lists, and to tell us we're doing the right thing. What we need is people who, when we're struggling, remind us to keep our eyes on Jesus. If you don't have those friends, step one is finding them.
During our struggles, God reaches us through all kinds of people, so support may come from unexpected relationships. At some of the most difficult seasons of my life, I've been buoyed by the consideration of near-strangers. Most recently, this was the pastor of the church I had only recently started attending. I see these as the times God's intervention has been most obvious in my life, and it makes me hope God will use me in the same way for someone else. I want to stay open to that possibility, which means not letting distractions or worry over my own situation get in the way.
As my generation gets comfortable living in a place of uncertainty, we can also become more perceptive about what is truly stable. It shouldn't take a crisis to turn toward God, but arguably, this generation's already in one.
So, critics: Don't insist that shoring up our foundations is a matter of working harder or committing to more. We're on shifting sand and doing the best we can. But to the millennials: Know that distraction is not the answer … and real answers do exist if we're listening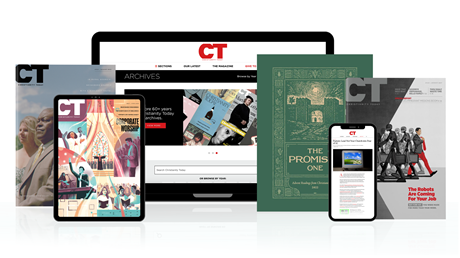 Annual & Monthly subscriptions available.
Print & Digital Issues of CT magazine
Complete access to every article on ChristianityToday.com
Unlimited access to 65+ years of CT's online archives
Member-only special issues
Subscribe
Help Wanted: Coming-of-Age in a Recession Can Shake Our Faith
Help Wanted: Coming-of-Age in a Recession Can Shake Our Faith