true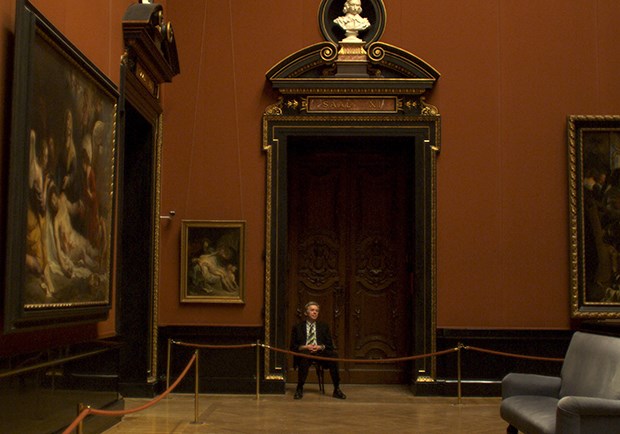 Image: Little Magnet Films
Last month, a short film won praise from animation fans and film critics. The big surprise? It was a commercial for Chipotle restaurants.
In it, a scarecrow discovers cruel and unusual practices happening behind closed doors at a fast-food factory. Machines pump livestock full of chemicals. Sinister, robotic crows spray crops with pesticides. And consumers line up to swallow the toxic results, oblivious—perhaps willfully oblivious—to their part in an ugly enterprise.
The scarecrow goes home and starts cooking the old-fashioned way: growing fresh, pesticide-free produce and raising healthy livestock. Soon, he's serving fresh, nutritious meals—personally—to diners who can enjoy real flavor and real nourishment without any corruption of conscience.
Chipotle's commercial went viral, earning better buzz than many of this year's feature films.
But why?
Chipotle's brilliant pitch (whether or not it accurately represents their product) appeals to an increasingly popular appetite. Even though consumer culture gives us more options all the time, at greater and greater convenience, we're hungrier than ever for something real.
This also applies to moviegoing.
Talking with other film fans, I find that by September, many of us are feeling a little regretful, a little sick. We've spent the summer consuming big-budget, committee-designed, factory-made features. They're like microwaveable burritos stuffed full of shouting, chases, gunfire, showdowns, explosions, and end-of-the-world scenarios.
So we start looking forward to the opposite—a parade of pompous, overly serious, "important" features known as Oscar Bait. And here they come: films that shove hard truths in our faces, shocking us with heartbreakingly tragic, wildly imaginative, furiously acted experiences.
But even that September-to-January programming can seem like an assembly-line of oversized portions and artificial ingredients. The delusional hype of "competition" corrupts the way art is made, promoted, and received. Ten years down the road, how many of these overbearing films will still haunt us? How many will we call "old favorites" and revisit with friends?
I'm finding a growing audience of moviegoers for films that are artful but modest, films designed to inspire conversation rather than award-season hype. Films that provoke without pandering. That invite without insisting. That offer subtle beauty instead of shocking pizzazz. That grow from an artist's exploration and experience instead of a studio's formulas and box office analysis.
Maybe we're tired of being bludgeoned into amazement. Maybe a good story about real people, distinguished by a sense of mystery, would be just the thing.
Recently, I followed the whispers of film enthusiasts whose discernment I have come to trust. I found myself off the beaten path, tracking down two little-known movies.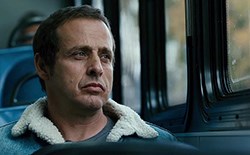 Image: Monterey Media
The first I found on Netflix. I'd planned to spend an hour folding laundry and dusting furniture, with one eye on the television screen. But 90 minutes later, the laundry remained in the basket, and dust still blanketed the bookshelves. I'd fallen into—and in love with—an engrossing little movie by director Chad Hartigan called This Is Martin Bonner.
The second—Jem Cohen's Museum Hours—played for one week in a Seattle arthouse theater, and I caught its penultimate screening. Afterward, I gave in to the urge to find the theater's manager and thank him personally for bringing this movie to town.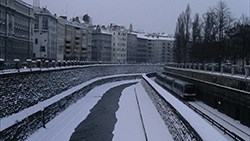 Image: Little Magnet Films
Neither film threatens earth with asteroids, aliens, zombies, or epidemics. Neither sensationalizes great moments in history. You won't see any actors indulging in moments that beg for Oscar glory. Instead, you'll have to slow down and be patient. Both films show more interest in pregnant pauses than snappy dialogue. Both ask us to enjoy the nuances of casual conversation, the details of unglamorous faces. (The greatest special effects in these films are their human beings.) And both are intently interested in encouraging us to look closer and see art, culture, our neighbors, and ourselves more clearly.
In the afterglow of both movies, I felt "the eyes of my eyes opened," to steal a phrase from e. e. cummings. Or, to borrow from Scripture, I felt a little bit "born again."
This Is Martin Bonner: Finding Grace in a Crisis of Faith
The prison doors have opened wide, and Travis has returned to Reno, Nevada. He needs to begin again. To find a job. To find his daughter. To find a friend.
But as he walks a long Nevada road, shivering in his denim jacket, it's clear: the world is a cold, hard place for the recently paroled. And if he doesn't find good help, he just might slide into a state of depression and alienation similar to that of the big screen's most famous Travis . . . the one who worked as a taxi driver.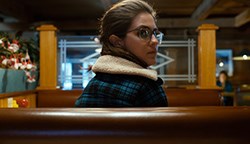 Image: Monterey Media
But Travis is blessed to meet the figure in this movie's title: This Is Martin Bonner.
Martin looks like the smiling, white-haired, suit-and-tie guy who greets you with a handshake and a church bulletin when you visit a community Baptist church on a Sunday morning. But he's not a typical churchgoer—not anymore. Recently divorced, disillusioned by years of work as a church business manager, Martin's experiencing a crisis of faith. He, too, is starting over in Reno. He's working as an agent for a Christian ministry that helps prepare prison inmates for societal re-entry.
It's a tough job. Prisoners can be reluctant to cooperate. Who can trust "helpers" if they seem eager to refashion you according to the Jell-O mold of The Faithful?
Through seemingly incidental tangents, director Chad Hartigan brilliantly reveals the complexity, contrasts, and commonalities of his characters. Martin, lonely, takes a reluctant turn in Reno's speed-dating scene; Travis isn't immune to the sales pitch of a local prostitute. The telephone is Martin's lifeline to his children; the young daughter that Travis remembers has grown up into a stranger with a grudge. At auctions, Martin bids on items that he can, with a good camera and lighting, present as beautiful and re-sell for a better price; Travis might be mistaken for a hopeless case—but when seen through the eyes of compassion, he appears to have potential.
In one of the film's most revealing sequences, Travis has dinner at the home of a generous Christian couple. In their happiness and confidence, they only amplify Travis's feelings of disconnection and loneliness. Martin, by contrast—another broken man, wrestling with doubts, disappointments, and disconnection—seems like a kindred spirit.
Actor Richmond Arquette makes Travis a sympathetically sullen character. (Yes, actors Rosanna, Patricia, David, and Alexis Arquette have yet another talented sibling.) It's a revelatory turn by a guy whose most notable credit, until now, has been Guy Who Delivers the Cardboard Box in the final scene of David Fincher's Se7en.
As Martin, Australian actor Paul Eenhorn demonstrates a tremendous gift for subtlety and surprise. He's fascinating in every close-up, his face capable of effortlessly conveying uncertainty, sadness, quick intelligence, and good humor. Martin becomes such a unique, endearing character that I felt a pang of disappointment when the credits rolled. I want him to be real. I want to buy him a cup of coffee.
Among Hartigan's most remarkable achievements is his persuasive depiction of Christian characters. Big-screen Christians are almost always caricatures. They're pawns in a game of propaganda and proselytizing; or they're straw men set up to be knocked down by an artist's sneering prejudice; or they're villainously hypocritical, designed to discredit the faithful. But through Hartigan's eyes, people in any season of faith can be good company, worthy of attention and respect.
I asked him about this, and found that he has personal reasons for giving believers their big-screen dignity. After all, he grew up a son of missionaries. "I'm constantly unimpressed with the treatment of religious characters in film," he said. "Even as a non-believer, it's extremely offensive to me." (Read more in my interview with Hartigan at Response.)
I watched This Is Martin Bonner hoping it would be one of those modestly admirable independent features that win festival buzz each year. (It did, after all, win major awards at the Boston Independent Film Festival, the Florida Film Festival, the Nashville Film Festival, the Sarasota Film Festival, and Sundance.)
What I discovered instead is one of those rare films that I purchase for my own collection and then eagerly loan to one friend after another. Like Tom McCarthy's The Station Agent, Phil Morrison's Junebug, and Mike White's Lars and the Real Girl—This Is Martin Bonner is a film I would gladly feature in a filmmaking course, highlighting its exquisite character development, observant filmmaking, and storytelling that just might change the way people live.
Museum Hours: Finding Grace in a Hall of Mirrors
When we first meet Johann, he's sitting happily in a red-cushioned chair, framed before a closed museum door. For a moment, it appears that he, too, is a work of art on display.
Perhaps he is. Johann, like Martin Bonner, is a quiet and observant man. But unlike Martin, he's confident and happy in his vocation. Each day, working as a museum guard in Vienna, he's content to stroll through the museum and observe both the paintings and the visitors. After confessing that he was once a rock band manager, he explains, "I had my share of noise. Now I have my share of quiet."
Now, meet Anne, a Canadian come to sit at the bedside of a hospitalized family member. She's weary from finding her way around a foreign city where she does not speak the language. Her long hours reading and singing to a woman in a coma are taking their toll. So she spends her spare time wandering through the museum.
Much of the movie's magic comes from its unconventional actors. Johann is played with warmth and humor by Bobby Sommer. He's an unlikely star. He was Cohen's driver to a Vienna film festival when the filmmaker realized that this guy had a unique charisma. Mary Margaret O'Hara—a celebrated singer and songwriter, and sister to funny girl Catherine O'Hara of Beetlejuice and A Mighty Wind—plays Anne as a beautifully disheveled and impulsive traveler.
These two strangers are destined to become friends. Johann's kindness and easygoing nature are a perfect solution for Anne's loneliness and anxieties. Together, they draw us back and forth between the hospital's clinical quiet and the reverent hush of Vienna's famous Kunsthistorisches Art Museum.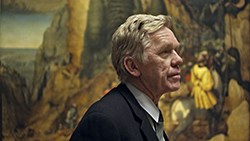 Image: Little Magnet Films
In the museum, the artist who receives the most attention, Pieter Bruegel the Elder, is not merely a convenient choice. Bruegel's vision of the world is as central to Cohen's film as it was to 2011's arthouse favorite The Mill and the Cross.
In one scene, we're treated to a museum-tour lecture on Bruegel's art. This may seem like a tangent, but it isn't. As we learn how to look at the Kunsthistorisches' masterpieces, we're also learning how to watch this movie. (Cohen's idea is to give us a Bruegel-style illustration of Vienna itself.) And better: we're learning how to look at our lives. The paintings become like mirrors that show us the truth about ourselves.
Cohen, known for his documentaries on (of all things) Fugazi and the Occupy Wall Street movement, looks here like a world-class artist. And he seems untroubled by the fact that he's made something most moviegoers are too impatient to appreciate. He told TimeOut New York, "Contemplative is one of those words that sends three quarters of the general populace fleeing toward Iron Man 7 . . . We're all bombarded, we're all being spun around in a blender, and my response to that is not to provide more of it in the films that I make."
Like so many of my favorites—Babette's Feast, Three Colors: Blue, and The Gleaners and I—Museum Hours is all about art's capacity to interrupt our lives and tune up our senses so that we can apprehend what's really happening. In doing so, it reawakens me to a world that is better and brighter than I remembered, and positively pregnant with meaning.
Nothing Better Than the Real Thing
Films like This Is Martin Bonner and Museum Hours can convince us that memorable, powerful moviemaking is possible without big budgets, digital animation, intense action, and razzle-dazzle. In fact, by keeping things "organic," artists are likely to end up with something more human . . . and more humane . . . than what the blockbuster factories produce.
Arriving for moviegoers in the same year as Richard Linklater's Before Midnight, these two movies make 2013 a landmark year for films about intimate conversations. All three focus on vast, dangerous, and exciting territories that can be discovered when individuals open up to one another. Where the "fast food" that dominates America's cineplexes tends to portray the world as a clash between "good guys" and "bad guys," these unconventional features explore the much richer hope and healing that can come from the risk of generosity and grace, the reconciliation of differences, the rewards of fidelity and friendship.
But hardly anyone I know has even heard of these movies. Perhaps they're doomed to be diamonds lost in the Netflix rough.
They shouldn't be. Seek them out. Show them to your friends. Discuss them afterward. Teach them to aspiring filmmakers. I suspect almost every audience will be pleasantly surprised. Further, I suspect that moviegoers will recommend these "organic" offerings in a more passionate and personal way than they do Iron Man 3 or Man of Steel or the emotional histrionics of the upcoming Oscar bait.
I know that I will. I already do.
Jeffrey Overstreet is the author of Through a Screen Darkly, four novels including Auralia's Colors, and a blog called Looking Closer (jeffreyoverstreet.com). He is also an editor, speaker, and creative writing teacher.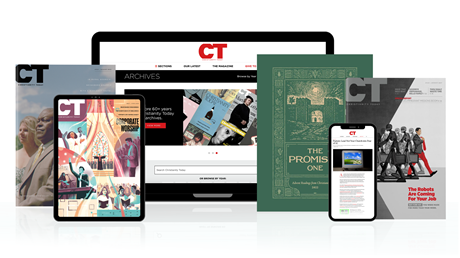 Annual & Monthly subscriptions available.
Print & Digital Issues of CT magazine
Complete access to every article on ChristianityToday.com
Unlimited access to 65+ years of CT's online archives
Member-only special issues
Subscribe
Nothing Better Than The Real Thing: 'Museum Hours' and 'This Is Martin Bonner'
Nothing Better Than The Real Thing: 'Museum Hours' ...