true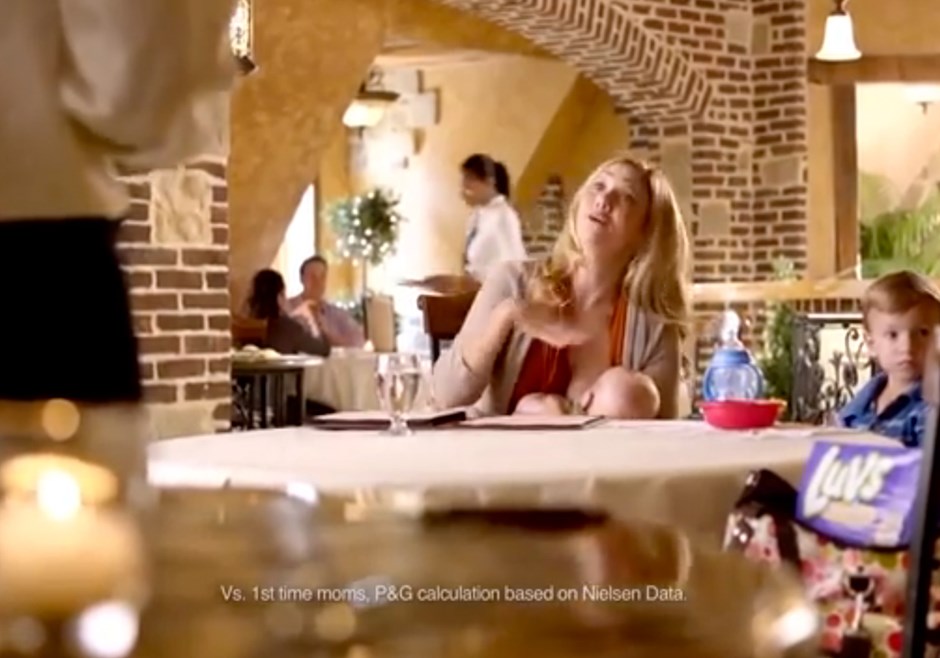 Image: luvsdiapers / YouTube
My youngest son pointed at the TV. "That baby's 'doing the doo,'" he said, invoking the phrase he used for breastfeeding in his toddler years.
When I looked up at the TV, sure enough, there was a breastfeeding mama with her baby "doing the doo," in a commercial for Luvs diapers right there on the TV, right in between episodes of SpongeBob on a Tuesday morning.
I turned around to see if my other kids had noticed. They just shrugged, like it wasn't some huge deal to see a woman's nearly bare breast, nursing away during a diaper commercial. To them, it was not noteworthy. Perhaps they've seen enough nursing mamas in their real life to make seeing it on TV no big deal.
But it was a big deal. Though the commercial wasn't even new (it debuted last year), its in-your-face, I'm-nursing-in-public-so-deal-with-it boobage (which I support) isn't something normally seen during morning cartoons.
I realize not everyone will agree with my excitement about this. Certainly not all parents would rejoice in their kids seeing a strange woman's breast on TV. But considering the other body messages are kids are getting on TV—on morning TV—I think we'd all do wise to celebrate this.
Consider what Rebeca Seitz saw while watching Good Morning America with her 8-year-old: two nude-ish actors tangled in what appeared to be a sexual act during a preview for the new ABC show Betrayal. Setiz's blog post about what she saw quickly went viral. Facebook even banned her screenshot of the commercial for being too obscene. While it may be a parent's responsibility to monitor what our kids watch, none of us thinks we'll have to block porny commercials while ...
1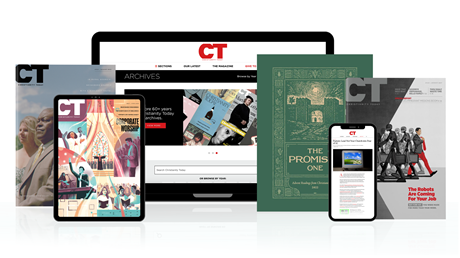 Subscribe to Christianity Today and get access to this article plus 65+ years of archives.
Home delivery of CT magazine
Complete access to articles on ChristianityToday.com
Over 120 years of magazine archives plus full access to all of CT's online archives
Subscribe Now
Boobs on the Boob Tube
Boobs on the Boob Tube