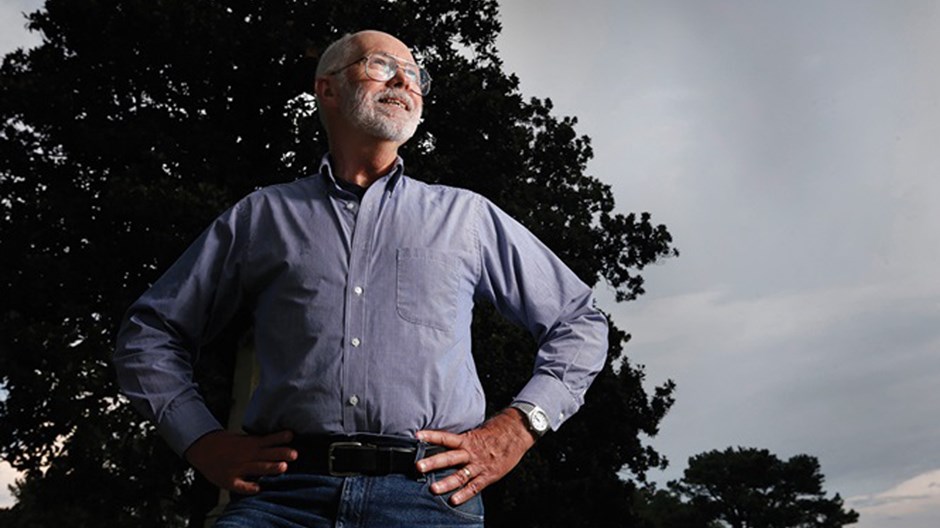 Image: Dean Hoffmeyer / Genesis Photos
I grew up in Knoxville, Tennessee, a hop, skip, and a jump from the Great Smoky Mountains National Park. I love to hike the Smokies, particularly the climb up Mount LeConte, one of the highest peaks in the Appalachian Mountains.
I usually take the steep, 5.5-mile Alum Cave Trail, stopping at multiple lookout points. But occasionally I choose the 6.9-mile Rainbow Falls Trail, which winds through forest and feels at times like a never-ending drudge. A couple of times, I've walked the 7.8-mile Boulevard, up and down from the high starting point of Newfound Gap. All three hikes lead to a drink of cold water at the water pump next to LeConte Lodge. Refreshed, I walk the narrow half mile to the summit. Although I've hiked LeConte at least 25 times, every trek has been different.
There are many ways to walk with God. Some, like the Boulevard, are smooth, like being born and raised in a Christian home and making a natural transition to personal faith. Others, like the Rainbow Falls, take people so far from the mountain peak that they forget where they are headed. They slog through a leg-wearying, back-wrenching hike until they suddenly break out into freedom.
Others are like the Alum Cave Trail. It moves from Arch Rock to Inspiration Point to, perhaps, catching a glimpse of "the eye" (a gap that sunlight can stream through). The Alum Cave journey to God moves from vista to vista. Not seeing the endpoint until that drink of living water, the hiker is led upward by memorable experiences.
I am an Alum Cave kind of Christian. My walk with God has been a series of vistas at which I changed direction.
Holy Belly Laughs
I grew up poor, but not dirt-floor poor. Daddy and Mama were from coal-mining towns in East Tennessee. Daddy was a railroad man, on the road three out of four days. Mama stayed at home. Chronically depressed, she was hospitalized in the state mental facility several times. Nonetheless, they transmitted to me and my siblings, Mike and Kathy, a rudimentary faith, one that developed over the years and has helped me to face difficult turns on the climb.
In August 1970, I married Kirby, a crucial event in my spiritual journey. Soon afterward, when I was in the Navy, I made a commitment to Christ. I quickly got involved with church. Kirby and I co-led the youth group. But I didn't know Jesus personally—and I didn't know that I didn't know him.
At a youth conference in Southern California in 1971, I was leading a breakout session of youth who clearly had been randomly assigned. When my group convened, the "youth" I was to mentor turned out to be a Lutheran pastor, a church elder, a missionary, and a Christian college student. And I—who had by then known the meaning of Christianity for only months—was supposed to mentor them.
After a plenary by pastor Don Williams of First Presbyterian Church of Hollywood, our group mused on God's sense of humor to convene a mentoring group of five adult Christians. Then I spoke up.
"Don kept talking about a 'personal relationship with Jesus'," I said, "but I don't understand what that means."
Silence. I could feel the pastor's head whip toward me. "Would you like to understand?" he said.
Soon he and I bushwhacked through 2,000 talking teenagers, and by the time we arrived at a quieter room, there must have been 25 people with us. We sat in a circle as the pastor explained to me "a personal relationship with Jesus" and asked whether we could pray that I would experience one.
Such was the depth of my spiritual maturity at that time, I decided to test them. I thought, I'll open my eyes and look around. If any of them are peeking, I'll know they are not sincere. Gideon and his wet and dry fleece had nothing on me. I snapped my eyes open, and they darted around the circle. Every person was fervently praying for me. The absurdity of my spiritual test suddenly hit me, and I belly laughed. I couldn't stop. I experienced Jesus' joy for the first time. I must have laughed out loud for ten minutes.
I don't think I knew it, but for years I had been walking between conversions up that mountain in the invisible presence of the Holy Spirit. There were many trails up the mountain, but only one source of water and one narrow way winding to the top. I am still walking the twists and dips of that path.
At a New Year's Eve party, I met Nick, who taught me more deeply about that invisible presence. He said that he had been healed of an aggressive form of cancer. After reading about healing in James 5:14–16 late one night, he had phoned his pastor.
Nick said, "Do you know what it says in the Bible?"
"Can you be more specific, Nick?"
"In James, it says, 'If anyone is sick let him call for the elders and they will anoint him with oil in the name of the Lord and pray the prayer of faith, and he will be healed.' "
The pastor yawned. "That's called the last unction. When someone is dying, we pray that."
Nick said, "That's not what it says. Read the verse aloud." Later, the pastor started rounding up elders, who anointed Nick and prayed. Nick was healed. Years later he stood in front of me. This was a man who was once declared dead by the Navy, yet by God's power working in the world, very much alive. I was once again converted, this time to know an active, powerful God.
Forgiving a Murderer
Nick went through storms, and so have I. But not all storms pass without damage. On New Year's Day in 1996, I woke up to the aftermath of my mother's murder. For years I had dedicated my professional life to researching forgiveness. As a clinician I had counseled many couples to forgive, and had written several books about the psychological and spiritual dimensions of forgiving. Yet my faith and my identity were tested severely.
Thinking no one was home on New Year's Eve, two teenagers broke into my mother's home seeking treasure. My mother did not drive (hence no car in the driveway) and had gone to bed early (hence no lights). She awoke and confronted one of the youth, and he bashed her repeatedly with a crowbar.
Trying to forgive my mom's killers was like standing in a storm on top of Mount LeConte. My instinct was to huddle down in pain. But that personal relationship with Jesus that had transformed me at the youth conference set me on a different path. I thought through the REACH forgiveness model my colleagues and I had developed and tested over the years. The model provides five steps that act like wooden forms a builder might use when pouring concrete. God pours in the substance of change. We appropriate it by recalling Christ's death on our behalf to open up the way to the Father's forgiveness of our own many sins.
The essence of the forgiveness model is taking the hard step of trying to see things through the offender's eyes. Through prayer, I could see the young man's fear of prison and anger at having his plans spoiled. Being able to empathize with him didn't mean I accepted what he had done. But it did help me forgive him.
Almost ten years later, another spin-off tornado from my mother's murder rocked me. My brother, Mike, had been the one to find her broken body. In 2004, he told me that he still had flashbacks and was severely depressed. As a clinical psychologist, I was unable to help him because I let our childhood dynamics get in the way. Mike soon took his own life. That set off waves of self-condemnation that led to a dark time of anger at God. Yet eventually I was able to forgive myself for my failures. Even better, I found that the personal relationship with Jesus I had discovered in my immaturity—peeking to see whether people were sincerely praying—was robust. It stood a second huge test and helped me face my own spiritual crisis.
Sociologist Robert Wuthnow has said that life is made of times of dwelling comfortably with God and times of seeking God. We never know which is around the corner. Although we might have walked a trail often, each trek is new. When the sun breaks forth, we can discover the day's beauty. When it storms, we must beware of treacherous footing.
There are many trails up the mountain, but there is only one way to the summit. We can't always tell, but we are not walking alone up that mountain. It is a beautiful trip when we stop watching our own feet and gaze at the One who goes before us.
Everett L. Worthington Jr., PhD, is professor of psychology at Virginia Commonwealth University and a licensed clinical psychologist in Virginia. His most recent book is Moving Forward: Six Steps to Self-Forgiveness and Breaking Free from the Past (WaterBrook Multnomah, forgiveself.com).
Have something to add about this? See something we missed? Share your feedback here.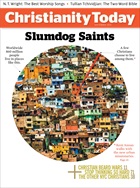 This article is from the September 2013 issue.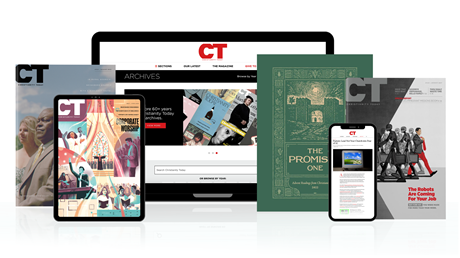 Subscribe to Christianity Today and get access to this article plus 65+ years of archives.
Home delivery of CT magazine
Complete access to articles on ChristianityToday.com
Over 120 years of magazine archives plus full access to all of CT's online archives
Subscribe Now
Forgiving the Man Who Murdered My Mom
Forgiving the Man Who Murdered My Mom