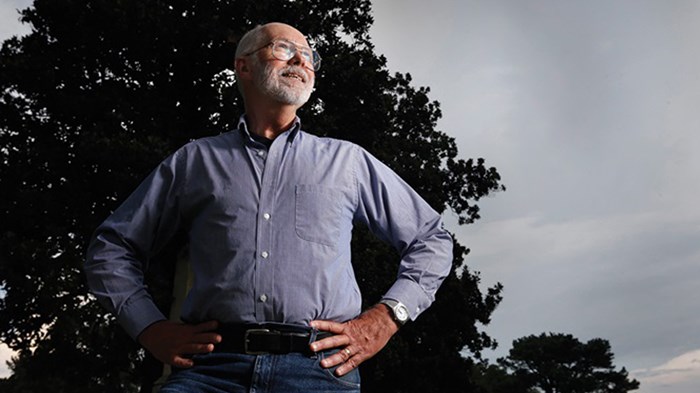 Image: Dean Hoffmeyer / Genesis Photos
I grew up in Knoxville, Tennessee, a hop, skip, and a jump from the Great Smoky Mountains National Park. I love to hike the Smokies, particularly the climb up Mount LeConte, one of the highest peaks in the Appalachian Mountains.
I usually take the steep, 5.5-mile Alum Cave Trail, stopping at multiple lookout points. But occasionally I choose the 6.9-mile Rainbow Falls Trail, which winds through forest and feels at times like a never-ending drudge. A couple of times, I've walked the 7.8-mile Boulevard, up and down from the high starting point of Newfound Gap. All three hikes lead to a drink of cold water at the water pump next to LeConte Lodge. Refreshed, I walk the narrow half mile to the summit. Although I've hiked LeConte at least 25 times, every trek has been different.
There are many ways to walk with God. Some, like the Boulevard, are smooth, like being born and raised in a Christian home and making a natural transition to personal faith. Others, like the Rainbow Falls, take people so far from the mountain peak that they forget where they are headed. They slog through a leg-wearying, back-wrenching hike until they suddenly break out into freedom.
Others are like the Alum Cave Trail. It moves from Arch Rock to Inspiration Point to, perhaps, catching a glimpse of "the eye" (a gap that sunlight can stream through). The Alum Cave journey to God moves from vista to vista. Not seeing the endpoint until that drink of living water, the hiker is led upward by memorable experiences.
I am an Alum Cave kind of Christian. My walk with God has been a series of vistas at which I changed direction.
Holy Belly Laughs
I grew up poor, but not dirt-floor poor. Daddy and Mama were from coal-mining towns ...
1