Copts blamed for revolution
EGYPT Christians celebrated when Egypt's military ousted unpopular president Mohamed Morsi in July. But the situation quickly turned as the Muslim Brotherhood condemned the Coptic Orthodox Church for supporting the Tamarod (Arabic for "rebellion") protest movement. Anti-Christian violence surged after Pope Tawadros II publicly endorsed Morsi's removal. At least five Copts were killed and dozens more injured. Egyptians hope the intervention ignites an inclusive political process, but many fear a civil war.
Contraception mandate delayed until 2015
Amid mounting lawsuits from over 200 plaintiffs, the Obama administration expanded exemptions from the Affordable Care Act's contraception mandate. The rules now exempt nonprofit religious hospitals and institutions of higher education. And the government says it won't require religious employers to fulfill the mandate until January 2015. The new rules failed to placate some critics, such as evangelical-owned Hobby Lobby. The retail chain isn't covered by the exemption, but a court temporarily banned enforcement of the mandate against the for-profit. It ruled that challengers in the 60-plus lawsuits should not have "their legs cut out from under them while these difficult issues are resolved."
Ex-gay ministry after Exodus?
After Alan Chambers, president of Exodus International, announced in June that his group was shutting down after nearly four decades, onlookers are debating the future of ex-gay ministry. Chambers apologized to the gay community for "years of undue suffering and judgment at the hands of [Exodus] and the church as a whole." He drew praise from many—including other ex-gay ministries. "How merciful of God to shut down Exodus" for abandoning its mission, tweeted Andrew Comiskey of the Restored Hope Network (RHN). RHN, largely composed of disaffected Exodus members, will effectively replace Chambers's group, which will relaunch as ReduceFear.org. Meanwhile, a consumer fraud lawsuit against a Jewish reparative therapy group moved forward in New Jersey. And lawmakers in Massachusetts and New York have proposed banning the practice for minors. California's first-in-the-nation ban is still tied up in court.
Shootout kills World Vision workers
SUDAN Ongoing clashes between competing security forces in Darfur's countryside finally spilled into its largest city, killing two World Vision aid workers. After the Nyala attack, the group suspended aid programs to 1 million displaced people in South Darfur, citing danger to staff.
Fetal-pain bill becomes law in Texas
Wendy Davis became a household name (or at least a trending Twitter topic) in June after the Texas state senator stood and talked for nearly 11 hours straight, filibustering a fetal-pain abortion ban. In the end, her effort failed: Texas lawmakers banned abortions after 20 weeks of pregnancy, among other restrictions, weeks later. Ten states have passed fetal-pain bans, but they have not fared well in court. A North Dakota judge recently struck down his state's six-week ban, after a federal court threw out Idaho's 20-week ban. But public opinion could be shifting. Three polls conducted after "the day Wendy stood" each found that pluralities of Americans (including a 56 to 27 percent split in a Washington Post poll) favor measures that prohibit abortions after 20 weeks versus the current 24-week limit.
Halos and cross on coin draw censure
SLOVAKIA A commemorative Euro coin nearly never made it to market this July because it aims to raise the profile of two ancient Christian missionaries. The €2 coins were designed in 2009 to honor Byzantine saints Cyril and Methodius for coming to Slovakia 1,150 years ago. But the European Union's executive branch said the National Bank of Slovakia had
to remove religious symbols, including halos and a cross-adorned stole. France and other objectors backed down after Slovakia resubmitted its design, insisting the symbols were integral to Slovak
national identity.
Mayor gives wealthy city to Jesus
MEXICO The keys to Mexico's wealthiest and third-largest city, Monterrey, now rest in the hands of Christ. Mayor Margarita Arellanes publicly dedicated her city "to our Lord Jesus Christ, so that his kingdom of peace and blessings may be established," at a prayer rally held by the Assembly of Pastors. The evangelical group has orchestrated similar dedications in three smaller cities. Video of her speech went viral, prompting debate over Mexico's strict separation of church and state. Last year, the constitution was amended to allow religious events in public—as long as they don't involve politics.
Internet hacking helps persecuted Christians
Is Internet freedom vital to religious freedom? More and more so, say representatives of the Southern Baptist Convention, the National Association of Evangelicals, and the U.S. Conference of Catholic Bishops. They have asked Congress to allocate $7.2 million toward overcoming Internet censorship in countries such as Iran, Cuba, and China. They argue that Internet freedom allows Christians to pursue spiritual development, interpret the Bible more accurately, and find "fellowship and communion" through online worship.
Christian bookstore sales mask mixed results
The 2013 health report for Christian bookstores found the overall industry doing well. But most individual stores? Not so much. Total sales at the 1,100 member stores of the Association for Christian Retail (CBA) surged nearly 9 percent in 2012, thanks to Black Friday shopping and eBook sales. But 6 out of 10 CBA stores lost sales, and 39 stores were forced to close in 2012—17 more than in 2011 (though 24 less than in 2010). However, only 2.5 percent of retailers plan to sell or close in 2013—an encouraging decline from the nearly 8 percent who said the same in 2012.
Church collapses under castle of debt
IRELAND Church leaders in Dublin barely avoided jail after trying to block a bank from repossessing their properties. Victory Christian Fellowship lost its tax-exempt status in 2012 because it engaged in too many commercial activities, including renting out a castle for weddings. This led the Bank of Scotland to demand repayment of €18 million worth of loans. Members staged a sit-in to stop the repossession of three properties, but a judge ruled two pastors and a trustee in contempt of court. This prompted a last-minute agreement to hand over the properties after all.
Women-pastor objectors overruled
Clergy who object to female pastors have lost one more denomination to call home. The Reformed Church in America (RCA) has been ordaining women since 1979, but has also allowed clergy to conscientiously object to the proceedings. This summer's vote to remove "conscience clauses" from its Book of Church Order means RCA clergy can no longer refuse to participate in ordinations because of a candidate's gender.
First deaf Bible may come from Japan
JAPAN Translators in Japan are trying to create the world's first complete sign-language Bible for the deaf. The ViBi project, which uses video-recorded Scriptures, has translated 13 of the Bible's 66 books since starting in the early 1990s. The Japan Deaf Evangel Mission believes it can complete the remaining 53 books by 2023 given enough financial support.
Snowboarders defend Jesus statue
Atheists demanding the removal of a popular statue of Jesus near a Montana ski resort failed to persuade a federal judge. The Freedom From Religion Foundation challenged the placement of "Big Mountain Jesus" on publicly owned land. But Judge Dana Christensen drew on the 60-year-old statue's "irreverent" popularity with Whitefish Mountain Resort snowboarders and tourists in ruling it serves as a historical landmark, not an endorsement of religion: "Typical observers of the statue are more interested in giving it a high five or adorning it in ski gear than sitting before it in prayer."
Have something to add about this? See something we missed? Share your feedback here.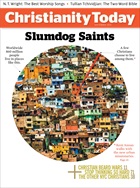 This article is from the September 2013 issue.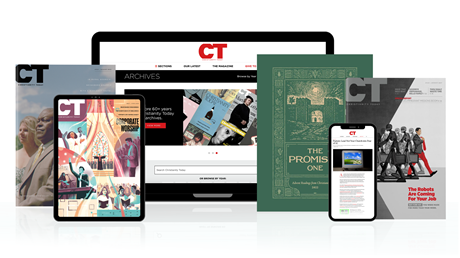 Subscribe to Christianity Today and get access to this article plus 65+ years of archives.
Home delivery of CT magazine
Complete access to articles on ChristianityToday.com
Over 120 years of magazine archives plus full access to all of CT's online archives
Subscribe Now
Gleanings: September 2013
Gleanings: September 2013