true
Streaming Picks
Ashton Kutcher stars in the biopic Jobs as the entrepreneur and Apple founder, now available on Netflix. Amistad, starring Morgan Freeman and Anthony Hopkins, tells the story of a mutiny aboard a slave ship and is also available to stream. The classic pick of the week is Rocky (because you don't really need a good reason to watch Rocky other than the fact that it's Rocky). And for the kids, try in The Muppets Take Manhattan, in which the Muppets try to take their variety show to Broadway.
Critics Roundup
Indiewire calls Dom Hemingway, which premieres today, a "resoundingly empty star vehicle." Jude Law "acts his heart out for a role that has no heart." According to the NYTimes, it is a "violent British comedy about a gangster" and a "bright shiny bauble with next to no lasting power."
Under the Skin, starring Scarlett Johansson, is a bold and cinematic adaptation of Michael Faber's science fiction book. Johansson plays an alien that seduces men in Scottish cities and towns. The Dissolve praises director Jonathan Glazer's work as "he resists the temptation to turn this alien's story into what it means to be human." The A.V. Club says the plot unfolds "uniquely" from the perspective of Laura, the alien, which is part of what makes it a "ferociously original thriller."
In the new documentary The Unknown Known, we learn about former secretary of defense Donald Rumsfeld's love of language as he reads from some of the hundreds of memos he sent out at the Pentagon, nicknamed his "snowflakes." A.O. Scott for the NYTimes says the film is "a probing and unsettling inquiry into the recent political and ...
1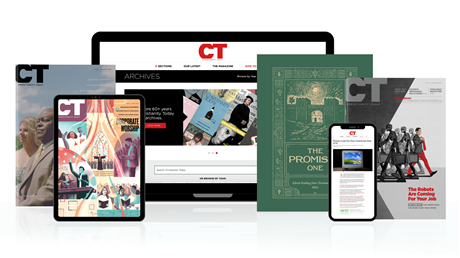 Find hope and historical insight. For a limited time, explore 60+ years of CT archives for free!
Daily devotions from Timothy Dalrymple during this pandemic.
Hundreds of theology and spiritual formation classics from Philip Yancey, Elisabeth Elliot, John Stott, and more.
Home delivery of new issues in print with access to all past issues online.
Join now and get print issues access to archive PDFs.
The Quick Take for April 4, 2014
The Quick Take for April 4, 2014