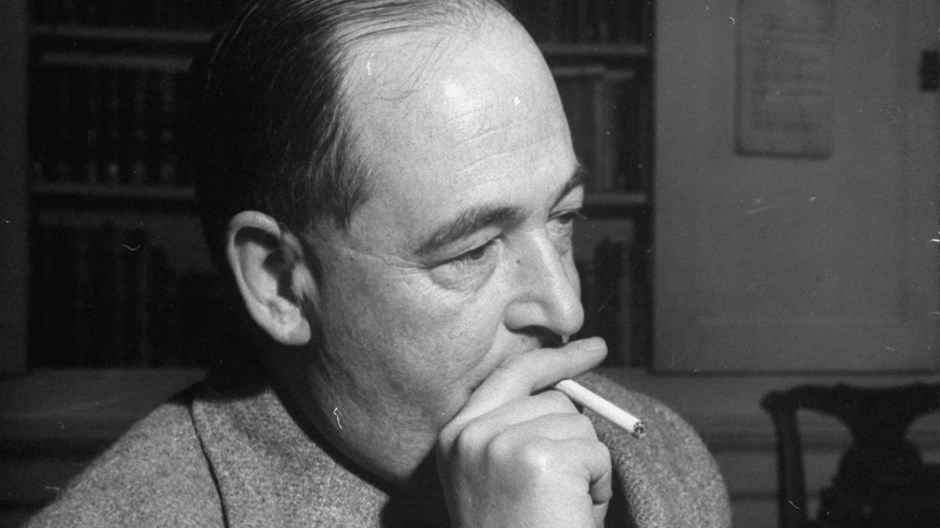 Image: Hans Wild / Getty Images
In the coming months we hope to publish more at CT about the relationship between faith and economics, from a number of perspectives. The question about how Christians should view the nation state, on the one hand, and the powerful forces of multinational capitalism, on the other hand, is too important to leave to economists or political scientists alone. Indeed, some of the most beloved writers of 20th-century Christianity—including G. K. Chesterton, J. R. R. Tolkien, and C. S. Lewis—had powerful critiques to offer of the dominant ideologies of their own day. In this essay, Art Lindsley reminds us that C. S. Lewis had a healthy suspicion of one of his era's favorite words, "progress." —Andy Crouch, CT executive editor
Some words are more slippery than they seem.
In C. S. Lewis's TheVoyage of the Dawn Treader, King Caspian encounters Gumpas, the Governor of the Lone Islands. Gumpas tells Caspian that the slave trade practiced in his domain is an "essential part of the development of the island."
"Tender as my years may be," says Caspian, "I do not see that it brings into the islands meat or bread or beer or wine or timber or cabbages or books or instruments of music or horses or armour or anything else worth having. But whether it does or not, it must be stopped."
"But that would be putting the clock back," gasps the governor. "Have you no idea of progress, of development?"
"I have seen them both in an egg," says Caspian. "We call it going bad in Narnia. This trade must stop."
Who could be against "progress" or "development"? Only someone, like Caspian, who has realized that some things progress and develop in the wrong direction. And one of the great gifts of C. S. Lewis was his well-honed suspicion of progress.
"We all want progress," he wrote in Mere Christianity.
But progress means getting nearer to the place you want to be and if you have taken a wrong turning, then to go forward does not get you any nearer. If you are on the wrong road, progress means doing an about-turn and walking back to the right road; and in that case, the man who turns back soonest is the most progressive man. We have all seen this when we do arithmetic. When I have started a sum the wrong way, the sooner I admit this and go back and start over again, the faster I shall get on. There is nothing progressive about being pigheaded and refusing to admit a mistake. And I think if you look at the present state of the world, it is pretty plain that humanity has been making some big mistakes. We are on the wrong road. And if that is so, we must go back. Going back is the quickest way on.
Indeed, Lewis was not afraid to be called old-fashioned or outdated. In "De Descriptione Temporum," his inaugural address to his professorship in medieval and Renaissance literature at Cambridge, Lewis claimed to be more a part of the old Western order than the present post-Christian one. He admitted, "You don't want to be lectured . . . on dinosaurs by a dinosaur." On the other hand, Lewis slyly concluded, "Where I fail as a critic, I may be useful as a specimen. I would dare to go further . . . I would say, use your specimen while you can. There are not going to be many more dinosaurs."
Lewis was too progressive to always believe in claims of progress.
Some of Lewis's most pointed criticisms of "progress" came when he wrote on economics and politics, even though he did not often comment on these topics. When he was invited by the Observer in the late 1950's to write an article on whether progress was even possible, he titled his contribution "Willing Slaves of the Welfare State."
In this essay Lewis makes it clear he is for progress, in the sense of "increasing the goodness and happiness of individual lives." But he expresses deep concern about the tendencies in the United Kingdom during World Wars I and II to give up liberty for security. He says Britons had grown, "though apparently grudgingly, accustomed to our chains." He warns that once government encroaches on our freedom, every concession makes it more difficult for us to "retrace our steps." Perhaps the most striking moment in this essay is the one on the nature of the happiness that he would like to see. Lewis says:
I believe a man is happier, and happy in a richer way, if he has 'the freeborn mind.' But I doubt whether he can have this without economic independence, which the new society is abolishing. For independence allows an education not controlled by Government; and in adult life it is the man who needs and asks nothing of Government who can criticize its acts and snap his fingers at its ideology. Read Montaigne; that's the voice of a man with his legs under his own table, eating the mutton and turnips raised on his own land. Who will talk like that when the State is everyone's schoolmaster and employer?
Giving up freedom for security is a "terrible bargain" that is so tempting that "we cannot blame men for making it. We can hardly wish them not to. Yet we can hardly bear that they should." If people do make this bargain, the loss of freedom will lead to "total frustration" and "disastrous results, both moral and psychological." What will be lost is the freedom of those who eat their own "mutton and turnips"—Lewis's British echo of Micah 4:4, "Each of them will sit under his vine and under his fig tree, with no one to make them afraid."
The rise of the modern welfare state, for Lewis, was not real progress. It entrusts power over many to a few, "none perfect; some greedy, cruel, and dishonest." The more that people in government control our lives, the more we have to ask "why, this time power should not corrupt as it always has done before?"
Lewis was too progressive to always believe in claims of progress. Sometimes we need to go back in order to go forward, doing an about-face on the wrong road in order to find the right one. In public life, this can mean protecting our freedoms and pushing back against the power of the "welfare state," lest we be increasingly constrained in our ability to choose what we want to do and be. In personal life, it means repentance—the willingness to go forward by turning hard astern. And sometimes, Lewis would remind us, it means being a dinosaur.
Art Lindsley, PhD, is Vice President of Theological Initiatives at the Institute for Faith, Work & Economics (www.tifwe.org) and author of C.S. Lewis's Case for Christ, True Truth, Love: The Ultimate Apologetic, and co-author with R.C. Sproul and John Gerstner of Classical Apologetics.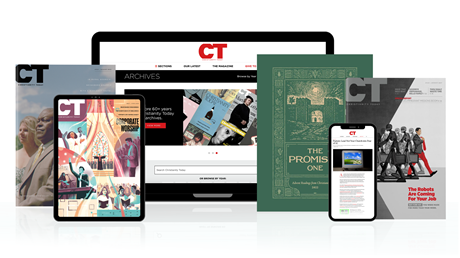 Subscribe to Christianity Today and get access to this article plus 65+ years of archives.
Home delivery of CT magazine
Complete access to articles on ChristianityToday.com
Over 120 years of magazine archives plus full access to all of CT's online archives
Subscribe Now
Why We Need 'Dinosaurs' Like C. S. Lewis
Why We Need 'Dinosaurs' Like C. S. Lewis