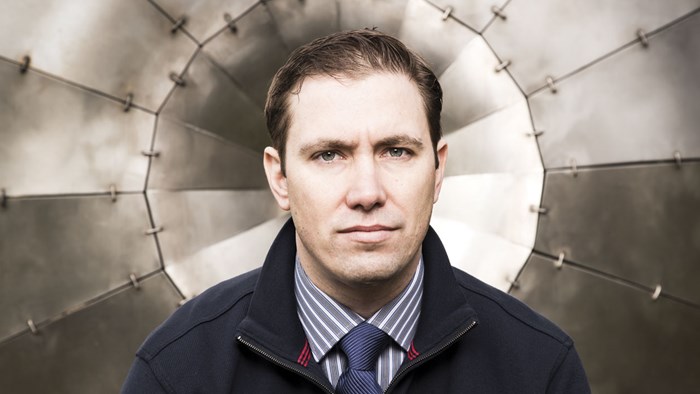 Image: Brian Smale
It didn't take a moment of genius introspection to realize that doing life my way had led to nothing but disaster and destruction. It was the summer of 2009, and I had just completed an almost 11-year sentence in federal prison for my role in five bank robberies I had committed as a foolish young man. After my release, I moved into an apartment with the love of my life, Annie. Two weeks later I proposed. One week after that, we learned she was pregnant.
At age 35, I was about to become a husband and father. We had no money and no real plan for our future.
It may terrify some CT readers to know that I grew up in a Christian home in rural Nebraska with parents who had started a local church. When my high-school basketball career faded and college and the military fell through, I was left with a complete lack of purpose, susceptible to addiction and depression. When my equally adrift best friend suggested we rob a bank, it struck me as a legitimate idea.
We robbed five banks, with guns, and scared the tellers and patrons half to death. I knew it was wrong. Still, I couldn't stop the easy money and party lifestyle that large sums of unearned money brought me. It didn't stop until the FBI tackled me inside the lobby of a DoubleTree Hotel in Omaha. A year later, I stood with shaky legs and a trembling spirit before a federal judge, who sentenced me to more than 12 years in federal prison. I was 23.
Learning to Love the Law
Prison is not a place for personal growth. But there were small graces. To escape the men around me, I took a job in the prison law library. When I wasn't shelving books, I began learning the law. What I found was that I really enjoyed the process of solving legal puzzles for my ...
1